IRONMAN LAKE PLACID| WE'VE GOT THE BEAT!
You could not have drawn up a more perfect day for the 19th IRONMAN Lake Placid race. 7 Team IMF Athletes showed up to dominate one of the oldest, the most beautiful and the most difficult race courses on the IRONMAN circuit. The week kicked-off with The IRONMAN Foundation® hosting a large-scale Hands-Only CPR training event for the community of Lake Placid, IRONMAN athletes and for their families and friends. This is the first time that the Foundation has hosted their service project in IRONMAN Village and it was a huge success! By training over 700 people, The IRONMAN Foundation and The American Red Cross helped increased the survival rate of victims that go into cardiac arrest by double and/or triple the rate if assisted by a bystander utilizing their Hands-Only CPR training! The IRONMAN Foundation also celebrated the distribution of more the $90,000 in total charitable giveback to non-profit initiatives and groups in the greater Lake Placid region in conjunction with the 2017 IRONMAN® Lake Placid triathlon during the Welcome Ceremony Friday evening. Saturday morning, Team IMF Athletes, Team IMF Ambassadors, the IRONMAN Foundation staff and the voice of IRONMAN, Mike Riley, enjoyed breakfast together celebrating the success of their fundraising efforts while overlooking the beautiful Mirror Lake as they geared up for race day. We are looking forward to returning to Lake Placid in September for the inaugural IRONMAN 70.3 Lake Placid race!  #RaceForMore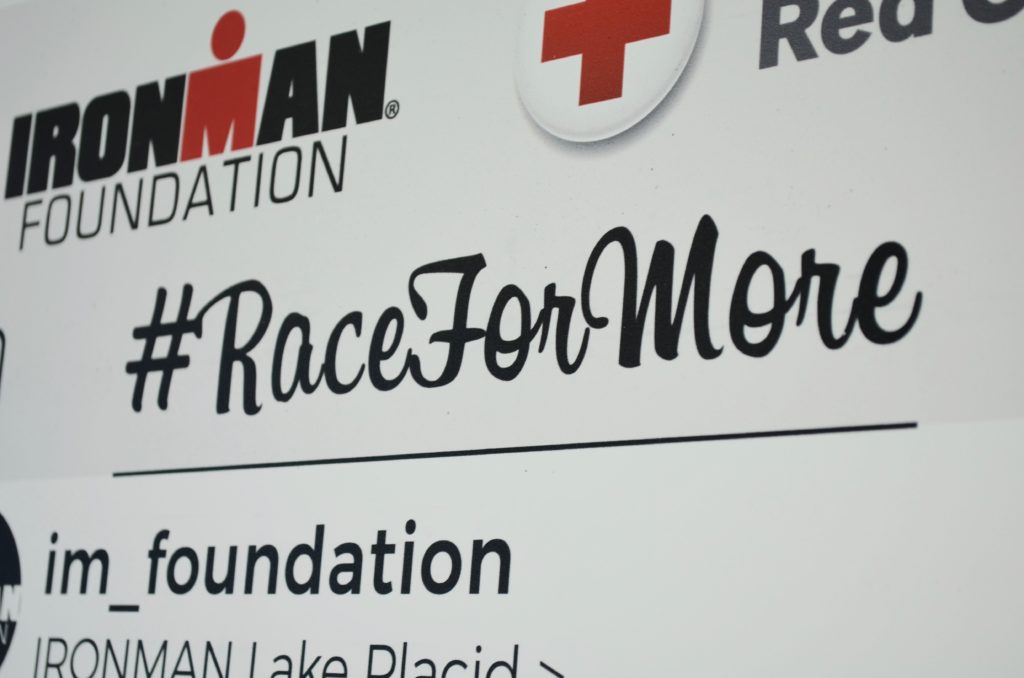 We always, #RaceForMore!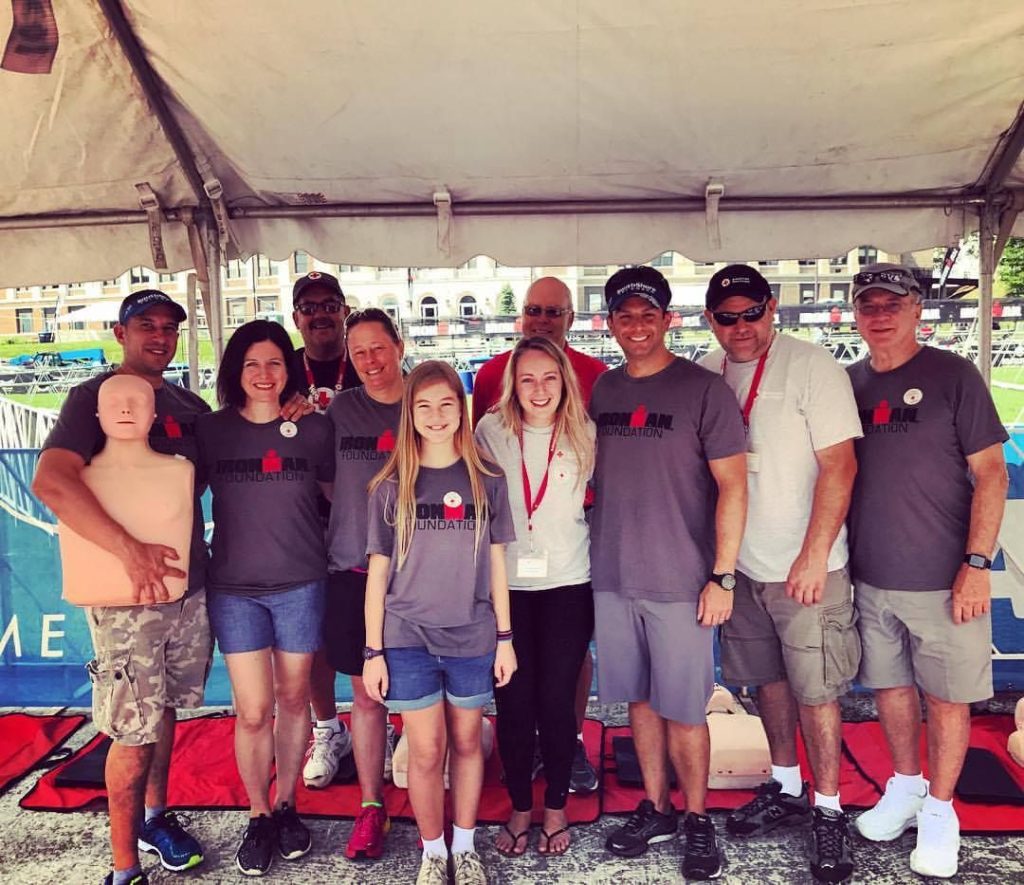 First round of our amazing CPR volunteers! Great working with our partners at the American Red Cross, Team IMF Athletes and the South Shore Tri Club!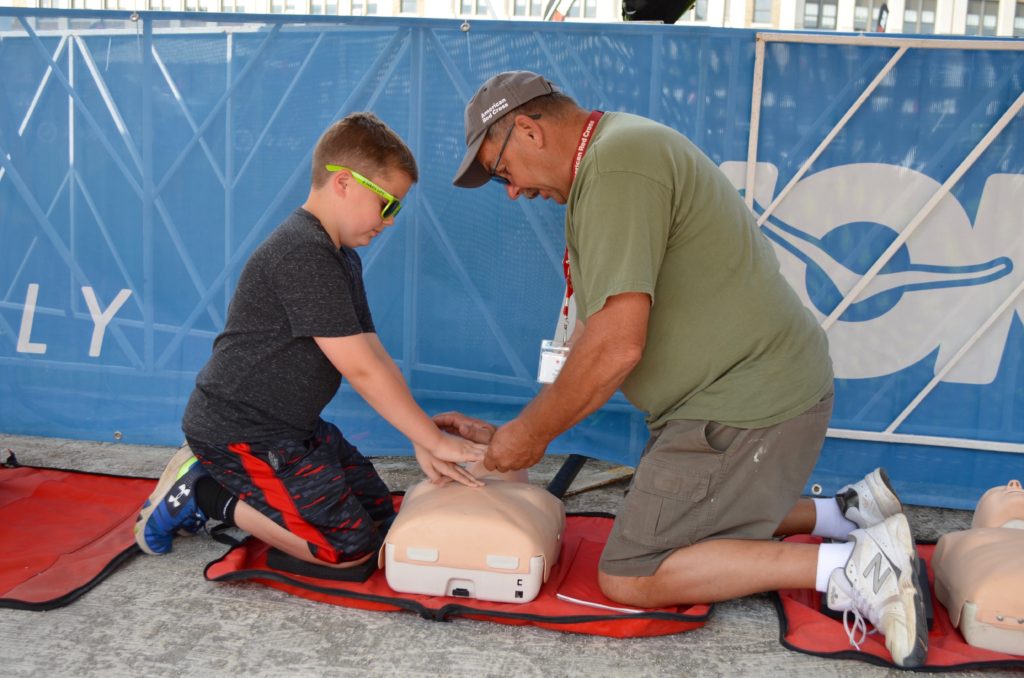 Gary, one of the trainers from The American Red Cross, teaching IRONMAN spectators of all ages Hands-Only CPR.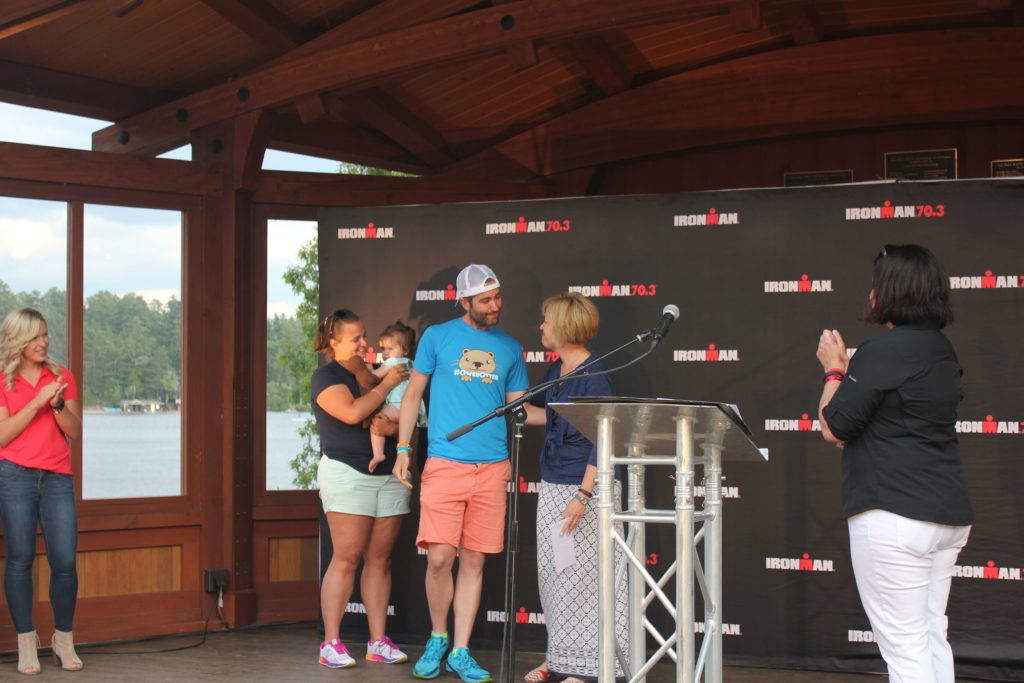 Your Journey, Your Cause Athlete, Ryan Heisler, contributed to our total giveback to the community of Lake Placid by donating his fundraising to the Adirondack Medical Center's New Life unit at Saranac Lake in honor of his late son, Owen. #OwenOtter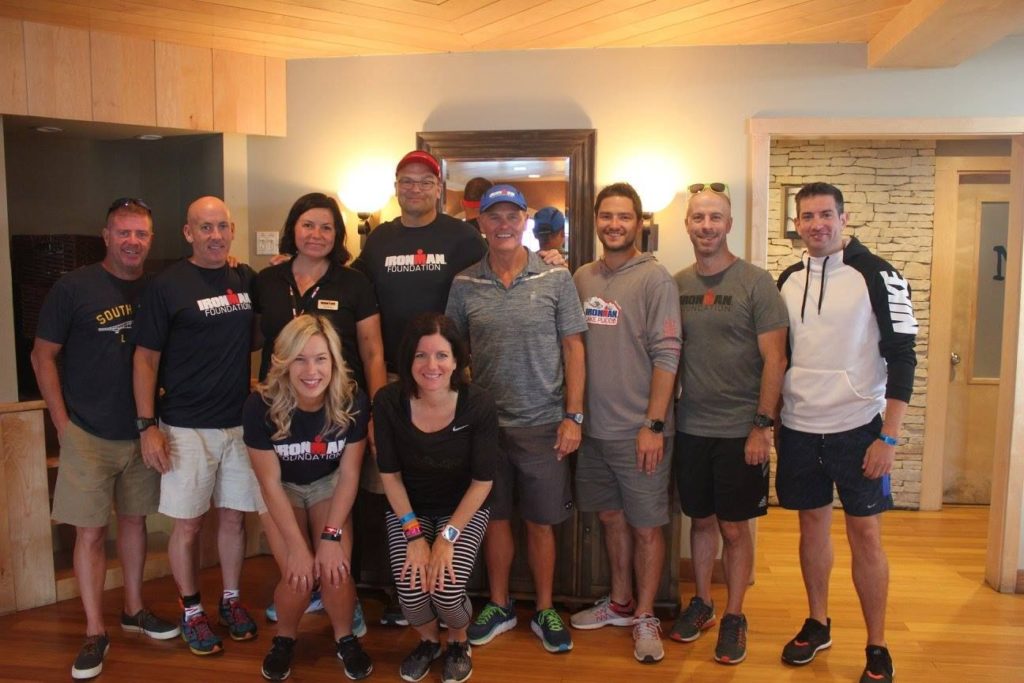 Team IMF Athletes, IMF Ambassadors, the IRONMAN Foundation staff and South Shore Tri Club getting some words of wisdom from Team IMF Captain, Mike Reilly over breakfast the day before race day!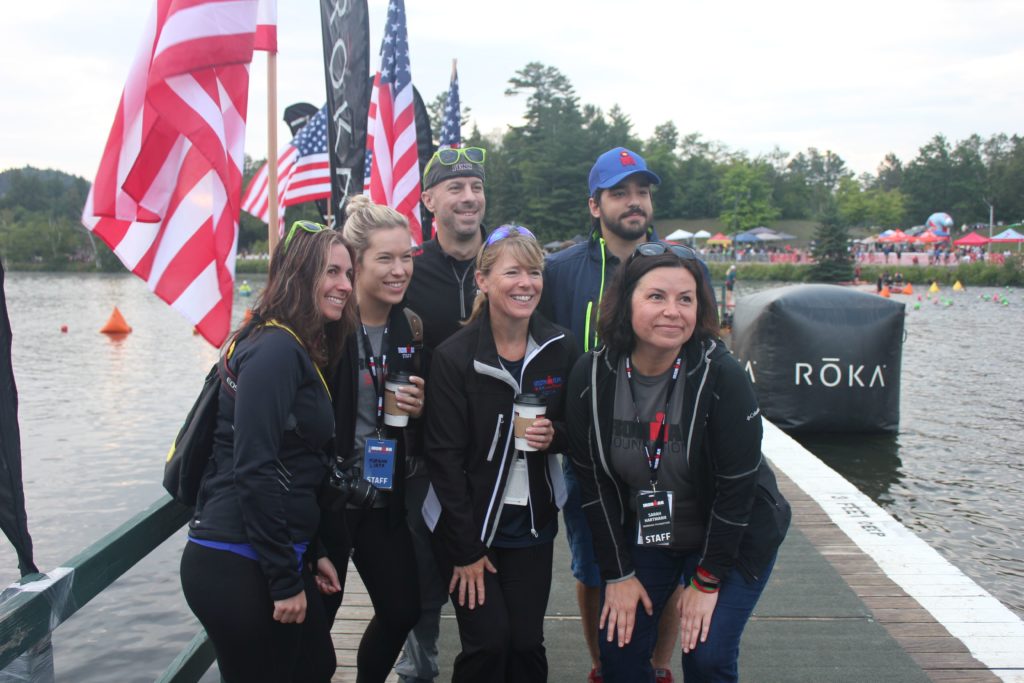 Team IMF's cheering squad is ready to go at the swim start bright and early!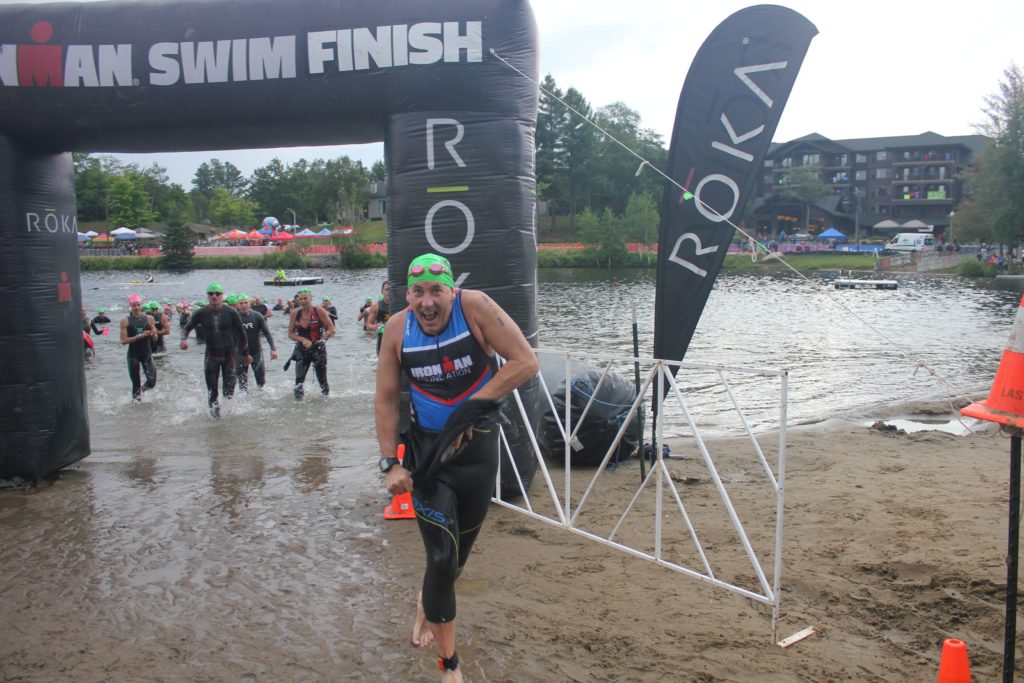 IMF Ambassador Daniel Giblin coming out of the swim and ready to take on the bike course!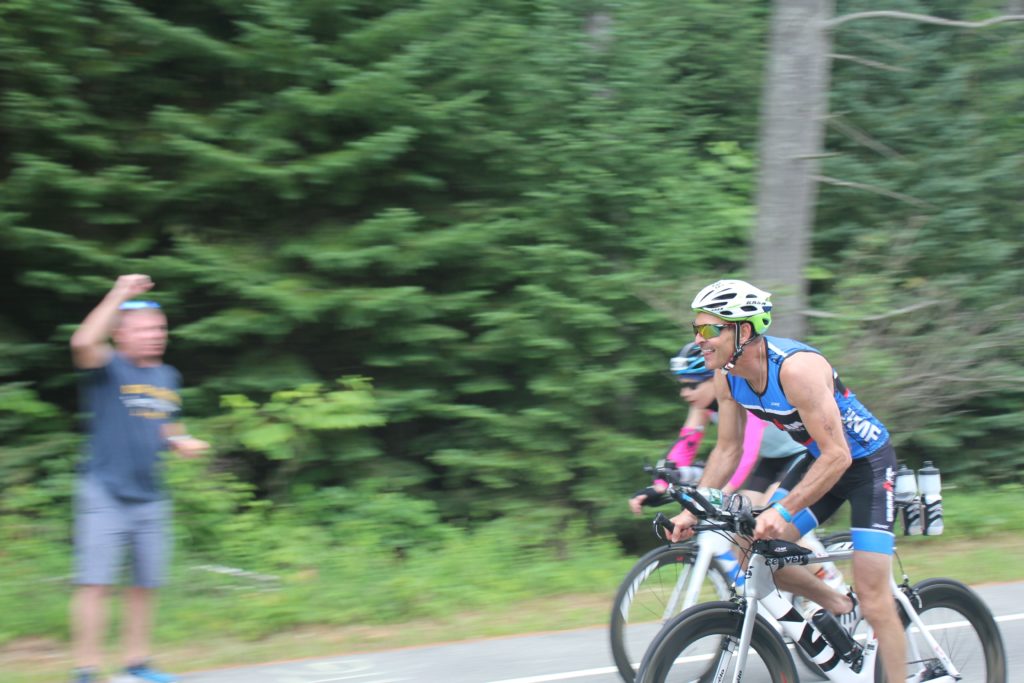 Team IMF Athlete Daryl Sybert speeding by our cheering squad.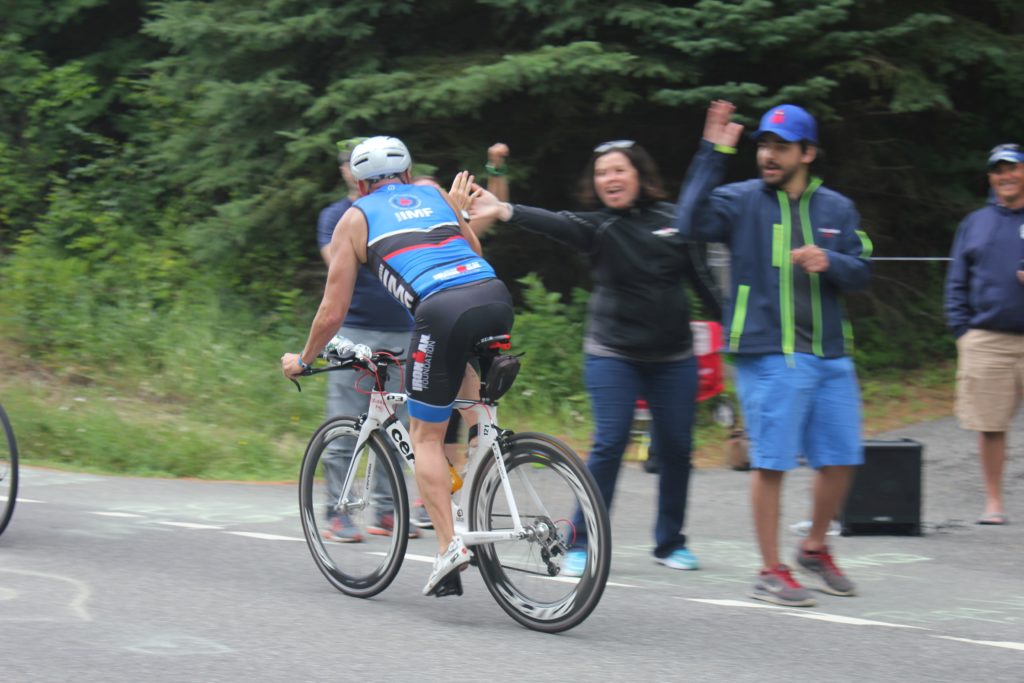 Multitasking while on the bike course!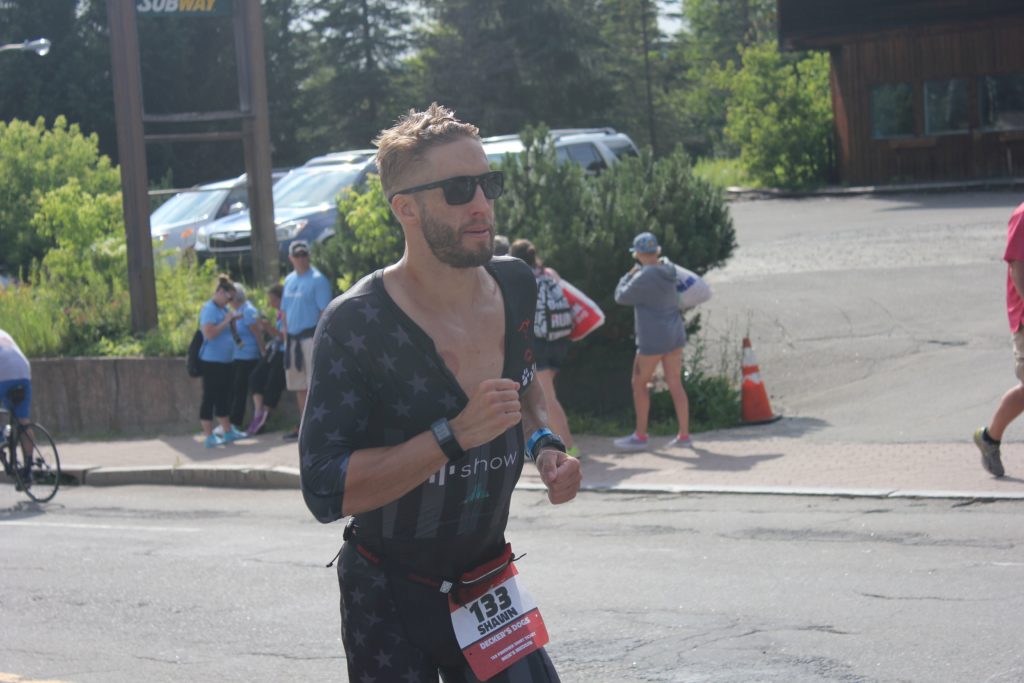 Your Journey, Your Cause Athlete and the winner for season 11 of The Bachlorette, Shawn Booth, dominating on the run course! Shawn dedicated his race to raising funds for Decker's Dogs, which provides service dogs to military veterans suffering from post 9/11 trauma.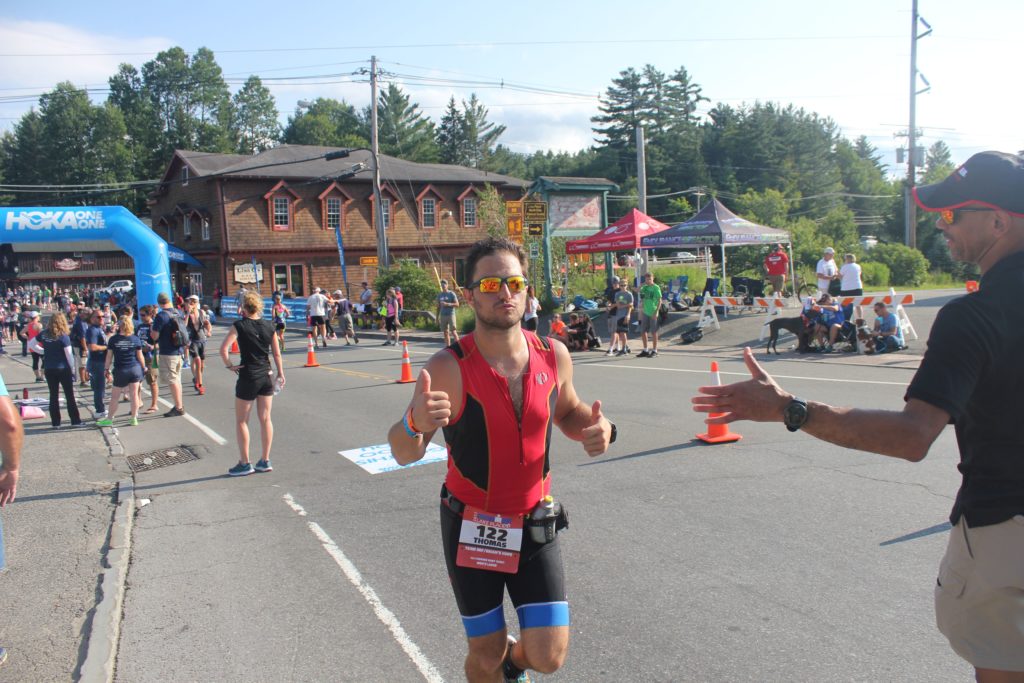 Team IMF, Tom McGwire on his way for lap number 2 on the run course!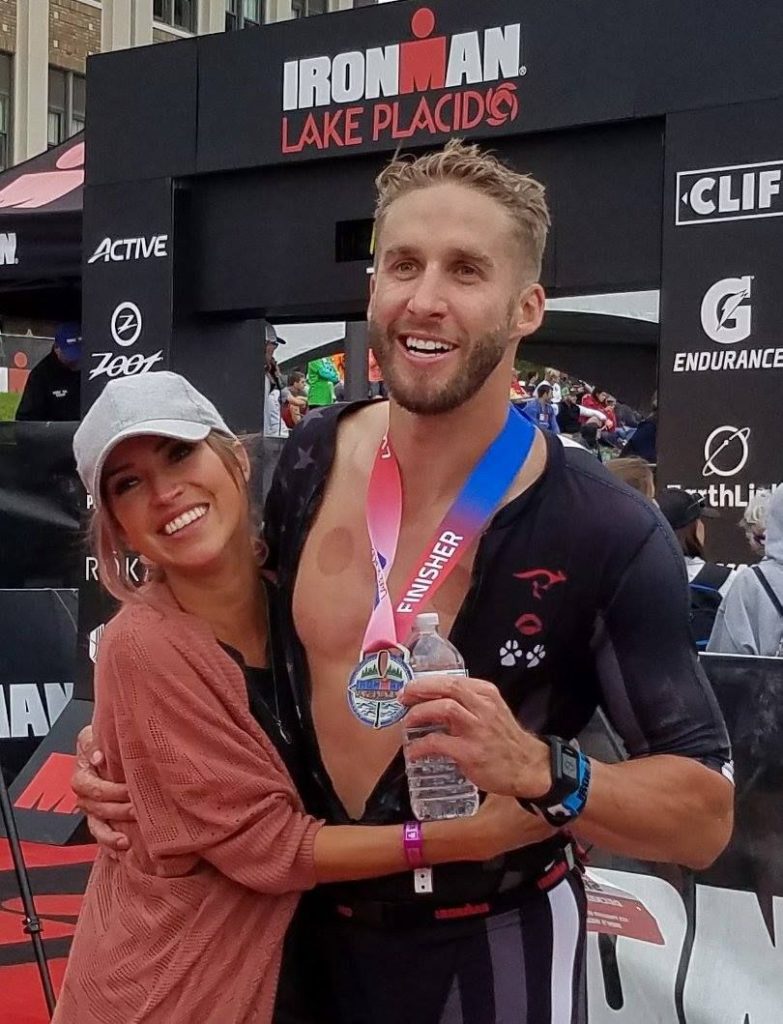 Fiancé and season 11 Bachelorette, Kaitlyn Bristowe, medals Shawn at the IRONMAN finish line!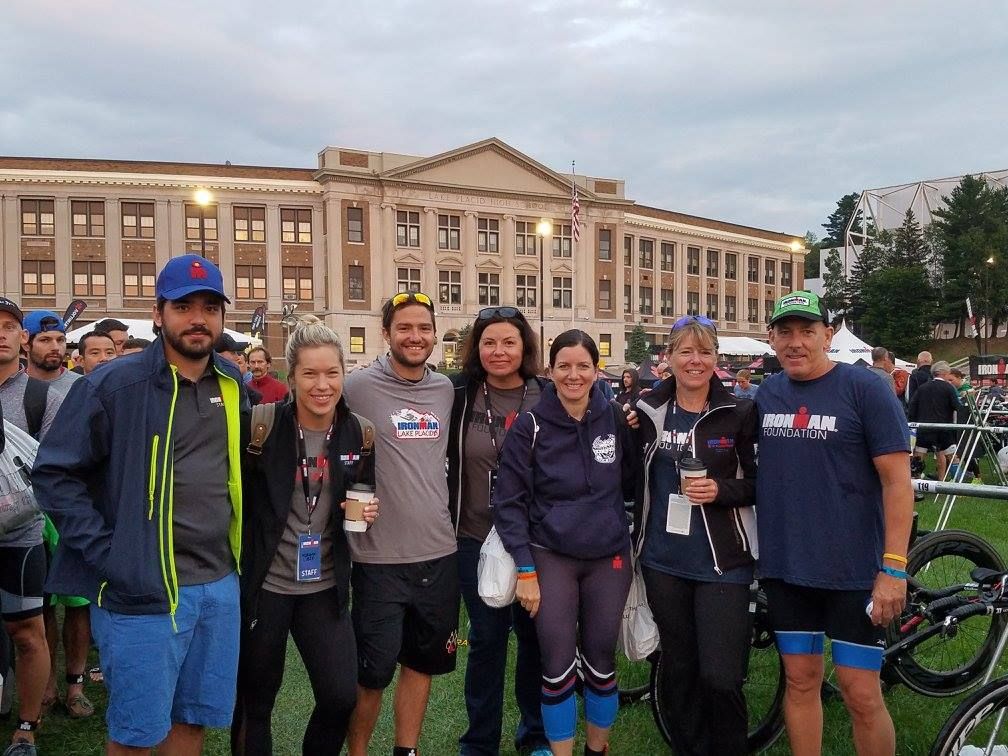 Congrats, Team IMF! #IMLP