2017 Kona Drawing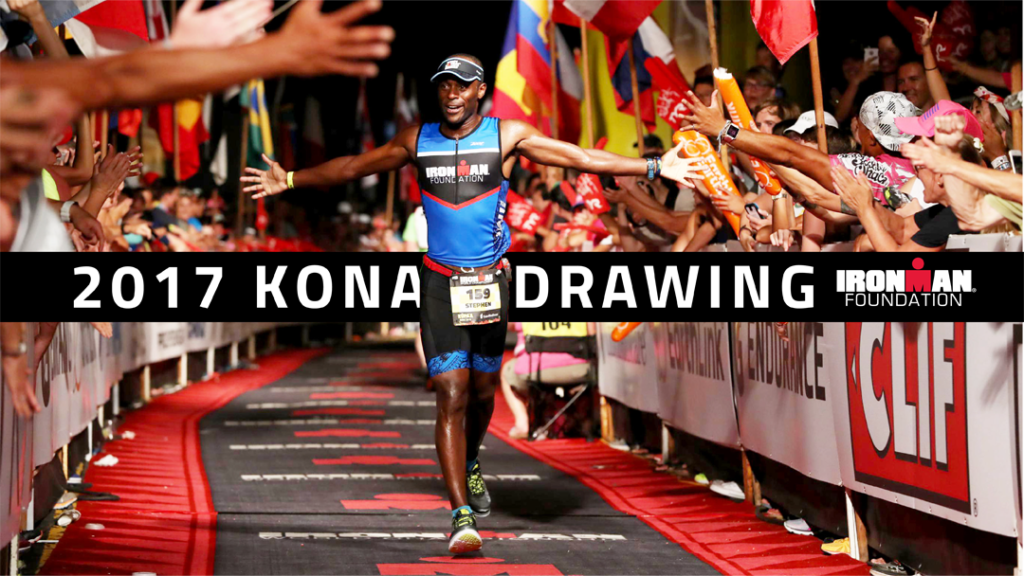 Make Your Kona Dreams Reality
To honor the vision of IRONMAN co-founders, John and Judy Collins, IRONMAN remains committed to providing athletes of all abilities a means of entry to the world's most challenging and prestigious one-day endurance event.
This spring, the IRONMAN Foundation offered a drawing for 10 entries into the 2017 IRONMAN World Championship, with a suggested donation of $50.00. Donations benefit the IRONMAN Foundation's charitable giveback in communities around the world (100% tax-deductible).
The drawing began on Friday, February 24, 2017 at 5 p.m. EST and closed on Friday, March 24, 2017, at 12 p.m. EST. Selected athletes will be announced on March 31, 2017.
Click HERE to read all the official rules.
(Please note:  Once you have donated to this fundraiser, there is no further action you need to take, as your donation is confirmation of entry into the drawing).
CONGRATULATIONS TO THE 2017 KONA DRAWING WINNERS!