Our Team
SARAH HARTMANN
ACTING EXECUTIVE DIRECTOR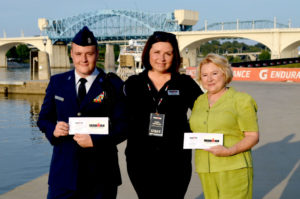 A marathoner and triathlete, Sarah is a certified USAT race director with 25 years of professional nonprofit, sports, marketing, technology, sales, performance and operations experience. She was recently elected to the Board of Directors of Triathlon Business International. She is also the co-founder and former President of Race2Rebuild, a nonprofit endurance racing program founded by athletes to rebuild communities and bring families home after natural disasters, now headquartered in Washington DC as the official endurance sports program of Rebuilding Together and their 145 affiliates nationwide. Before she fell in love with endurance sports and creating change through sport, Sarah received her MFA in Theatre from the University of Delaware, acted on stages and in front of cameras in New York, Chicago and Los Angeles, and taught acting and speech at the NY Conservatory of Dramatic Arts, Roosevelt University in Chicago and University of Colorado/Boulder. Sarah is honored to work with the extraordinary partner organizations and causes of the IRONMAN Foundation to help create positive, tangible impact in IRONMAN race communities through all our programming, including Team IMF, IMF in Service and Women For Tri.
WHITNEY STALOCH
SENIOR MANAGER, FUNDRAISING & DEVELOPMENT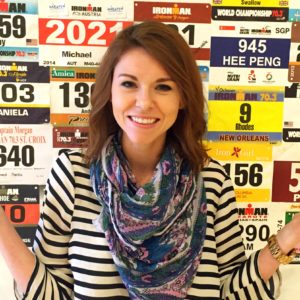 Whitney joined The IRONMAN Foundation in January of 2014 and brings with her 6 years of event coordination experiences including 5 years of professional fundraising. She started her love for nonprofit work as the campaign coordinator for The Leukemia & Lymphoma Society's Team in Training endurance fundraising program. While with Team in Training, she developed a comprehensive plan of operation for the Society's highest grossing fundraising campaign. She developed skills in strategic planning, budgeting/forecasting, recruitment, and the development of marketing and sponsorship plans. Whitney then moved to The American Cancer Society where she managed the achievement of income performance targets for a 4-fold portfolio of Relay for Life Events. Whitney graduated from Florida State University with a B.S. degree in Exercise Science. As a triathlete and IRONMAN 70.3 finisher, she is excited to work with athletes as they add fundraising to their IRONMAN journey.
MORGAN PAPPAS
PROGRAM COORDINATOR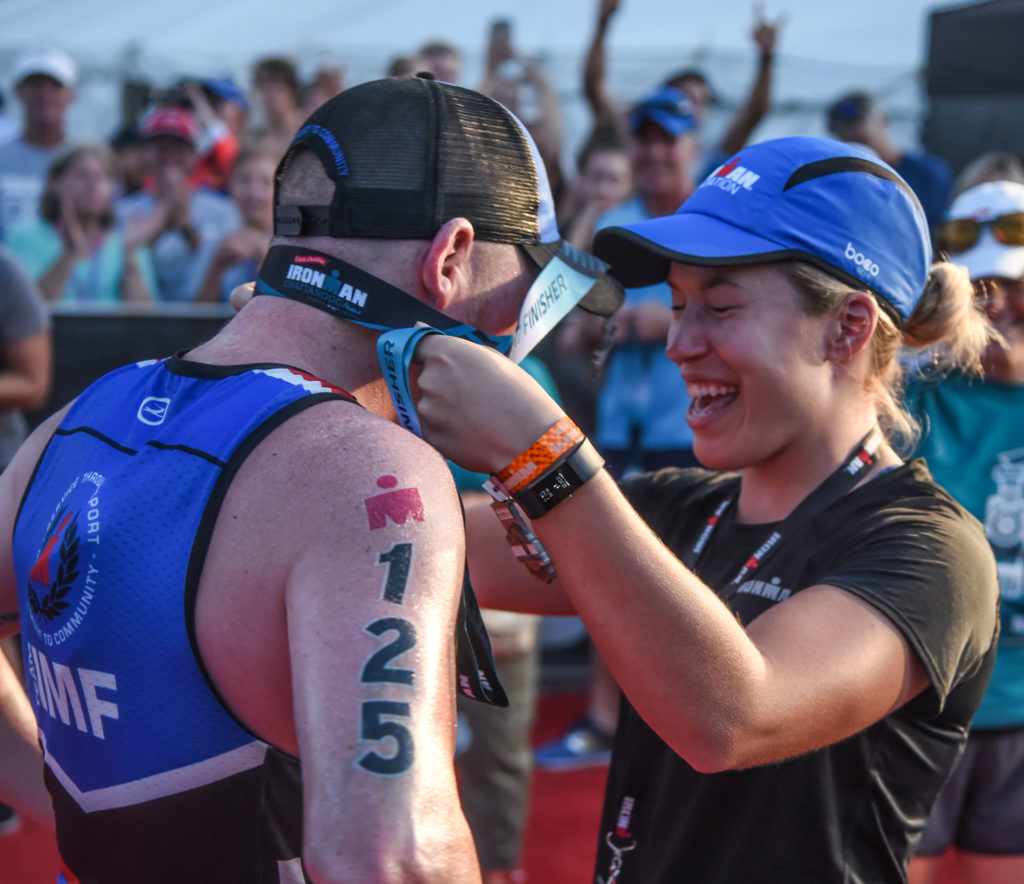 Morgan joins the IRONMAN Foundation as Program Coordinator. A runner, boxer and former soccer athlete, Morgan brings to our team 6+ years of operations, marketing, social media and sports event planning experience. Prior to joining the triathlon world, Morgan spent two years with the Tampa Bay Rays Marketing and Promotions team, planning and executing more than 350 grassroots events each season, assisting with the creation and execution of giveaways, on-field entertainment, the summer concert series and more. Most recently, Morgan ran all social media accounts for IMG Academy in Bradenton, where she monitored and oversaw all sports programs and captured all campus events through her lens. Morgan graduated with her B.S. in Sports Management and Marketing from Miami University in Oxford, Ohio. Morgan is pumped to meet all our IMF athletes and to work with The IRONMAN Foundation's fantastic partner organizations to positively impact all of our race communities! She completed her third half-marathon in February, will run a full in the fall of 2018 and plans on working her way up to the honor of completing an IRONMAN 70.3 and one-day an IRONMAN event!
MIKAYLA DINAPOLI
IMF PROGRAMS INTERN