ABSA CAPE EPIC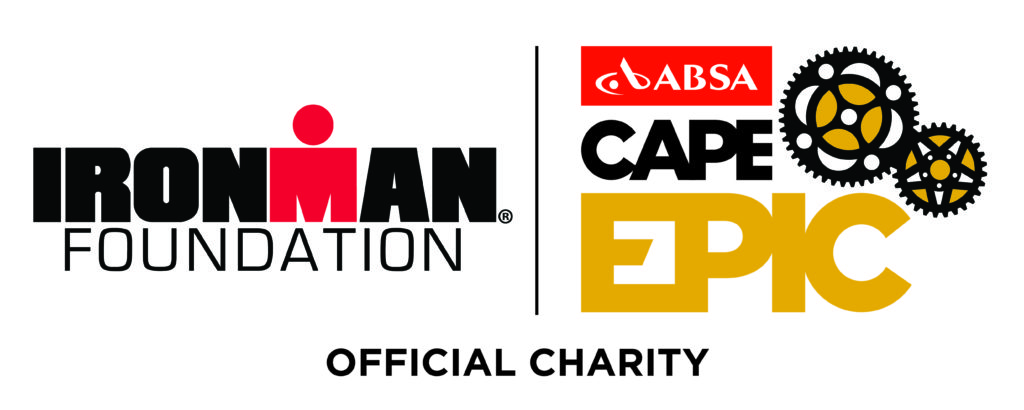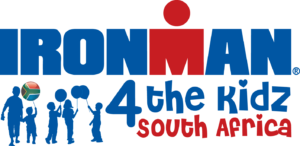 RACE FOR MORE IN SOUTH AFRICA
Every March, 650 teams (1300 participants) take on the Absa Cape Epic, the world's premiere mountain bike stage race held in the Western Cape, South Africa. The Absa Cape Epic is the most televised mountain bike stage race in the world and the only eight-day mountain bike stage race classed as hors categorie (beyond categorization) by the Union Cycliste Internationale (UCI). This official UCI status makes the Absa Cape Epic a highlight on the professional racer's calendar and a coveted must-do race for the aspiring amateur athlete.
This is a once in a lifetime racing opportunity and one that should not be missed!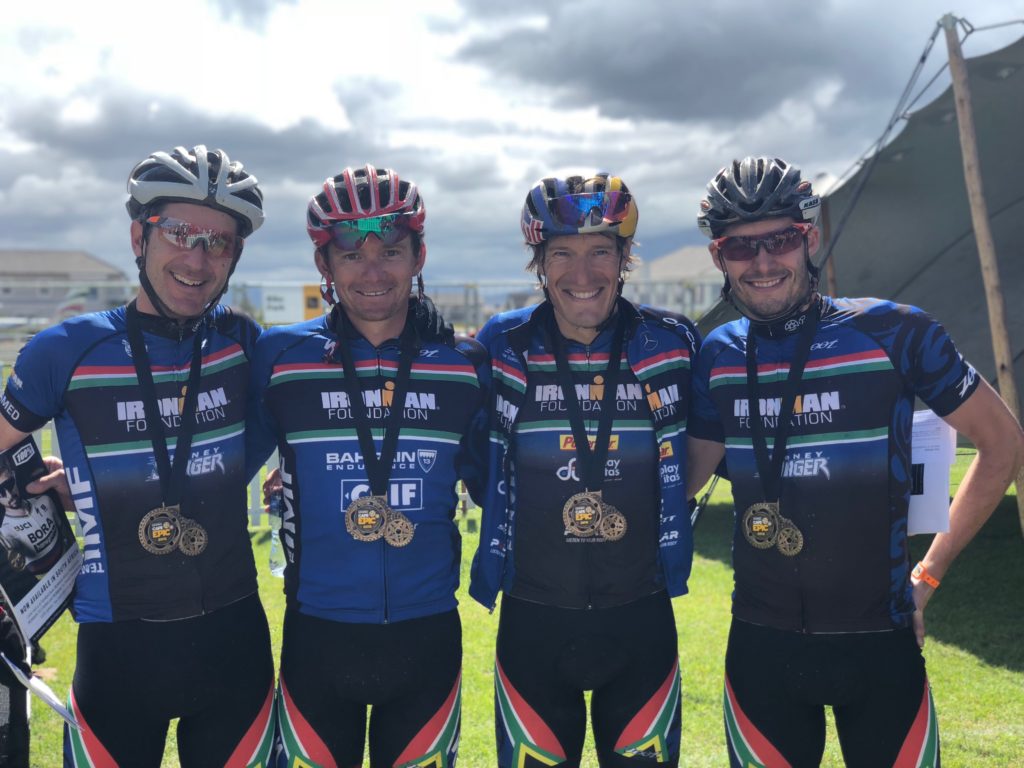 The IRONMAN Foundation is one of 5 official charity partners for the 2019 Absa Cape Epic. Through this partnership, the IRONMAN Foundation with IRONMAN 4 the Kidz is providing the opportunity for you to test your endurance in one of the most grueling and rewarding mountain bike races in the world.
When you join TEAM IMF at the 2019 Absa Cape Epic, you will cross the finish line with the craziest mountain bike race under your belt and countless lives changed. Because of you, local nonprofits will benefit from IRONMAN Foundation and IRONMAN 4 the Kidz grant funding that creates positive, tangible change. Join us. Together, we race for those who can't. Together, we race for more.
The IRONMAN Foundation's Commitment To You: 
Guaranteed entry into the 2019 Absa Cape Epic
Team entry fee is covered
Fundraising & Team Support
Team Fundraising Website
Branded Race Week Cycling Gear
VIP Perks
Your Commitment to the IRONMAN Foundation and IRONMAN 4 the Kidz:
Support the IRONMAN Foundation's Community Fund by fundraising.
Create positive, tangible change in the Absa Cape Epic race communities by providing grant funding to deserving local nonprofits.
Click HERE for more information on the 2019 IRONMAN Foundation Absa Cape Epic Package.
READY TO RACE FOR MORE? EMAIL | sarah.hartmann@ironman.com