Women For Tri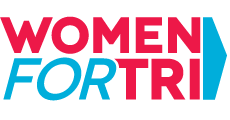 OUR MISSION
Since its inception in 1974, triathlon has been distinctive in its inclusion of female and male competitors on the same courses with the same challenges and rules. In keeping with the unique spirit of our sport, Women For Tri looks to increase female participation at all levels of triathlon.
Our mission: To identify and diminish primary barriers to entry, and mobilize triathlon advocates to encourage and engage female athletes across all distances and representing all athletic abilities.
Women For Tri embodies the heart and soul of what makes the sport so rewarding: testing your ability, overcoming challenges, and realizing the full depth of your potential in the most widely recognized test of endurance – triathlon.
WOMEN FOR TRI GIVES BACK
In staying true to our mission, Women For Tri has launched a unique program to support and engage female triathletes. The first of many steps towards increasing female participation will be providing targeted grants. TriClubs can now apply to receive grants from Women for Tri. Funding for these programs will come from the sales of Women For Tri merchandise along with donations made to Women For Tri. Read more on the program below.
TRICLUB GRANT PROGRAM*
The purpose of the Women For Tri 2019 Triathlon Club Grant Program is to support triathlon clubs in their efforts to increase female membership and engagement. These efforts may include but are not limited to  clinics, seminars and educational lectures, and social gatherings. These grants are available to all triathlon clubs globally who are looking to increase female participation and is not limited to women-only triathlon clubs.
*Applications for the 2019 grant cycle will open in February, 2019. Please stand by for the announcement. 
If you have any questions, please send an email to womenfortri@ironman.com.
WOMEN FOR TRI MERCHANDISE
100% net proceeds of ALL Women For Tri merchandise goes toward funding the triathlon grant programs. The more money we raise, the more we can award. Get some sweet gear while helping to grow female participation in our sport! Shop HERE.
THE WOMEN FOR TRI AMBASSADORS
Women For Tri is about support, encouragement, and the will to transform the "impossible" into the possible! The 2019 Women For Tri Ambassadors promote the Women For Tri mission to introduce new women into the sport of triathlon and are chosen each year based on a combination of factors, including overall contribution, influence and leadership in Women For Tri efforts.
The 2019 team will be comprised of regional female ambassadors dedicated to the Women For Tri initiatives. These athletes will represent Women For Tri during their 2019 race season and embrace Women For Tri's mission to bring women into the sport of triathlon.
*Applications for the 2019 Ambassador Team will open on January 22, 2019. Check back for details.
If you have any questions, please send an email to womenfortri@ironman.com.