IRONMAN Foundation 2017 Service Project 2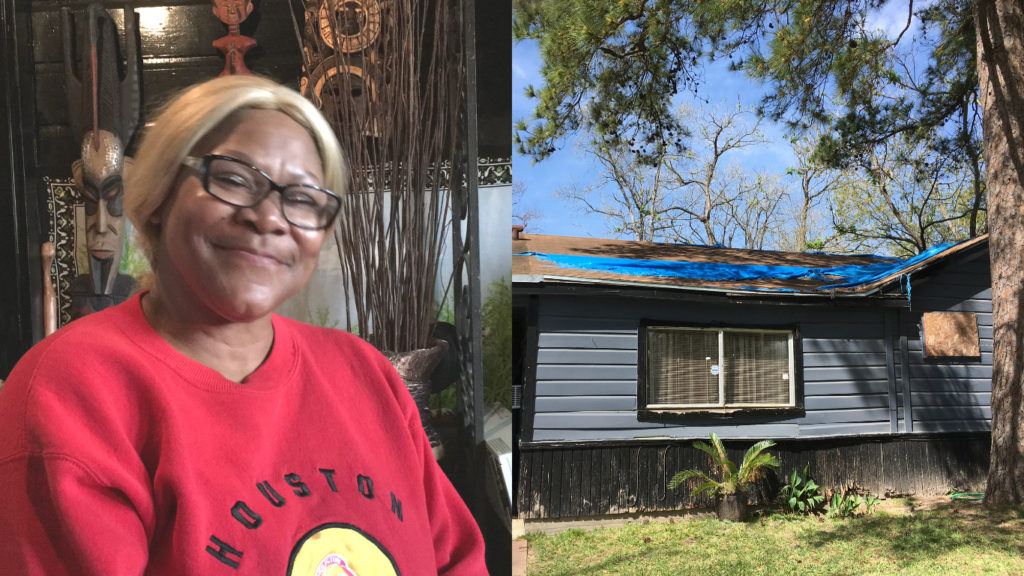 THE IRONMAN FOUNDATION REBUILDS MS. ANGELA'S HOME WITH REBUILDING TOGETHER HOUSTON
DATE: Wednesday, April 19, 2017
TIME: 9AM to 12PM
LOCATION: Harris County, Texas
As part of IRONMAN Texas race week, come join us as we help rebuild Ms. Angela's home with Rebuilding Together Houston. Over the past 35 years, Rebuilding Together Houston has made over 20,000 repairs to the homes of low-income elderly, disabled and veteran homeowners.
Ms. Angela has lived in this home (pictured above) for most of her life. This is where she's raised her family, and took care of her own mother until she passed away a few years ago. With your help, we will be fixing a roof that leaks so badly, she has tarps on the inside of her house to catch water, and you'll also be helping to paint the exterior of her house. Ms. Angela is exceedingly grateful for this opportunity and your help, and looks forward to meeting you on project day!
Volunteers of all skill levels are welcome, with low-impact assignments for athletes racing on Sunday.
To see a video of a similar service project, click HERE
This project is part of the TriClubs in Service Initiative and volunteer spots are extremely limited. Volunteers receive nutrition, hydration, t-shirt.
TriClubs: Apply HERE
Received an invitation to volunteer? RSVP HERE
Want to support with a donation? Give HERE
Questions? Click HERE.
The IRONMAN Foundation: Creating tangible impact in IRONMAN race communities through philanthropy and volunteerism.