IRONMAN Foundation Service Project 8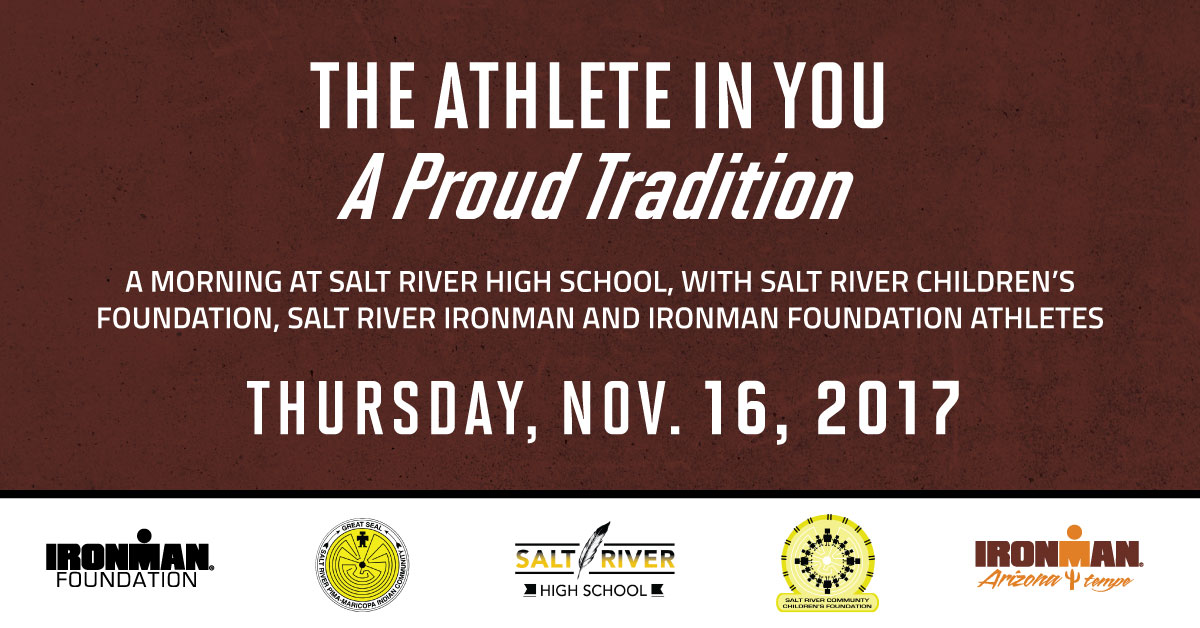 "The Athlete In You, A Proud Tradition" a morning at Salt River High School, with Salt River Children's Foundation, Salt River IRONMAN and IRONMAN Foundation athletes
Students in grades 7-12 will participate in three workshops with the athletes:
Reconnecting With Your Inner Athlete: (Auditorium) Panel discussion and Q&A with IRONMAN athletes, hosted by "The Voice of IRONMAN" Mike Reilly
An Intro to Stretching and Meditation: (Gym) Body and mind focus, strength and power
Athlete Fuel/Food: (Cafeteria) Healthy and delicious foods for maximum energy
Following the workshops, athletes and students will gather in the auditorium for an overview of the IRONMAN Foundation, then we join in the cafeteria for a healthy "athlete fuel" lunch.
Volunteer event shirt, equipment, nutrition and hydration will be provided.
This project is by invitation only and volunteer spots are extremely limited.
Received an invitation to volunteer? RSVP HERE
Questions? Click HERE.
The IRONMAN Foundation: Creating tangible impact in IRONMAN race communities through philanthropy and volunteerism.