Programs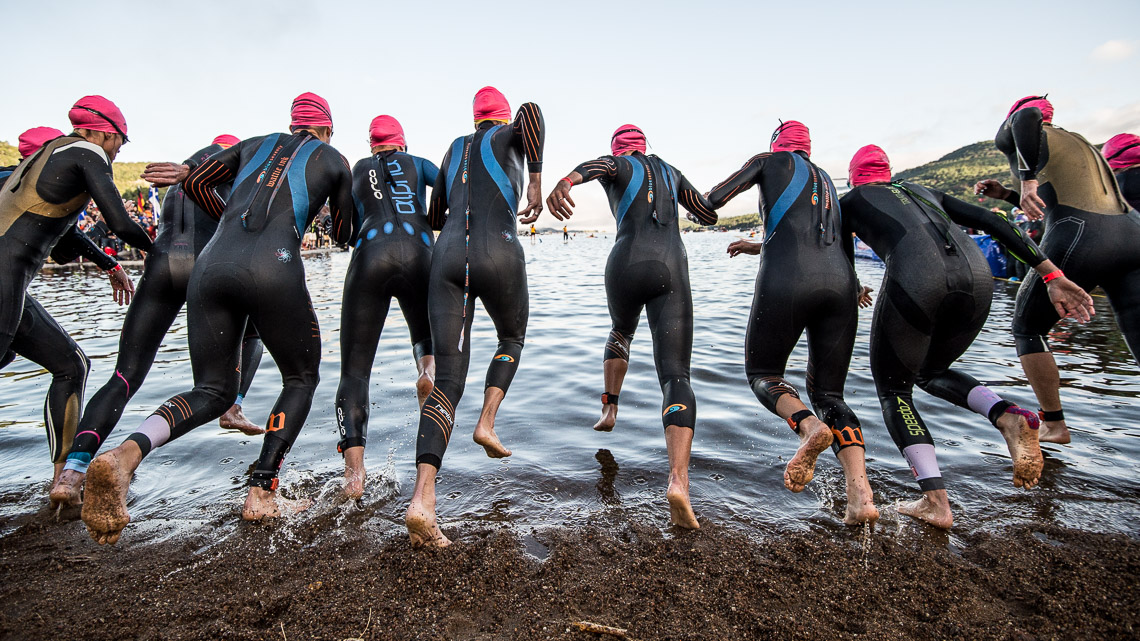 The IRONMAN Foundation offers a variety of fundraising programs that enhance the IRONMAN athlete experience while fostering the charitable spirit. It's time to turn a typically selfish sport into a selfless endeavor; Let's Go!
FAQ
The race is sold out but I see that a certain charity is a partner. Can you tell me more information on how to join their team?
The IRONMAN Foundation does not manage other charity partner's race spots. Our recommendation would be to reach out to the charity directly as they have the most up-to-date information about their spots and team. If you'd like more information about how you can join The IRONMAN Foundation's very own fundraising team, check out
TEAM IMF
.
Can I race an IRONMAN Event by raising money for A CHARITY I CHOOSE?
If you are a registered IRONMAN athlete and do not require a race entry then yes! The IRONMAN Foundation provides athletes with the opportunity to race for a charity or cause of their choice through the Your Journey, Your Cause program.
 
Registered IRONMAN and IRONMAN 70.3 athletes are eligible to participate in this program. Once registered, athletes may select a non-profit beneficiary of their choice and fundraise through The IRONMAN Foundation's Your Journey, Your Cause platform. After the athlete's fundraising campaign has been completed, The IRONMAN Foundation sends the proceeds to the selected non-profit beneficiary. For more information visit
YJYC
.
My dream is to go to Kona. Is this possible through the Foundation?
Which specific charities does The IRONMAN Foundation support?
In 2015, The IRONMAN Foundation supported 1,256 organizations located throughout 43 IRONMAN race communities. Community and Volunteerism Grants are distributed following an application process. To read more about several organizations the Foundation has supported,
click here
 and select an event.
I am a director of a charity in an IRONMAN race community, how do we get grant funding?
IRONMAN reaches a variety of worldwide charitable organizations through several programs of The IRONMAN Foundation, which is the non-profit arm of the World Triathlon Corporation.  Since its inception, The IRONMAN Foundation has provided over $46 million in charitable giveback to many deserving global, national, regional and local groups.  Proceeds from several IRONMAN Foundation fundraising programs contribute to the Foundation's Community Fund, which in turn supports selected grant-funded initiatives. Through our Community Fund, the Foundation provides grant funding opportunities as a way of leaving a little of IRONMAN's legacy behind in race communities after race day.
To learn more about the specific grant programs available within your race community and applicable grant application deadlines, please contact the Foundation.
I see that general entry slots at my desired IRONMAN race are sold out. Can you tell me how many Foundation slots are left and when you anticipate selling out?
We are unable to pinpoint when Foundation Slots will sell out nor are we able to deliver specific numbers that are available.
I purchased a Foundation Slot for an IRONMAN race. Can you send me a tax receipt?
The receipt you received at time of payment is an accepted form of documentation by the IRS. Additionally, The IRONMAN Foundation sends out tax receipts for all Foundation Slot purchases no later than January 31st the following year.
I registered FOR AN IRONMAN RACE through a Foundation Slot. Is the purchase price all tax deductible or just a portion?
Half of the amount you paid is a tax deductible donation to The IRONMAN Foundation. The other half went towards your race entry fee.
I'm an international athlete registered for an IRONMAN race and would like to fundraise for my charity. How do I go about this?
The IRONMAN Foundation is a US Registered Charity and is unable to support international charities on our current fundraising platform. We reach organizations throughout the world through a range of special global initiatives, which you can read about
here
.
How do I make a donation?
We appreciate all donations, and value your support of The IRONMAN Foundation.
Donations can be made online
here
. Check or money order donations can be sent by downloading the form on the
donation page
and mailing it to the address listed there. We cannot accept cash donations.