We've Got Your Back(Pack)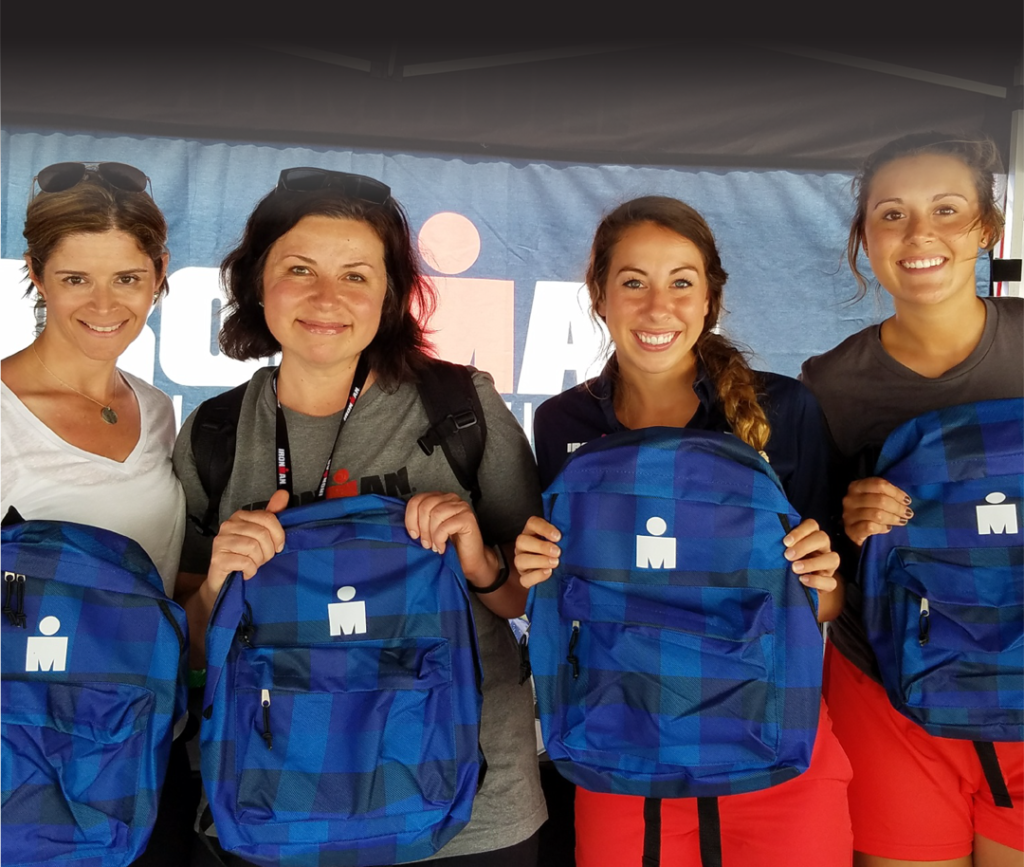 In the United States, 14.5 million kids under the age of 18 live below the poverty line and 13.1 million live in food-insecure households. Lack of access to healthy food leads to higher obesity rates, lower academic performance and decreased quality of life.
At select IRONMAN and IRONMAN 70.3 events, the IRONMAN Foundation will assemble backpacks filled with healthy snacks and tools to inspire local at-risk youth to eat well, exercise and live a healthy lifestyle, giving athletes and their supporters the opportunity to connect to local youth and sending them the message that "WE'VE GOT YOUR BACK."
As part of race weekend, the IRONMAN Foundation will deliver the backpacks to a local nonprofit organization that serves at-risk youth, powerfully linking our athletes to the local community and leaving the IRONMAN legacy behind long after race day.
HOW IT WORKS
IMF will host "WE'VE GOT YOUR BACK(PACK)" opportunities at six 2017 events (schedule subject to change):
-IRONMAN Texas
-IRONMAN 70.3 World Championship (Chattanooga)
-IRONMAN 70.3 Lake Placid
-IRONMAN World Championship (Kona)
-IRONMAN Florida
-IRONMAN Arizona
Athletes at IRONMAN Village will be invited to stop in, pack a backpack and write a personal and inspirational note to a local child. On the other side of the note card, our educational message empowers them to eat healthy and exercise.