TCS New York City Marathon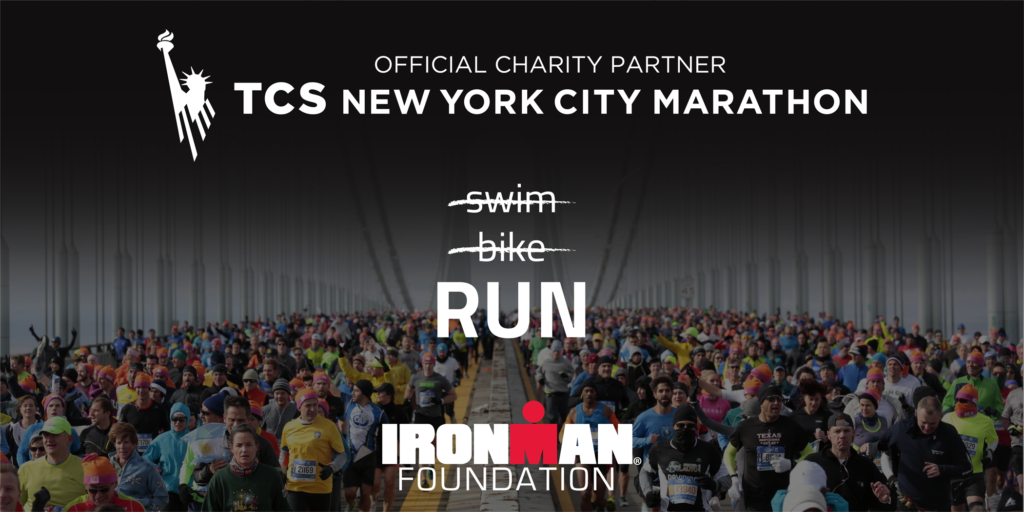 RACE FOR MORE IN THE BIG APPLE WITH TEAM IMF
This November, swim, bike, RUN with the IRONMAN Foundation through the 5 boroughs, over the Queensboro bridge, and on to Central Park for the finish. As one of the world's most notable marathons, the TCS New York City Marathon is a must-do race for any endurance athlete.

When you join TEAM IMF at the TCS New York City Marathon, you will cross the finish line with 26.2 miles under your belt and countless lives changed. Because of you, local nonprofits will benefit from an IRONMAN Foundation grant that creates positive, tangible change. Join us. Together, we race for those who can't. Together, we race for more.
The IRONMAN Foundation's Commitment To You:
Guaranteed entry into the 2018 TCS New York City Marathon*
Race entry fee is covered
Fundraising & Team Support
Personal Fundraising Website
Race Day Run Singlet
Your Commitment to the IRONMAN Foundation
Fundraise $2,500 for the IRONMAN Foundation's Community Fund
Submit a $100 TEAM IMF registration fee that also counts towards your fundraising commitment
Complete your fundraising commitment no later than October 21, 2018 (2 weeks prior to race day)
Create positive change in your race communities.
*IRONMAN Foundation Race entries into the TCS New York City Marathon are extremely limited and available on a first come, first serve basis. 
JOIN NOW – FILL OUT THE FORM BELOW