IRONAID FOOD DRIVE AND THE VOICE OF IRONMAN BOOK SIGNING-Sacramento, CA
Oct 21, 2021—Oct 23, 2021
Location
IRONMAN Village-Capitol Mall & 9th Street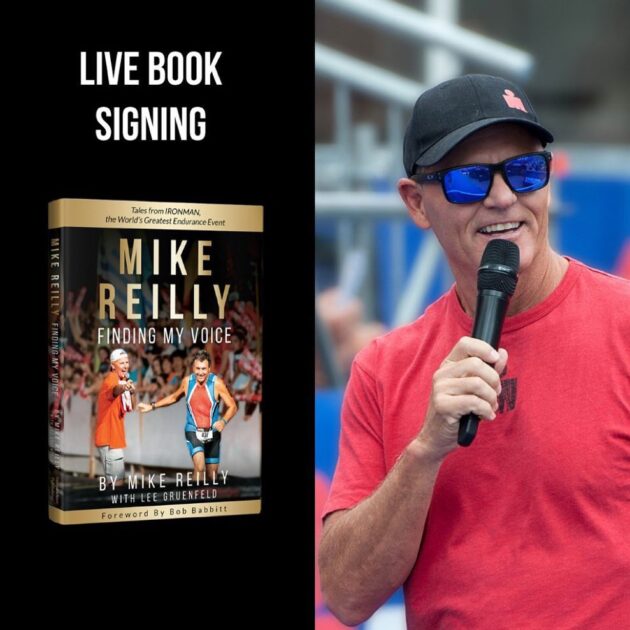 IRONMAN FOUNDATION IRONAID FOOD DRIVE AND BOOK SIGNING AT IRONMAN CALIFORNIA
According to Feeding America, since the start of the COVID-19 pandemic food insecurity across the United States has increased from 1 in 8 individuals to 1 in 6!
The IRONMAN Foundation will be hosting an IRONAID Food Drive in IRONMAN Village at IRONMAN California. Athletes and guests are asked to stop by and donate non-perishable food items. All items collected will be donated to Central Downtown Food Basket to feed the hungry and support the California community.
In addition, the IRONMAN Foundation will host two book signings with The Voice of IRONMAN, IRONMAN Foundation Team Captain, and author, Mike Reilly in IRONMAN Village on Friday, October 22 from 1:30 PM to 2:30 PM and Saturday, October 23 from 12:00 PM to 1:00 PM. Donations to the IRONMAN Foundation's Humanitarian Relief Fund will be accepted to assist with Northern California Wildfire rebuilding efforts. Attendees may purchase a book on-site or bring their own for Reilly to sign.
Want to support with a donation? Give HERE
Questions? Click HERE