PUERTO RICO RELIEF EFFORT
Mar 18, 2019 8:00AM—6:00PM
Location
San Juan, Puerto Rico
Categories Service Projects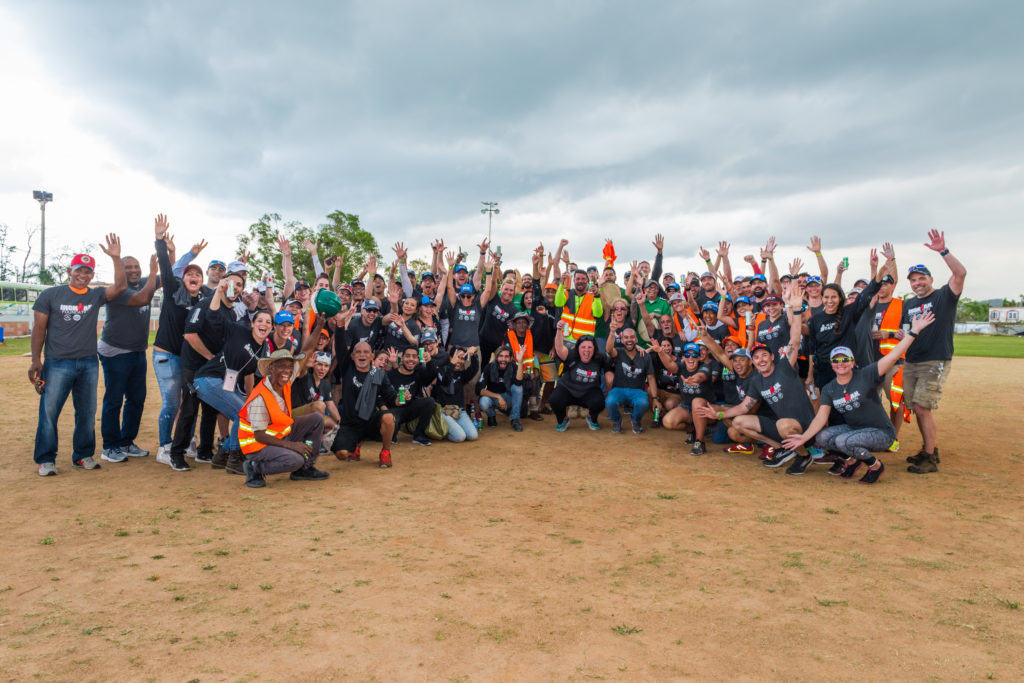 IRONMAN FOUNDATION HURRICANE MARIA RELIEF SERVICE PROJECT
We invite you to join us in 2019 and resolve to Race For More.
For the second year, the IRONMAN Foundation will partner with the Buena Vibra Foundation to host a hands-on service project to support continued Hurricane Maria rebuilding efforts. On Monday, March 18, teams of volunteers will work to restore a community center in Barrios Saint Just y San Antón. Volunteers will assist in clearing debris and painting multiple structures/rooms including a community center and gazebo. The day will conclude with live music and a farm-to-table dinner on the community center grounds. Attendees will be provided with food, water, a volunteer tshirt and transportation. This is a family-friendly event and spots are limited.
Online registration for this event is now closed.
The race takes place in San Juan, the capital of Puerto Rico. While the Island still works to recover from Hurricane Maria, the beautiful race course is completely ready for race day and San Juan is open for business. Your visit goes a long way for the economic recovery of the Island.
OUR 2018 PROJECT: Turning Houses into Homes with the Buena Vibra Foundation.
In 2018, the IRONMAN Foundation provided more than $120,000 in grant funding to five local nonprofits to support Hurricane Maria recovery efforts and more than 100 athletes and volunteers participated in a rebuilding project the day after IRONMAN 70.3 Puerto Rico, helping to revitalize the homes and community of Barrio Ingenio, which was devastated by Hurricane Maria. Grant funding supported the Buena Vibra Foundation's ongoing roof reconstruction work, and IRONMAN Foundation volunteers were transported to Barrio Ingenio for a Community Revitalization Volunteer Day. Working as teams in collaboration with community residents and leaders, volunteers cleared debris, painted and cleaned several homes. Together we were able to create a long-term, lasting impact and assist with the emotional revitalization of the community by turning their post-hurricane shelters back into a vibrant community of homes. Watch the recap video of our service project here:
Come join us at IRONMAN 70.3 Puerto Rico and make a positive, tangible impact. Let's #RaceForPuertoRico!