WE'VE GOT YOUR BACK(PACK) AND THE VOICE OF IRONMAN BOOK SIGNING- Tempe, Arizona
Nov 18, 2021—Nov 20, 2021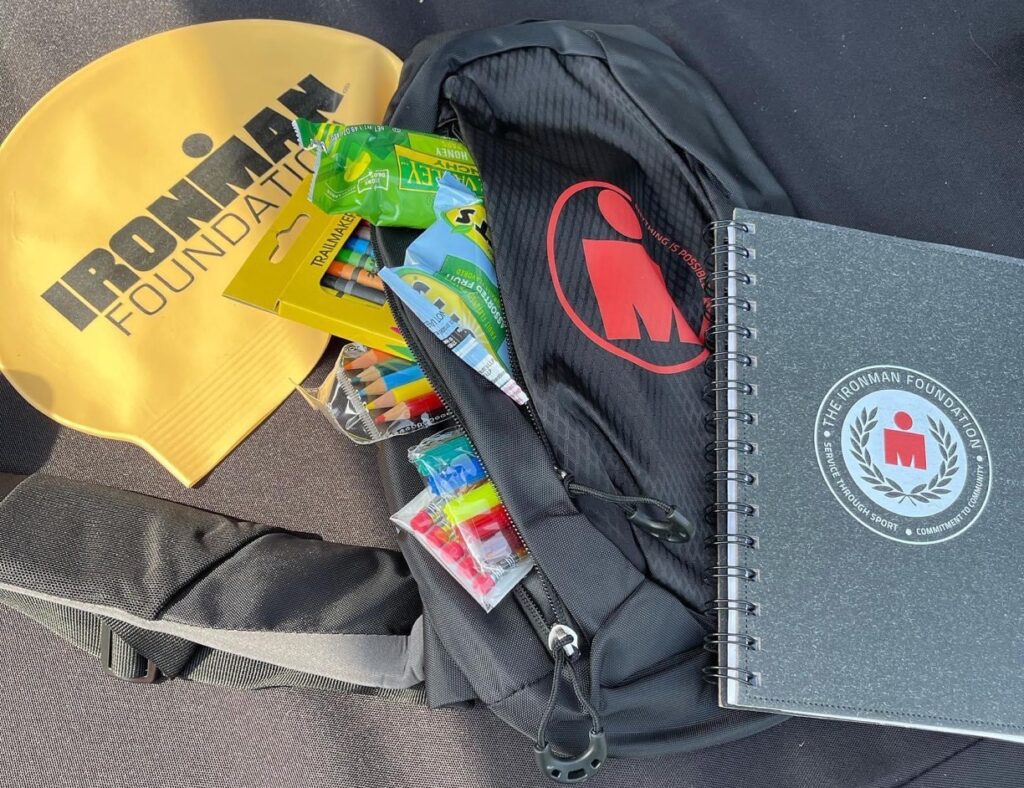 IRONMAN FOUNDATION WE'VE GOT YOUR BACK(PACK) AT SELECTBLINDS IRONMAN ARIZONA
The IRONMAN Foundation will assemble backpacks filled with healthy snacks and school supplies in IRONMAN Village at SelectBlinds IRONMAN Arizona. Athletes and guests are invited to stop by the IRONMAN Foundation booth to pack a backpack and write a personal and inspirational note to a local child in need.
Seventy-five bags will be packed and distributed to the Boys & Girls Club of the Valley North Tempe Branch that serves at-risk children in the Tempe community.
In addition, the IRONMAN Foundation will host three book signings with The Voice of IRONMAN, IRONMAN Foundation Team Captain, and author, Mike Reilly in IRONMAN Village on Friday, November 19 from 12:00 PM-1:00 PM and Saturday, November 20 from 12:00 PM to 1:00 PM. Attendees may purchase a book on-site or bring their own for Reilly to sign.
Want to support with a donation? Give HERE
Questions? Click HERE