$50,711,210
Overall Giveback
since inception, from all programs.
$5,694,411
Fundraising
Total funds raised by Foundation Athletes.
$ 1,529,241
Annual Grant Giveback
2016 total annual grant giveback
THe ironman foundation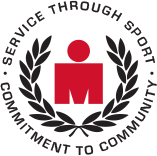 THE IRONMAN FOUNDATION WAS ESTABLISHED IN 2003 AS A WAY FOR IRONMAN TO LEAVE A LEGACY BEHIND IN COMMUNITIES WHERE IRONMAN EVENTS TAKE PLACE. THE MISSION OF THE IRONMAN FOUNDATION IS: TO LEAVE THE IRONMAN LEGACY THROUGH PHILANTHROPY, VOLUNTEERISM AND GRANT MAKING BY SUPPORTING VARIOUS ATHLETIC, COMMUNITY, EDUCATION, HEALTH, HUMAN SERVICES AND PUBLIC BENEFIT ORGANIZATIONS AROUND THE WORLD.
Ironman Foundation Copyright © 2019