Overview
TEAM IMF is the IRONMAN Foundation's fundraising team. TEAM IMF is a network of IRONMAN athletes that Race For More and are dedicated to leaving their IRONMAN legacy in race communities long after race day. Through TEAM IMF, athletes have the opportunity to fundraise to support the IRONMAN Foundation's mission while racing an IRONMAN event of their choice at no additional cost. Funds directly benefit those communities where IRONMAN events are held by providing charitable support to a variety of local nonprofit organizations that provide support to their local community
IRONMAN Foundation athletes receive special benefits, including a complimentary IRONMAN or IRONMAN 70.3 triathlon entry, TEAM IMF race kit, invitations to exclusive in-person and virtual events, access to a network of other IRONMAN Foundation Athletes, and more.
**To sign-up, go to the Select your TEAM IMF race section below and click on the event you would like to race with TEAM IMF.  Then complete the sign-up process to accept the TEAM IMF terms & conditions and create your fundraising page to guarantee your race entry!**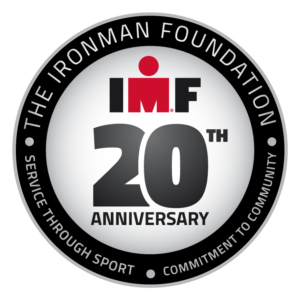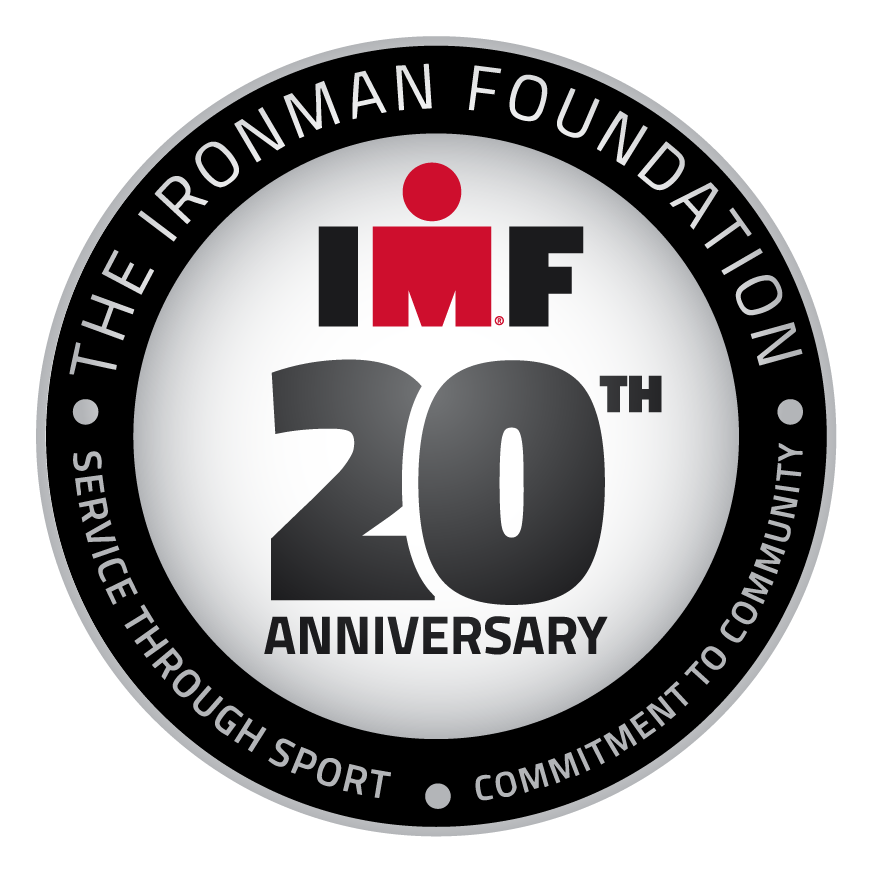 20th Anniversary Celebration
The IRONMAN Foundation is excited to celebrate 20 years of charitable giveback and positive impact on IRONMAN race communities worldwide. As we celebrate our 20th anniversary, we are focusing on the pillar principle of the Hawaiian culture, Laulima, meaning "meaning hands working together". It has taken MANY hands working together over the last 20 years to get to where we are today, and it will take MANY more hands coming together to get us where we want to be.
Since 2003, more than $55,000,000 has been provided through charitable giveback programs to more than 10,00 local, regional, national, and global nonprofit initiatives. We are constantly referring to "tangible impact" because the dollars you raise through your TEAM IMF fundraising journey have a real and lasting impact long after your race day. We could not do the work we do without athletes like you.
In 2023, the IRONMAN Foundation will distribute nearly $2 million across 75 race communities worldwide; and we need your help!
This year, our goal is to have more than 400 athletes race with TEAM IMF and raise more than $1.2 million to support of our race communities. Compete to be a TEAM IMF race and overall Top Fundraiser and stay connected for additional challenges and prizes throughout the year. Join our 'Ohana and let's see what we can accomplish with you by our side.
Are you ready to Race For More?
Are you Ready to RACE FOR MORE?
The IRONMAN Foundation
3407 W Dr. Martin Luther King Jr. Blvd
Suite 100
Tampa FL, 33607