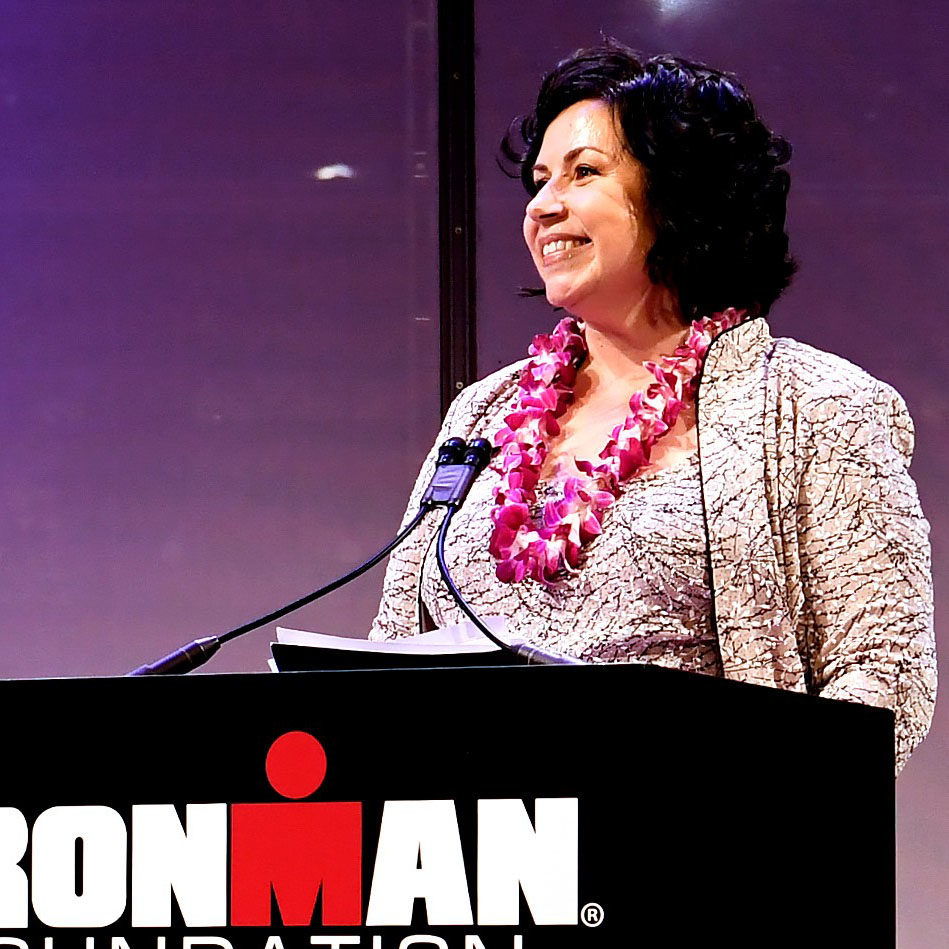 Sarah Hartmann
A marathoner and triathlete, Sarah is a certified USAT race director with 25 years of professional nonprofit, sports, marketing, technology, sales, performance and operations experience.
She was recently elected to the Board of Directors of Triathlon Business International. She is also the co-founder and former President of Race2Rebuild, a nonprofit endurance racing program founded by athletes to rebuild communities and bring families home after natural disasters, now headquartered in Washington DC as the official endurance sports program of Rebuilding Together and their 145 affiliates nationwide. Before she fell in love with endurance sports and creating change through sport, Sarah received her MFA in Theatre from the University of Delaware, acted on stages and in front of cameras in New York, Chicago and Los Angeles, and taught acting and speech at the NY Conservatory of Dramatic Arts, Roosevelt University in Chicago and University of Colorado/Boulder. Sarah is honored to work with the extraordinary partner organizations and causes of the IRONMAN Foundation and Rock 'n' Roll Marathon Series to help create positive, tangible impact in both our IRONMAN and Rock 'n' Roll race communities through all our programming, including TEAM IMF, IMF in Service, Women For Tri and Rock This Town.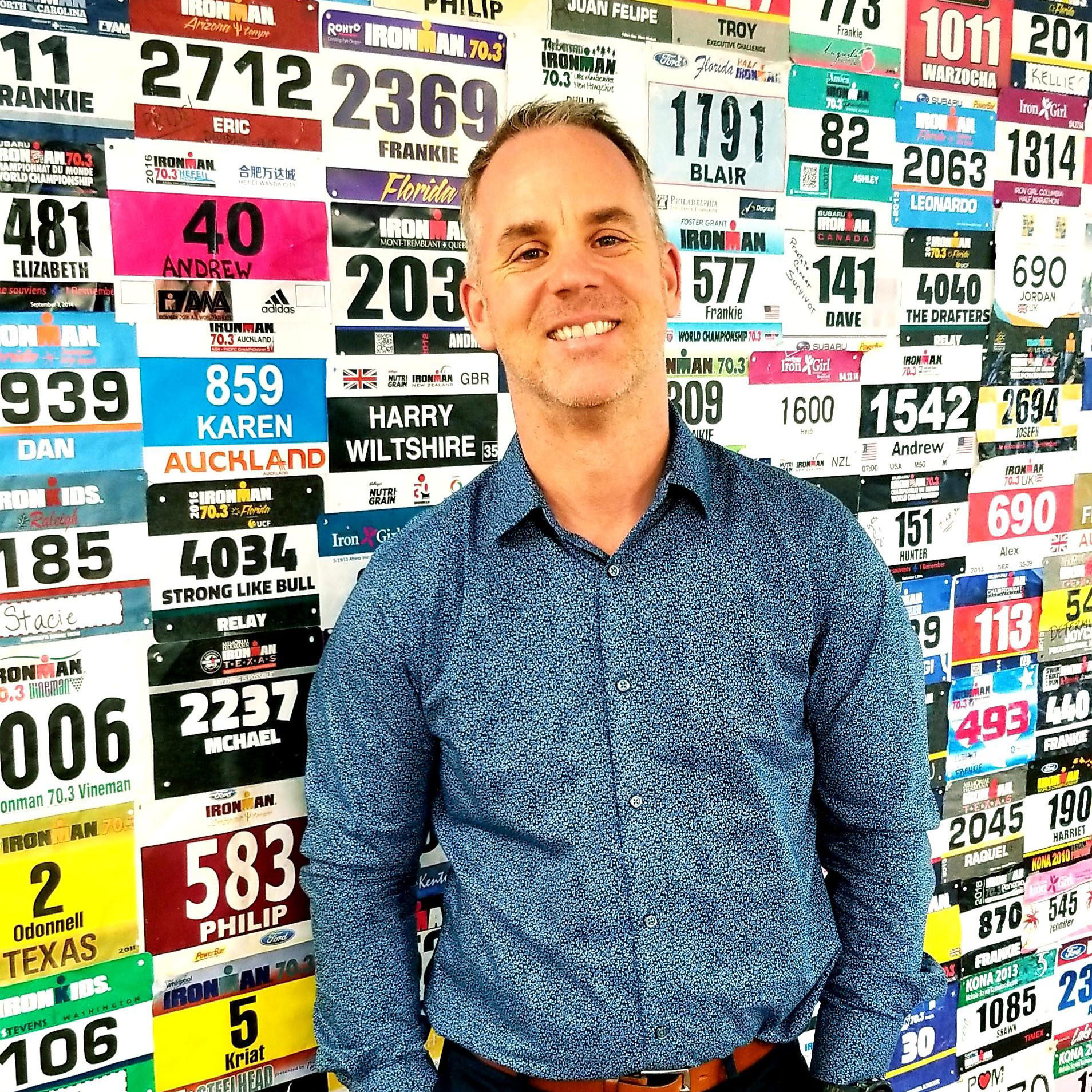 Brent Hawley
Director of Development and Marketing
Brent comes to the IRONMAN Foundation by way of Kona, Hawaii. With a business background and an entrepreneurial spirit, Brent has close to 20 years of business development, marketing, and event planning experience.
In addition, Brent served as a top Radio Morning Show host for 15 years in Thunder Bay, Ontario, Canada. 
 Brent has a love for giving back to communities, most notably through the Canadian Diabetes Association (CDA) and Team Diabetes. Brent worked closely with the organization for over 10 years travelling the world to run marathons in places such as Rome, Honolulu, Iceland, Edinburgh, Peru and Antarctica raising money and awareness for the CDA. In 2014 Brent was honored to receive the Volunteer Appreciation of the Year Award from Team Diabetes. 
 Brent completed his first IRONMAN in 2011 in South Africa and has continued to race in places like Austria, Switzerland, Italy, Australia and in Kona at the IRONMAN World Championship. He is incredibly thankful for the opportunities that sport has provided him, especially those aligned with his true passion for giving back and supporting social programs and awareness. He looks to encourage the involvement of athletes around the world to not only participate, but to also RACE FOR MORE, through programs such as TEAM IMF, the IMF Ambassador Team, Community Fund Entries and Rock This Town with the Rock 'n' Roll Marathon Series to give back to local race communities.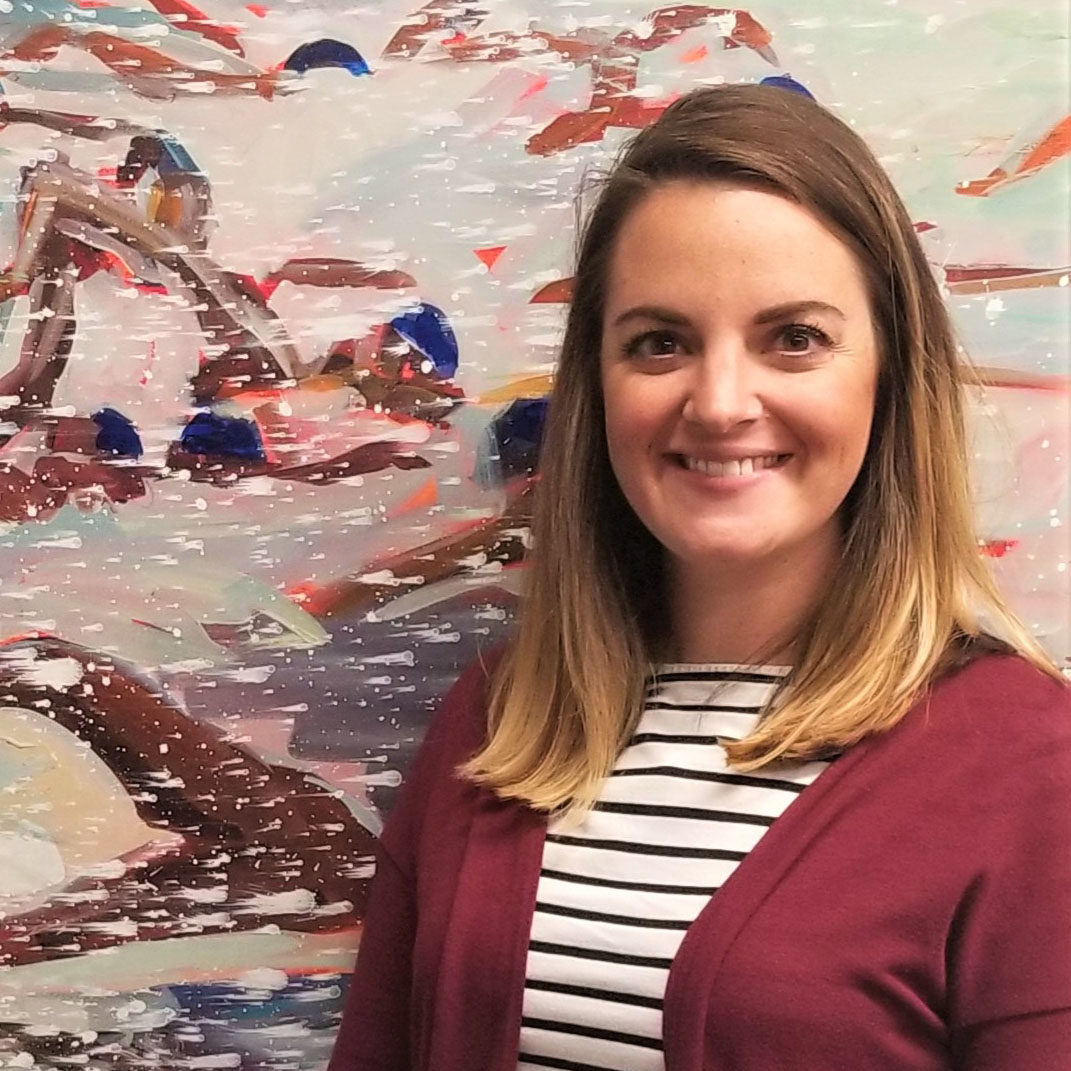 Michael Lynn Sills
Community Relations Manager
Joining IRONMAN in 2009, Michael Lynn spent 9 years working on and, eventually overseeing, the Athlete and Information Services team for North America. In May 2018, she graciously accepted the opportunity to become the Community Relations Manager for the IRONMAN Foundation.
Having spent several years working with our race communities on the Athlete and Information side, she takes great pride in being able to continue to cultivate those relationships in a different manner by leaving the IRONMAN Foundation legacy behind through grant funding and service projects. With the 2018 race season under her belt, Michael Lynn is looking forward to the giveback and support the IRONMAN Foundation will be providing to our various race communities in 2019 – especially as this impact extends to the Rock 'n' Roll Marathon Series. Prior to joining IRONMAN, Michael Lynn earned her B.A. from the University of Tampa and has called Tampa her home since 2004; however, she will always be a Pennsylvanian at heart. Michael Lynn completed her first half-marathon in over 3 years in September 2018 and is looking forward to tackling another event in the Rock 'n' Roll Marathon series in 2019! When she is not on the road traveling for various events, Michael Lynn enjoys spending time with her husband, AJ, and their 2-year-old son, Callaway.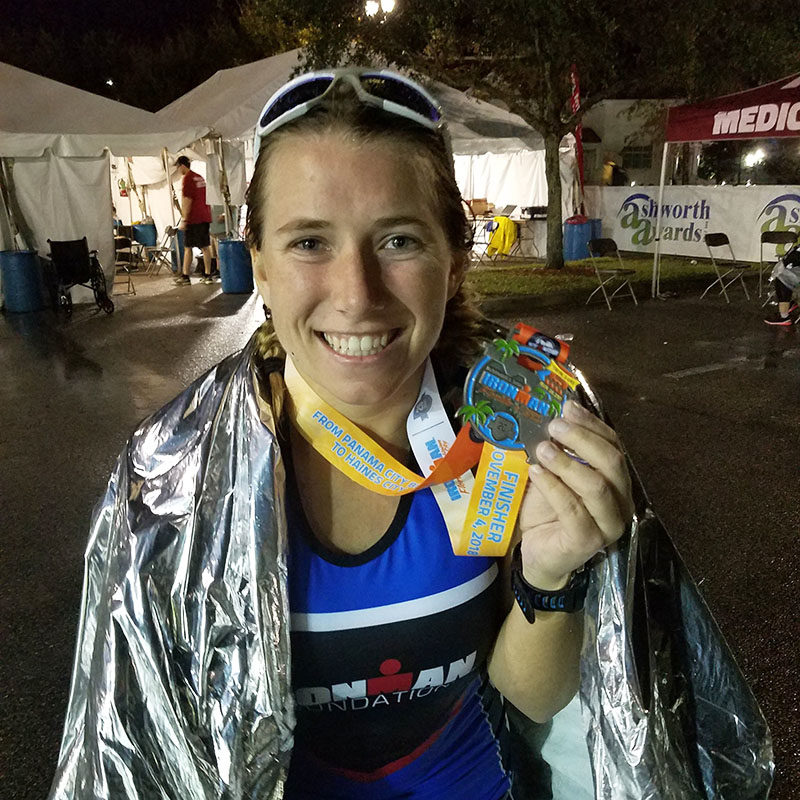 Sawyer Lay
Sawyer joins the IRONMAN Foundation as the Program Coordinator. She graduated from Florida Gulf Coast University with a Bachelor's degree in Communication and a concentration in Public Relations.
During her college years at Florida Gulf Coast, she interned with the Athletics Marketing department helping with game day execution. Sawyer also interned with IRONMAN's Public Relations department during the summer of 2017. As the Program Coordinator and as an IRONMAN athlete herself, she is excited for the opportunity to be involved with TEAM IMF athletes and the multiple programs through the IRONMAN Foundation and Rock 'n' Roll Marathon Series.  Sawyer has always had a love of sport, but it wasn't until tearing her ACL twice playing basketball, she found her passion for triathlons. Sawyer has competed in multiple IRONMAN 70.3's and two IRONMAN events. After qualifying in 2018 at IRONMAN 70.3 Augusta, she will be competing at the IRONMAN 70.3 World Championship in France later this year.