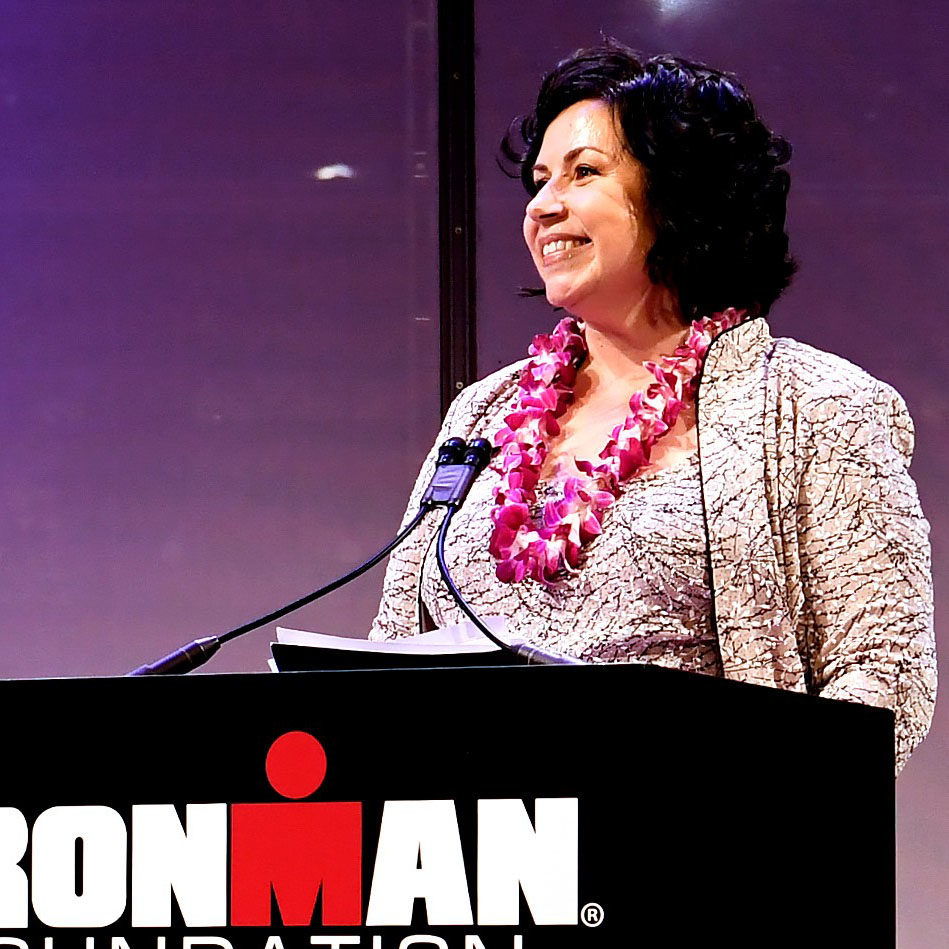 Sarah Hartmann
A marathoner and triathlete, Sarah is a certified USAT race director with 25 years of professional nonprofit, sports, marketing, technology, sales, performance and operations experience.
She is also the co-founder and former President of Race2Rebuild, a nonprofit endurance racing program founded by athletes to rebuild communities and bring families home after natural disasters, now headquartered in Washington DC as the official endurance sports program of Rebuilding Together and their 145 affiliates nationwide. Before she fell in love with endurance sports and creating change through sport, Sarah received her MFA in Theatre from the University of Delaware, acted on stages and in front of cameras in New York, Chicago and Los Angeles, and taught acting and speech at the NY Conservatory of Dramatic Arts, Roosevelt University in Chicago and University of Colorado/Boulder. Sarah is honored to work with the extraordinary partner organizations and causes of the IRONMAN Foundation and Rock 'n' Roll Marathon Series to help create positive, tangible impact in our event communities communities through all our programming, including TEAM IMF, IMF in Service, Women For Tri, IRONAID and Rock This Town.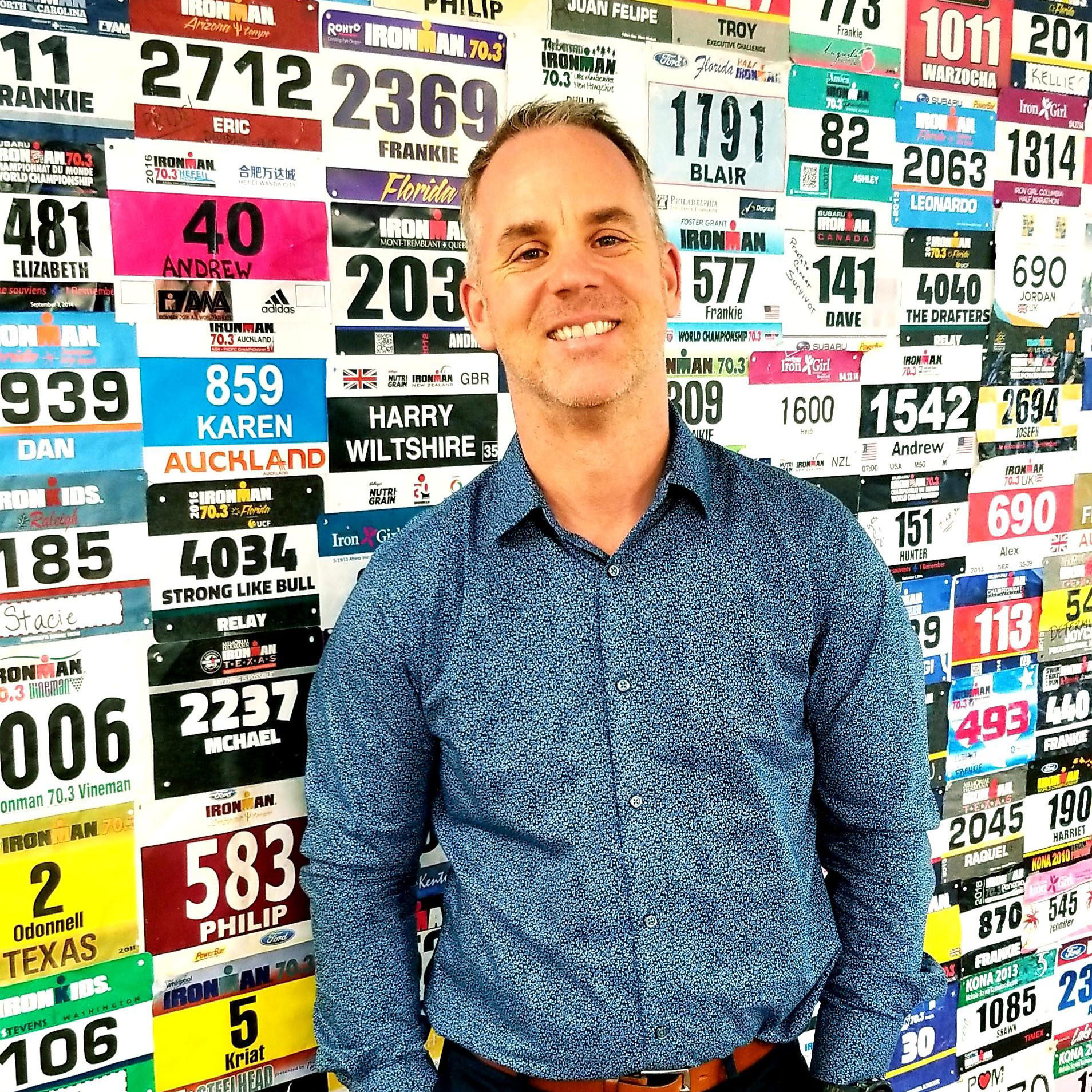 Brent Hawley
Brent comes to the IRONMAN Foundation by way of Kona, Hawaii. With a business background and an entrepreneurial spirit, Brent has close to 20 years of business development, marketing, and event planning experience.
In addition, Brent served as a top Radio Morning Show host for 15 years in Thunder Bay, Ontario, Canada. 
 Brent has a love for giving back to communities, most notably through the Canadian Diabetes Association (CDA) and Team Diabetes. Brent worked closely with the organization for over 10 years travelling the world to run marathons in places such as Rome, Honolulu, Iceland, Edinburgh, Peru and Antarctica raising money and awareness for the CDA. In 2014 Brent was honored to receive the Volunteer Appreciation of the Year Award from Team Diabetes. 
 Brent completed his first IRONMAN in 2011 in South Africa and has continued to race in places like Austria, Switzerland, Italy, Australia and in Kona at the IRONMAN World Championship. He is incredibly thankful for the opportunities that sport has provided him, especially those aligned with his true passion for giving back and supporting social programs and awareness. He looks to encourage the involvement of athletes around the world to not only participate, but to also RACE FOR MORE, through programs such as TEAM IMF, the IMF Ambassador Team, Community Fund Entries and Rock This Town with the Rock 'n' Roll Marathon Series to give back to local race communities.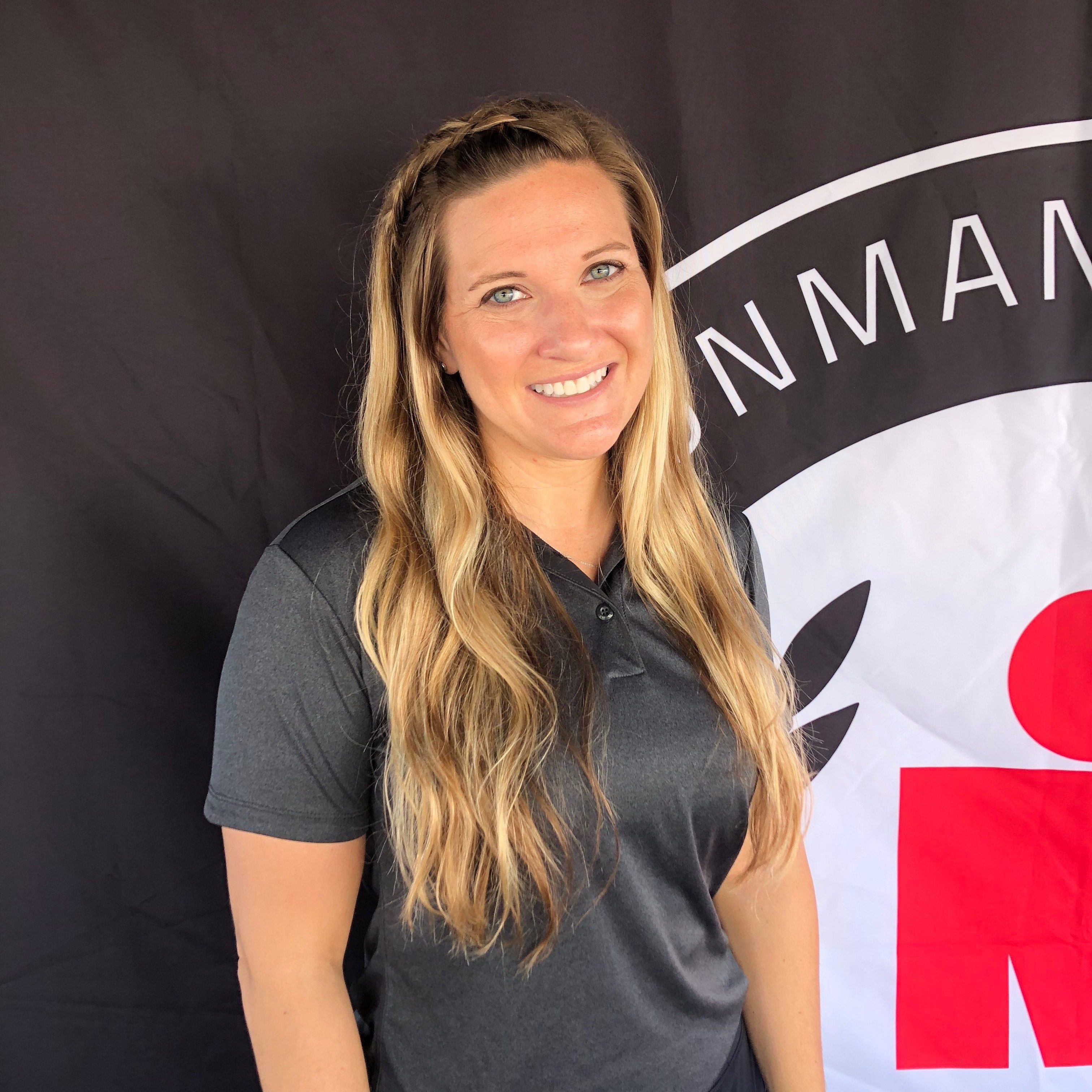 Kaitlin Brunner
Community Relations Manager
Kaitlin joins the IRONMAN Foundation with over 12 years of not-for-profit experience in development, partnerships, marketing and event planning.
Upon learning that Sports Community Relations was a career field in her PR 101 class at Syracuse University, she knew it was the career for her. 
With a passion for making a difference for others since a young age, Kaitlin has volunteered her time to further the mission of numerous organizations including MADD, The Miracle League, Kelly for Kids Foundation, and the Hunter's Hope Foundation.
She is excited to be a part of the IRONMAN Foundation and be a part of giving back to the many IRONMAN and Rock n' Roll race communities throughout the world.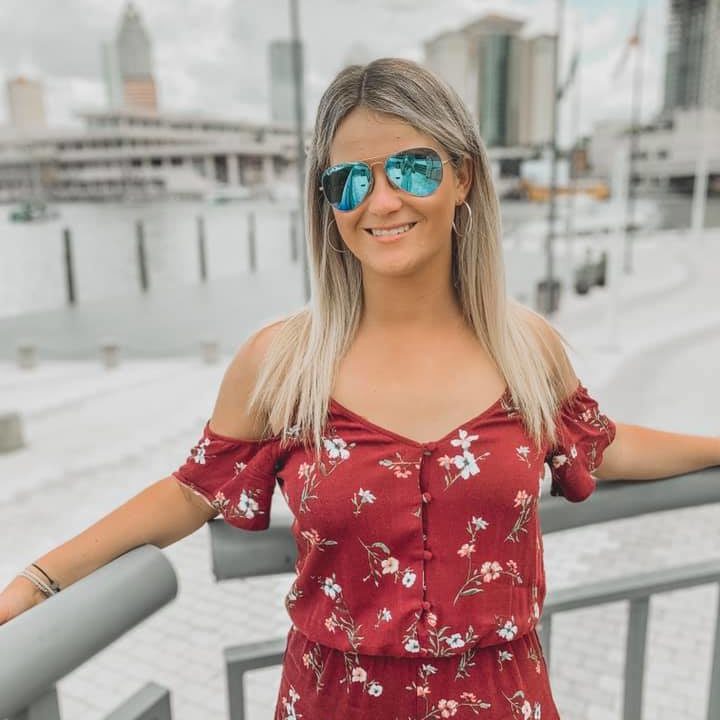 Dana Labozzetta
Community Relations Coordinator
Dana Labozzetta graduated with her Bachelor's degree in Communications at the University of Central Florida. Growing up, her life consisted of playing and watching sports. With a dad who played in the Minor Leagues, sporting events were always on her radar.
During Dana's time at the University of Central Florida, she joined a sorority, Kappa Alpha Theta, of which she served as the co-captain for their Intramural Sports team. She always knew that she could see herself working in the sports industry. After college, Dana began working with the Tampa Bay Buccaneers as a Street Team Member and essentially worked her way up as their Community Relations Coordinator Intern. She is passionate about supporting the community and making an influential impact. With previous experience working with non-profits, Dana has the knowledge to make a difference. She is super excited to be the Community Relations Coordinator for the IRONMAN Foundation and see all the amazing accomplishments the organization contributes to.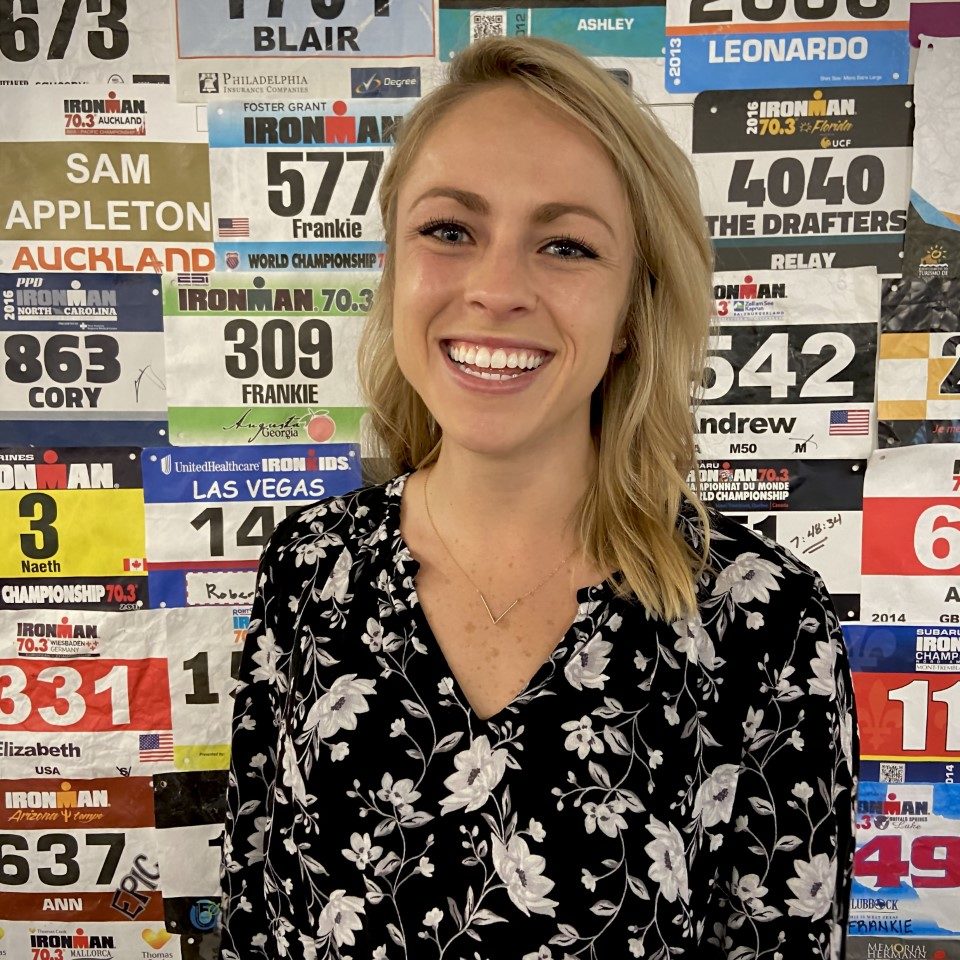 Ragan Duax
Athlete Programs Coordinator
Ragan joins the IRONMAN Foundation with a deep passion for serving the community through sport and five years of community relations experience in the AHL, NHL and MLS.
She began her professional career in ticket sales and quickly realized community relations and development was the path she wanted to take. Her positions with Iowa and Minnesota professional sports teams gave her the opportunity to connect with local and national nonprofits, which is where her passion for giveback developed. 
Sports have always been a big part of her life. She captained her track and field team in college and, while her sprinting career is over, she's now an avid runner and plans to finish her first Abbott World Marathon Major in the coming year. Ragan is excited to surround herself with strong, dedicated IRONMAN athletes who are passionate about creating positive change in our race communities.