Your Journey Your Cause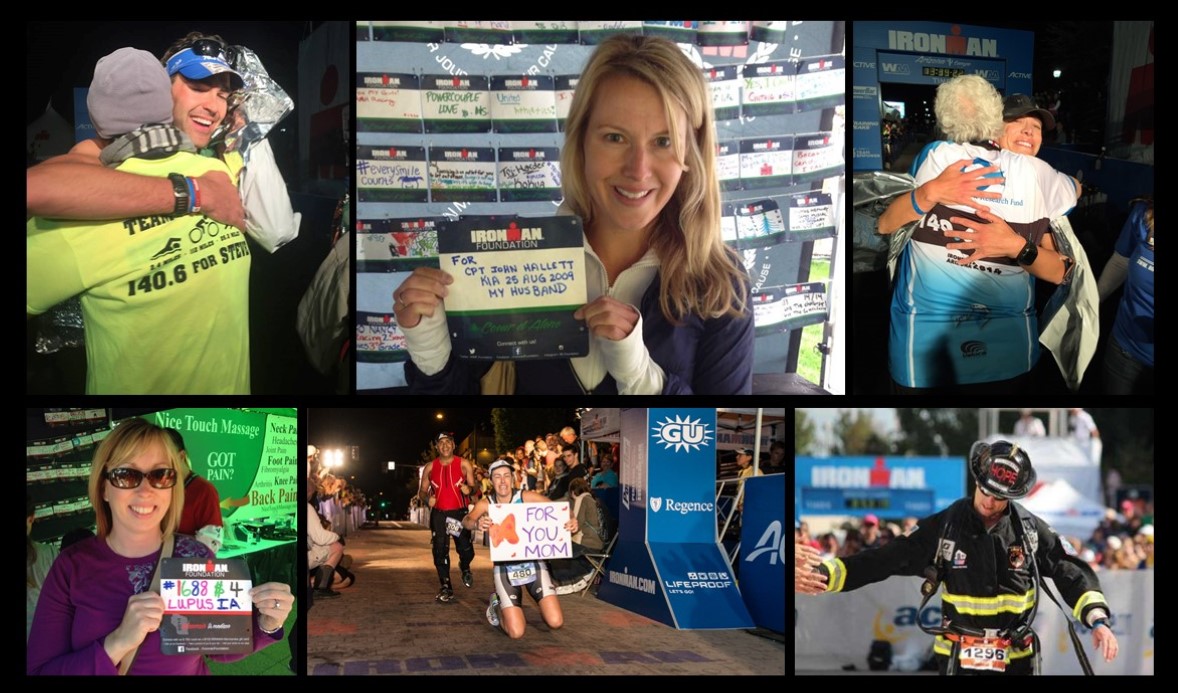 Are you currently registered for an IRONMAN race?
Are you ready to make your race more meaningful?
Then The IRONMAN Foundation's Your Journey, Your Cause fundraising program is for you!
Each year, more than 86,000 athletes compete in IRONMAN events throughout North America and many are racing as a result of being touched by something bigger than themselves.
Whether it is a battle with cancer, the loss of a loved one, or surviving a tragedy such as 9/11, IRONMAN athletes are racing to prove that ANYTHING IS POSSIBLE. Through the Your Journey, Your Cause Fundraising Program, the IRONMAN Foundation provides registered athletes with the opportunity to transform their IRONMAN journey from a selfish sport to a selfless endeavor.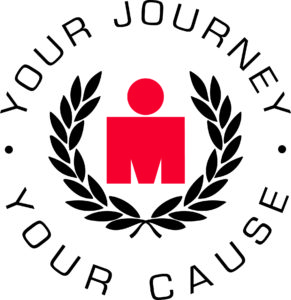 Becoming a YJYC Athlete is Simple: 
Register for an IRONMAN Event.
Click on the link below to access and set up your fundraising page.
Add pictures and tell the story of why you're so passionate about the charity you chose.
Share your story with everyone!

FAQ
How does the YJYC program actually work?
Registered IRONMAN and IRONMAN 70.3 athletes are invited to participate in this program. Once registered for your race, you can select a U.S. registered non-profit beneficiary of their choice and fundraise through The IRONMAN Foundation to support their mission.
What is the cost to participate in this program?
There is a $25 fee to participate in this program, payable at the time of registration, and is retained by The IRONNMAN Foundation to support administrative efforts. This registration fee is 100% tax deductible but is maintained by The IRONMAN Foundation and does not go towards your overall fundraising effort.
Is there a required amount that must be raised?
There is no minimum fundraising requirement. The Your Journey, Your Cause program was developed to help you support a cause you are passionate about.
Is there a deadline to register for this program?
There is no deadline to join the Your Journey, Your Cause fundraising program.
Who am I fundraising for?
You are fundraising for your chosen beneficiary through The IRONMAN Foundation, a registered 501(c)(3) nonprofit organization. Your chosen beneficiary MUST be a U.S. registered non-profit.
What are the requirements for selecting a beneficiary?
Your selected beneficiary must be a U.S. registered 501(c)(3) nonprofit organization. You will need to provide a copy of their nonprofit status and contact information to The IRONMAN Foundation before disbursement can be made. Benefactors who are individuals or other crowdfunding pages are not eligible. Your nonprofit must have a Tax ID number recognized by the IRS.
Why is my international charity not eligible?
International charities are not recognized as 501(c)(3) nonprofits by the IRS, therefore we are not able to make international contributions.
Can I fundraise for The IRONMAN Foundation?
Yes! We encourage you to choose The IRONMAN Foundation as your chosen beneficiary. Fundraising for The IRONMAN Foundation provides charitable support to a variety of local nonprofit organizations in our race communities that recognize citizens in need and provide support to the local community. If you'd like to #RACEFORMORE – check out our TEAM IMF HERE!
When will the proceeds of my fundraising be sent to my beneficiary?
We keep your fundraising page open an additional 30 days after your IRONMAN event. After the 30 days, it takes approximately 60 days for processing and payment. All payments will be made within 90 days of your IRONMAN event.
Are donations tax deductible?
Yes! All donations received are 100% tax deductible. The donor will receive a confirmation of their tax deductible donation via email immediately after their donation has been made online. If a donor sends in a check, The IRONMAN Foundation will provide a mailed hard-copy receipt on a quarterly basis and no later than January 31st of the following year.
Are donations from my non-US donor's tax deductible?
Donors should always check with their tax advisor to make sure that their contribution is tax deductible according to their country's tax regulations.
Do I have to use The IRONMAN Foundation's fundraising platform?
Yes. You must use our fundraising platform to collect your funds. We work with CrowdRise to provide the fundraising websites that are administered by Network for Good and The IRONMAN Foundation.
What fees are assessed?
The total processing fee is 8% (including credit card processing fees, platform, and administrative costs). Your chosen organization will receive 92% of the funds raised over the $25 registration fee through the Your Journey, Your Cause program.
Will I be informed that my donation has been made to my chosen organization?
You and your organization will receive a letter from The IRONMAN Foundation that acknowledges that your donations have been processed and sent to your beneficiary.
Can I choose to fundraise for more than one organization?
No. You may only support one organization per fundraising page.  
How will you know where to send my donations?
A representative from The IRONMAN Foundation will verify with you where the donation is to be sent. If we do not receive correspondence or confirmation from you by the 90 day post-race deadline, we will make every effort to locate your chosen charity from the information you provided when you joined the Your Journey, Your Cause Program. If your chosen charity cannot be located OR it has closed, the IRONMAN Foundation reserves the right to allocate your donation for our Community Fund that supports grant funding initiatives within our IRONMAN race communities.
How do I register for The Your Journey, Your Cause program?
Why do I need to create a Fundraising Website?
Creating a personal page allows you to personalize the fundraising journey and to tell your story. This gives you the ability to share photos, personal experiences, and connections to your chosen charity that gets your network excited to donate. Once your fundraising page is set up, you can make edits and update your account as often as you like by logging into your CrowdRise account.
Does that mean donating online is secure?
Yes. CrowdRise, Network for Good, and The IRONMAN Foundation has made every effort to protect your information. We use industry standard SSL encryption techniques to make sure that your credit card information, passwords, and personal information travel securely over the internet. We have also installed an encryption engine on our database server so that your data is stored securely.
What if someone wants to donate using a check?
In order for your donations to reflect on your fundraising website, any offline donations must be made out to The IRONMAN Foundation.
If you receive an offline donation, please complete this form and send it in with your payment to:
The IRONMAN Foundation
2701 North Rocky Point Drive
Suite 1250
Tampa, FL 33607
If you receive a check made out to your chosen beneficiary (instead of The IRONMAN Foundation), you need to forward it to their donation collection address. We cannot deposit any offline donation made out to another nonprofit group. 
How can I see who has donated to me?
Log-In to your CrowdRise account and you can view all donors and the amounts they donated.
All of my donors are not showing up on the scroll mechanism. Why?
As our donors make a contribution, they have the option of whether or not they want to appear in the recognition scroll. They may have chosen not to show up on the scroll.
Who is CrowdRise?
CrowdRise is a fundraising site dedicated to the idea that raising money for charity and giving back has to be fun. CrowdRise's custom built platform and 'game theory' have proven to be a huge asset to fundraisers, charities, and events in managing and assisting everybody's efforts to raise the most money for charity and share their philanthropic stories in a more personal, compelling way. And, it couldn't be easier to get the word out and turn friends into a network of donors for any cause.
Will CrowdRise, Network for Good, or The IRONMAN Foundation put my name on various mailing lists?
We collect and maintain only personal information that is voluntarily submitted to us. We will only share personal information with a third party if, and when, the individual submitting this information has permitted us to do so or if we are required by law.