2017 IRONMAN CHATTANOOGA | BEHIND THE SCENES
It was another hot and sunny weekend for our TEAM IMF Athletes' who toed the start line for IRONMAN Chattanooga 2017 in hopes of setting new PR's thanks to the generous current of the Tennessee River along the city's famous Riverwalk. Prior to the start line, 9 TEAM IMF teammates came together for our breakfast at The Blue Plate on Saturday morning, where not only did the "Voice of IRONMAN", Mike Reilly made an appearance, but as did one of the IRONMAN Foundation Community Grant recipients "On My Own 2 Feet"—a non-profit whose mission is to channel the commitment and discipline received in training runs to other life activities such as obtaining independence, a job and ultimately housing for the homeless community in Chattanooga. "On My Own 2 Feet" personally thanked our TEAM IMF Athletes for their fundraising efforts and for not only making an impact on their own organization, but for leaving their legacy on the IRONMAN Chattanooga community long after race day regardless of their race results.
Thanks to these athletes and to our IRONMAN Foundation Community Fund athletes, our total give back to the IRONMAN Chattanooga race community was over $126,000.00 for 2017 between all three races—IRONMAN 70.3 Chattanooga, IRONMAN 70.3 Worlds and IRONMAN Chattanooga. Historically, this brings our total give back total up to $351,500.00! The IRONMAN Foundation has spent a lot of time in the IRONMAN Chattanooga race community this year and is thoroughly looking forward the impact we have the honor of leaving in 2018.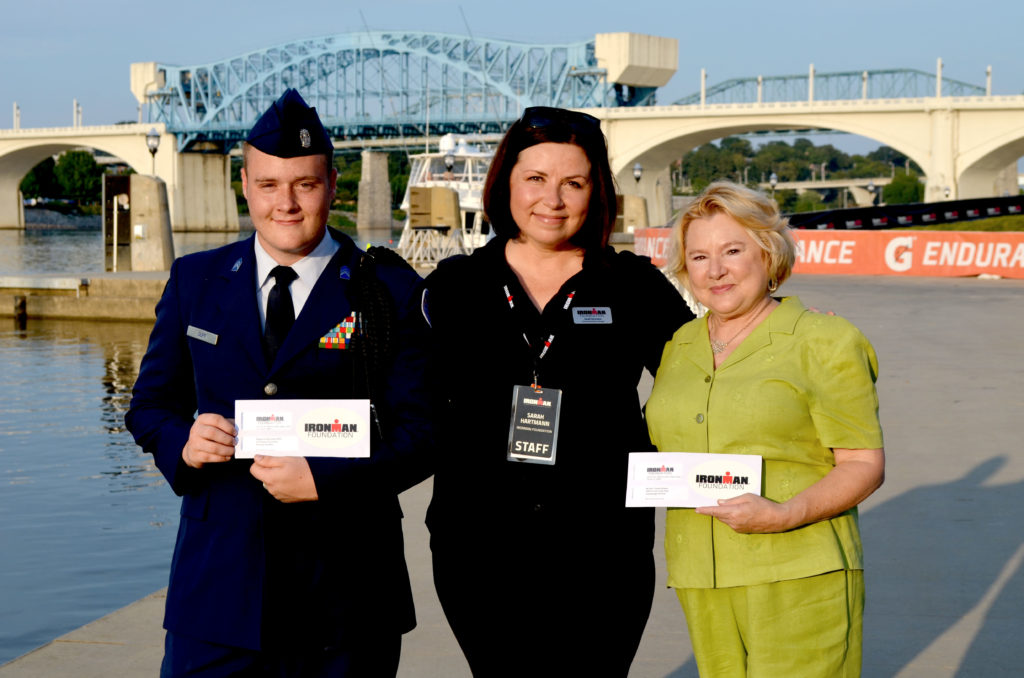 Community Relations Manager, Sarah Hartman, with two of our Community Grant recipients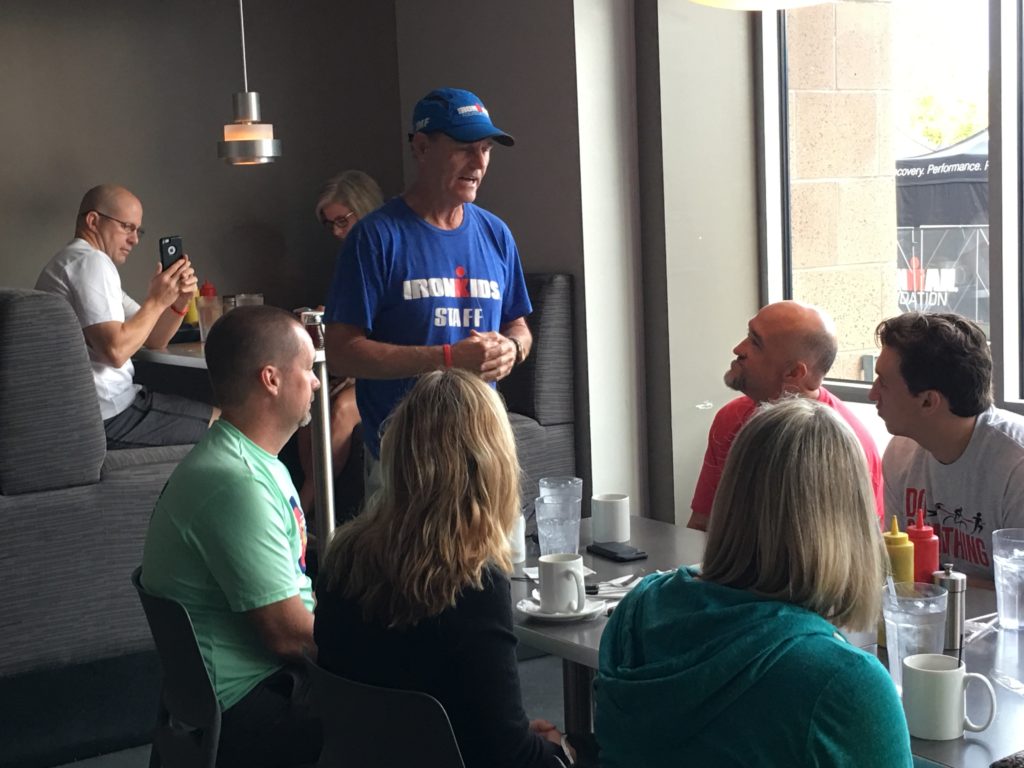 IMF Ambassador Captain and "The Voice of IRONMAN", Mike Reilly, stopped by TEAM IMF's breakfast to share a few words of thanks and encouragement for race day.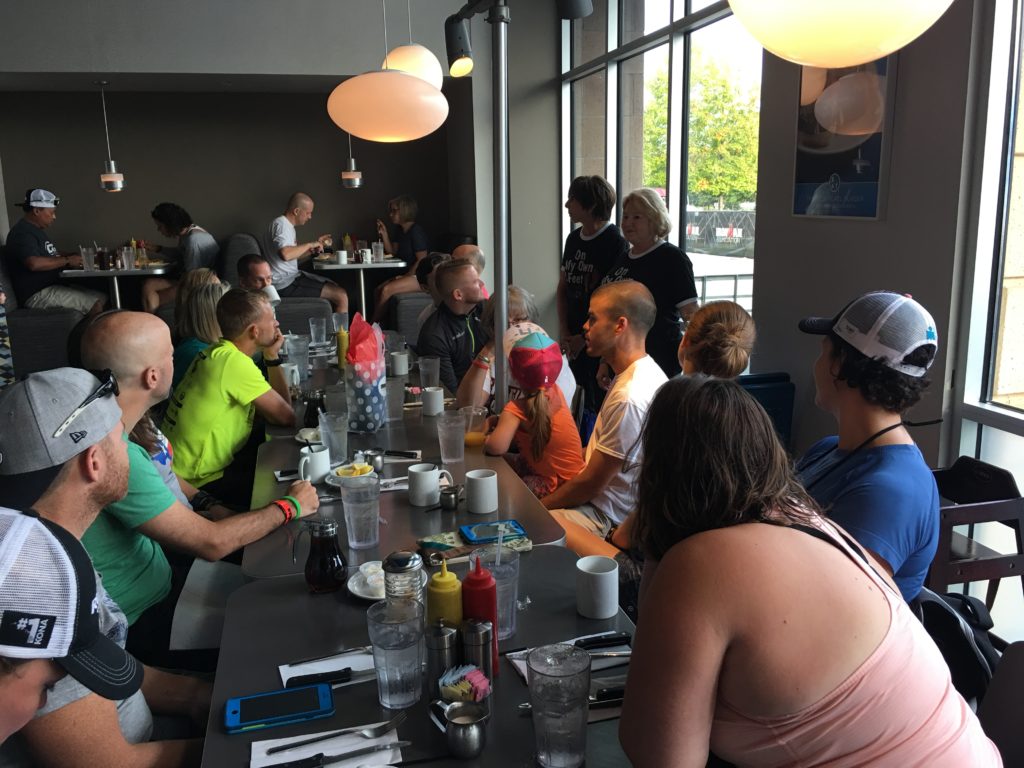 One of our Community Grant recipients, "On My Own 2 Feet," thanked TEAM IMF for their fundraising efforts.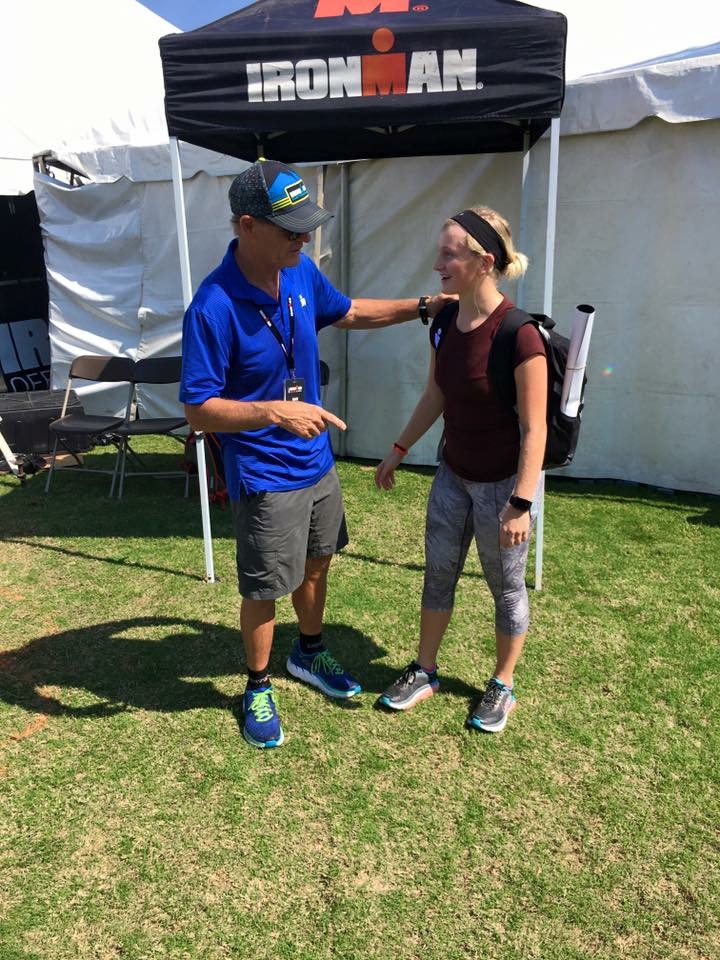 Mike Reilly telling one of our TEAM IMF Athletes, Kalyee Susong, "You WILL cross that finish line this year!"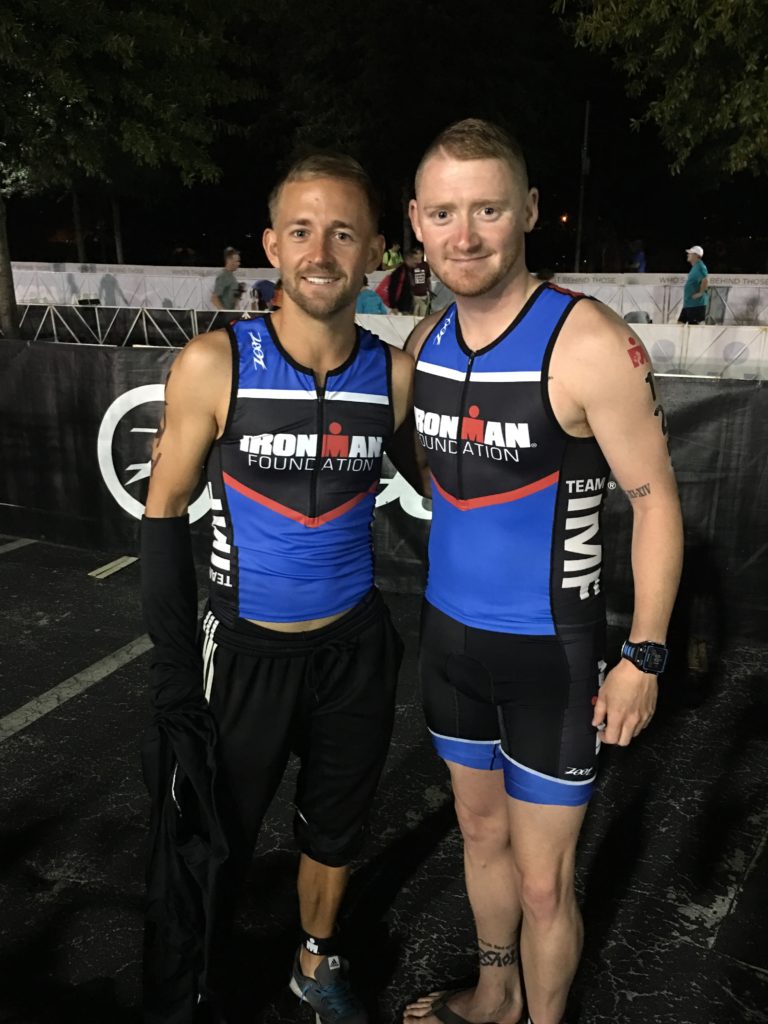 TEAM IMF teammates and best friends, Danny McBride and Colby Childress gearing up for the start of a great race day!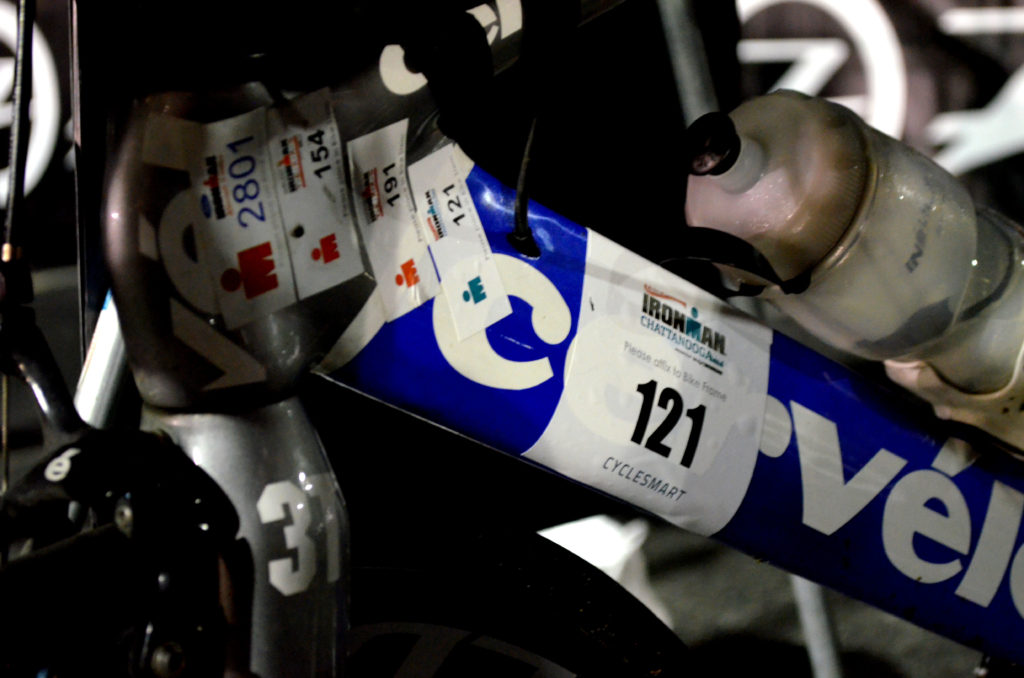 This bike has seen many IRONMAN races!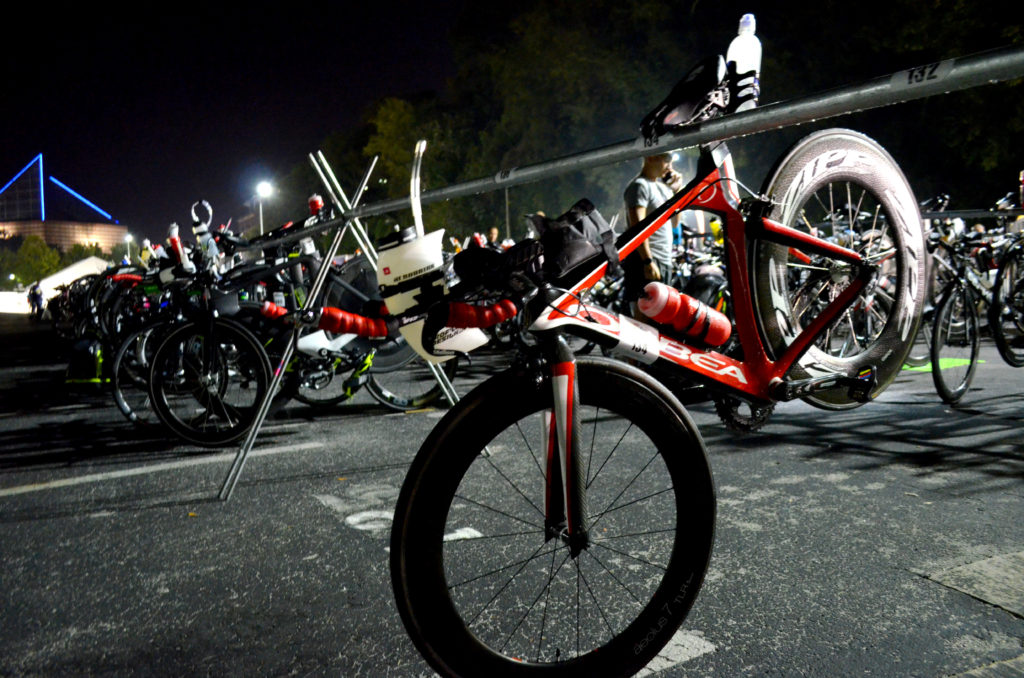 Ready to rock n' roll those rolling hills.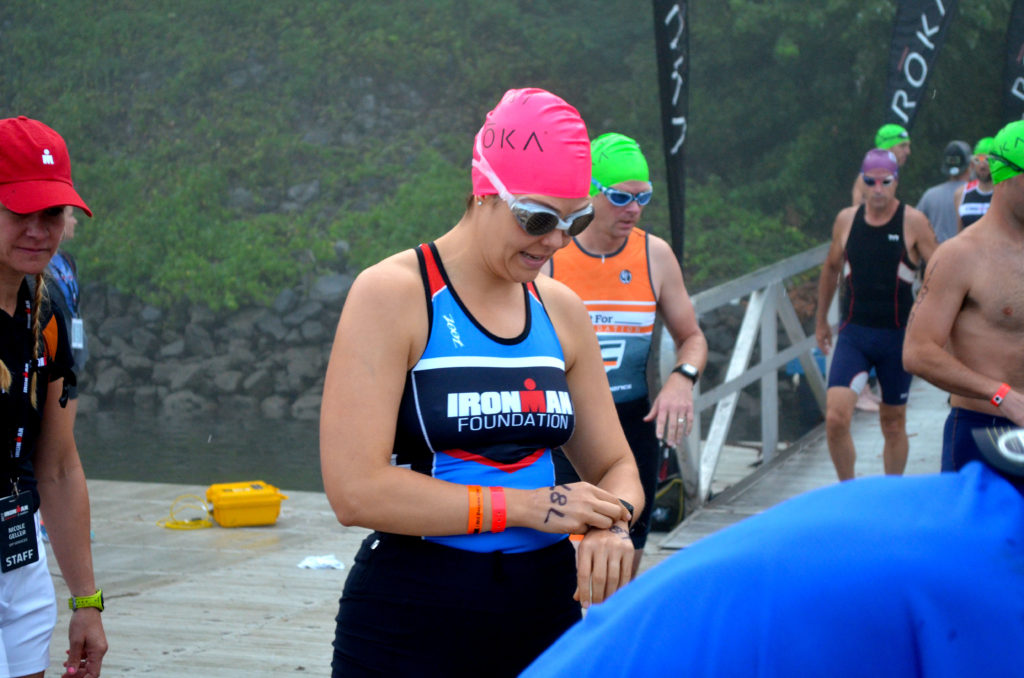 TEAM IMF Athlete, Kate Johnson, making sure her watch is ready to-go prior to jumping in!
Off goes TEAM IMF!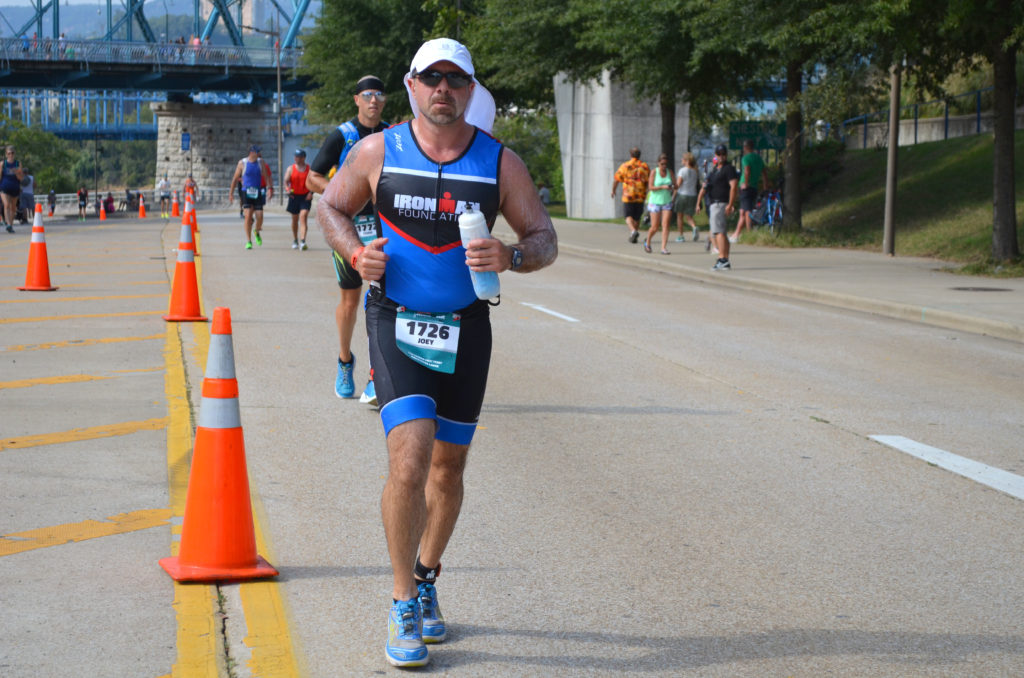 Former TEAM IMF Athletes still love rockin' their team kits!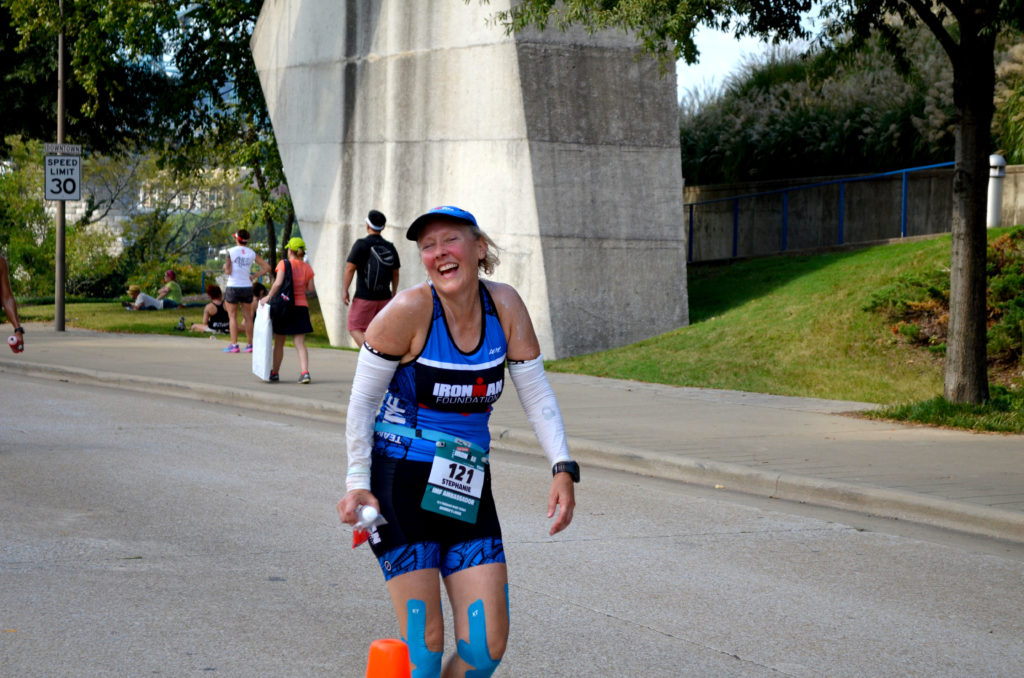 IMF Ambassador, Stephanie Felber, is all about the smiles as she starts her run!
IMF Alum, Alicia Golden ready to tackle her first hill on the run course.
TEAM IMF Athlete, Paul Miller, one of the first from TEAM IMF to cross the IRONMAN finish line! (Image provided by: Tennessee Sports Pic's)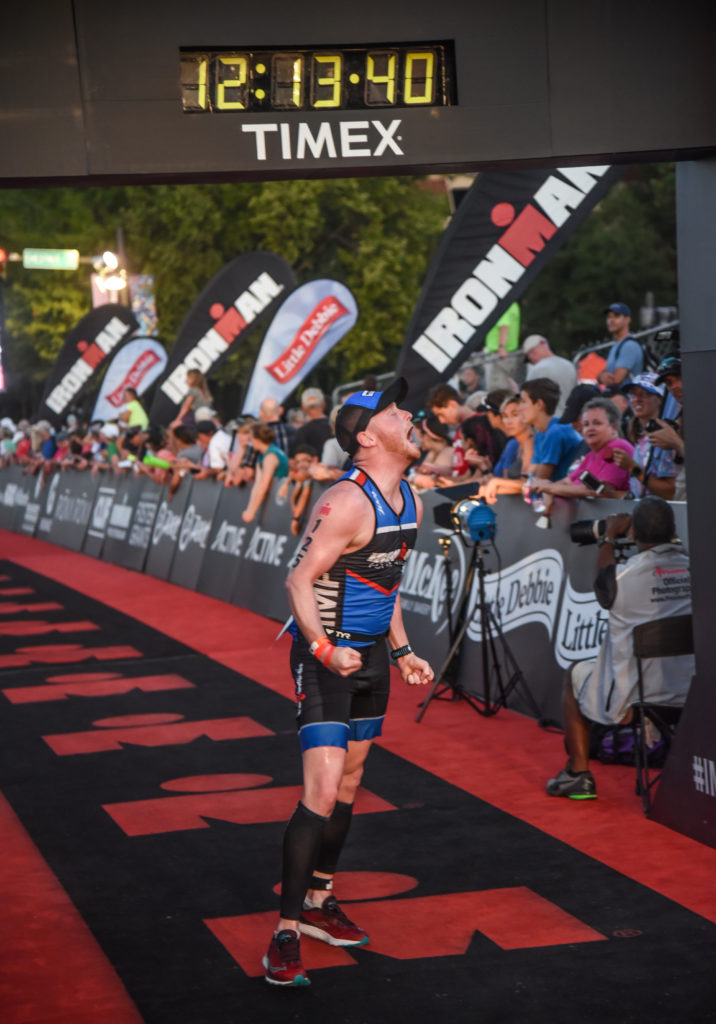 Danny is FIRED UP after crossing the finish line! (Image provided by: Tennessee Sports Pic's)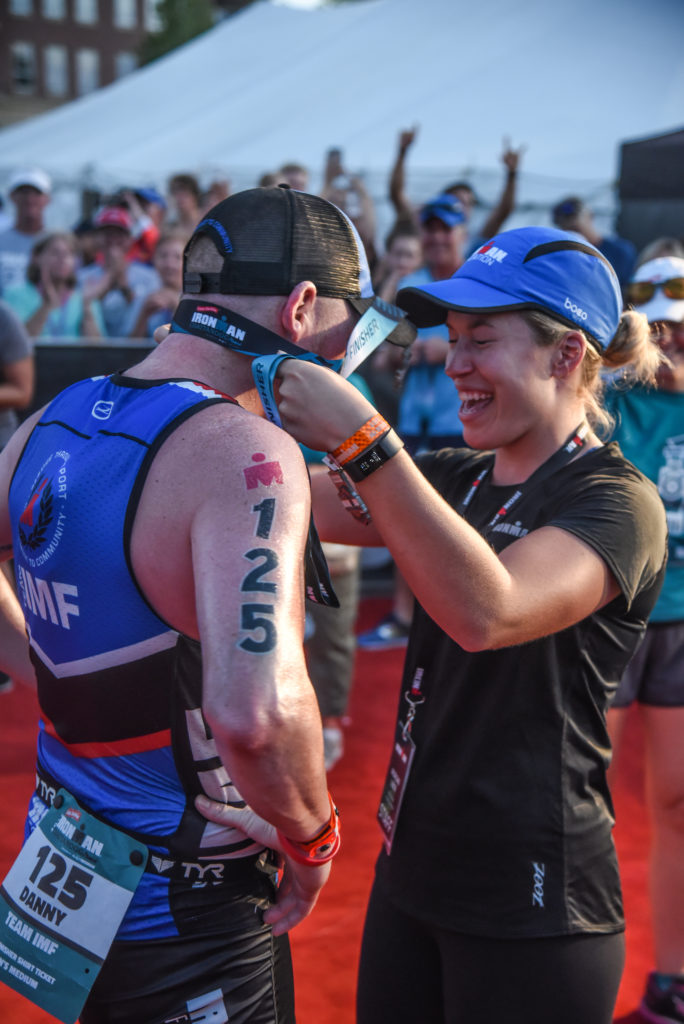 IRONMAN Foundation Program Coordinator, Morgan Liber, medals Danny as he dedicated his race to #RaceForMore (Image provided by: Tennessee Sports Pic's)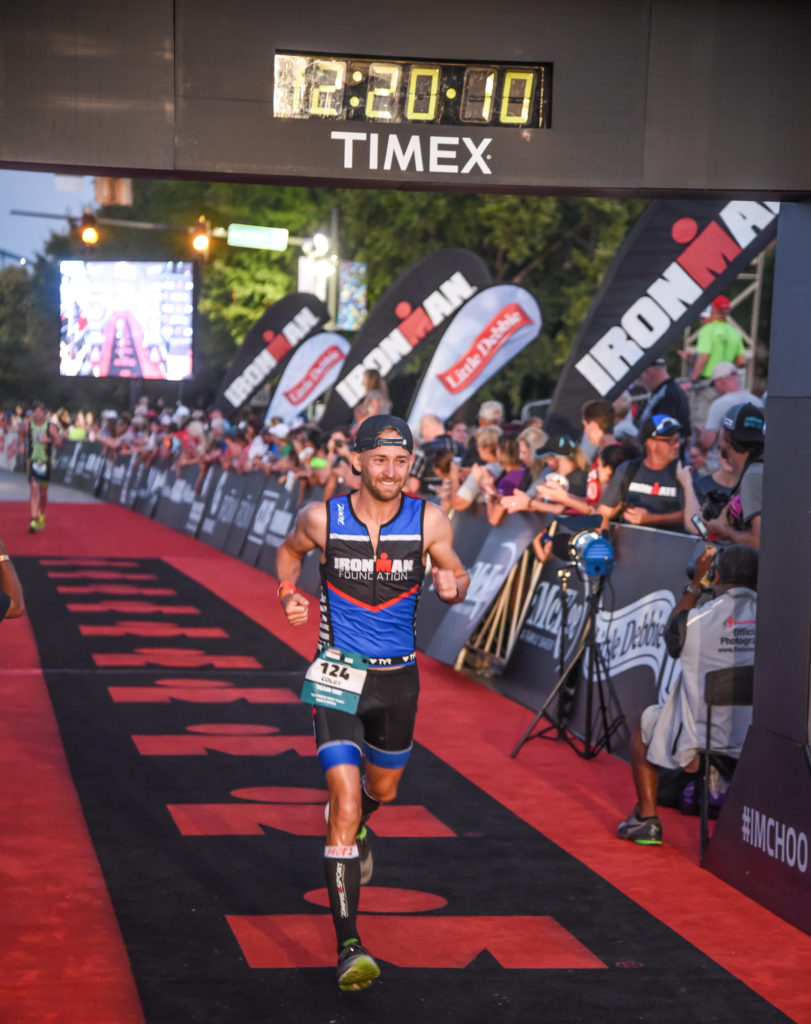 Colby lookin' good striding down that IRONMAN red carpet finish line! (Image provided by: Tennessee Sports Pic's)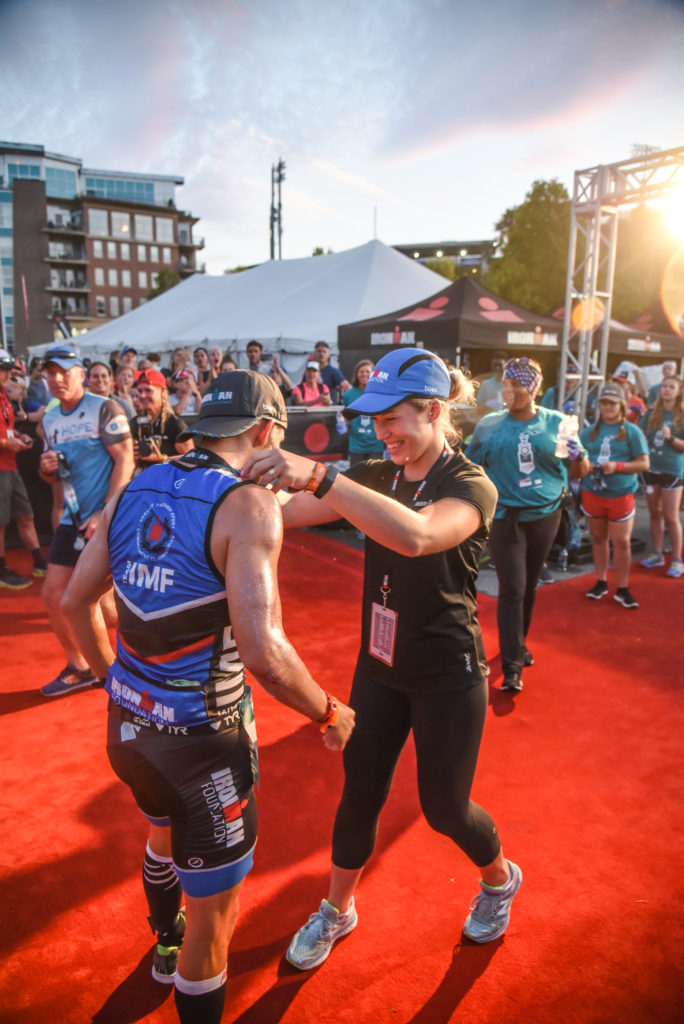 An IRONMAN medal well deserved! (Image provided by: Tennessee Sports Pic's)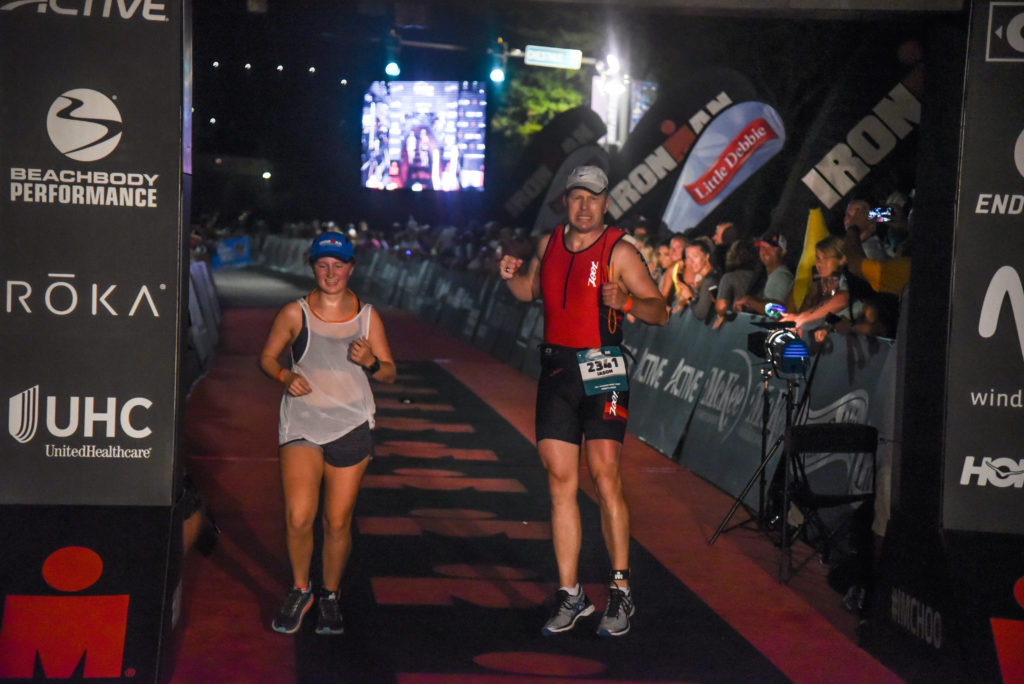 After DNF'ing at last year's IRONMAN Chattanooga race, Kaylee is full of emotions as she cross the finish line this year! (Image provided by: Tennessee Sports Pic's)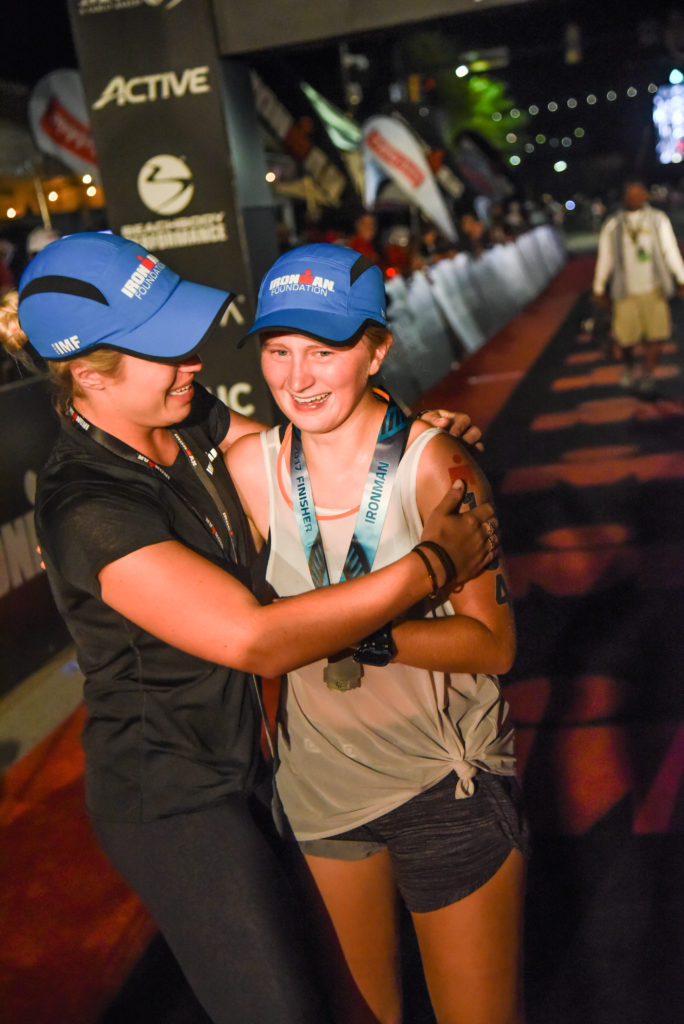 Kaylee and Morgan sharing an emotional and proud moment at the IRONMAN finish line. Thanks for all of our TEAM IMF Athletes for dedicating your race to #RaceForMore! (Image provided by: Tennessee Sports Pic's)