The IRONMAN Foundation Teams Up with Kennedy Law Racing and Kinder's Kids to Ensure Children Impacted by Hurricane Ian Enjoy a Memorable Christmas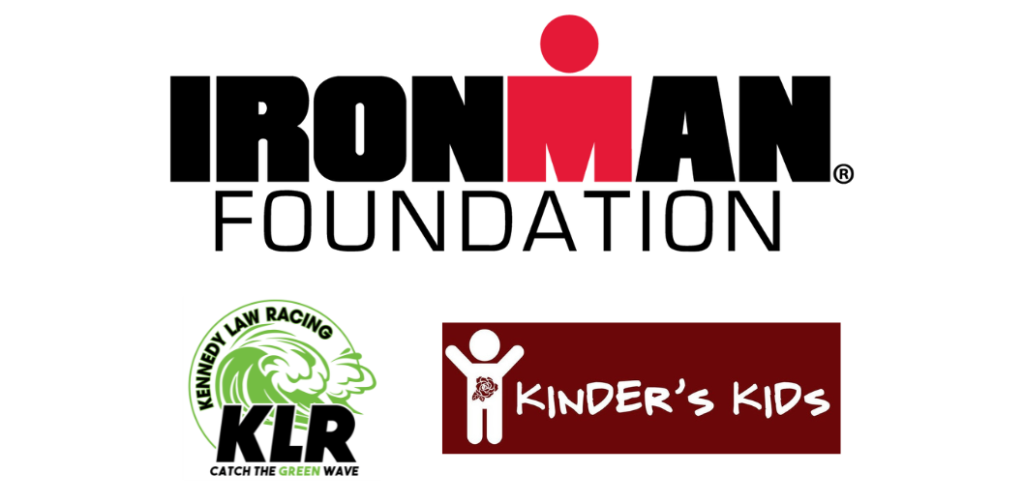 – $20,000 worth of bicycles and toys to be delivered to 4KIDS Southwest Florida by Country Music artist Ryan Kinder and The IRONMAN Foundation staff
TAMPA, Fla. (Dec. 19, 2022) The IRONMAN® Foundation, Kennedy Law Racing, and Kinder's Kids have teamed up to provide children impacted by Hurricane Ian Christmas gifts this holiday. On Saturday, December 17, representatives from The IRONMAN Foundation and Kinder's Kids delivered over $20,000 worth of bicycles and toys to 4KIDS Southwest Florida for children and families in the Ft. Meyers community devastated by Hurricane Ian in September.
"The impact by Hurricane Ian is still being felt by businesses and families, months after the storm made landfall," shared Audra Tassone-Indeck, Executive Director of The IRONMAN Foundation. "We are very thankful for our friends from Kennedy Law Racing and Kinder's Kids for teaming up with us to help bring some joy and comfort to children still recovering this holiday season by gifting them toys."
Included in the delivery to 4KIDS Southwest Florida were 30 bicycles built by members of The IRONMAN Foundation and The IRONMAN Group staff. Supported by a grant from Kennedy Law Racing, staff members spent the afternoon, Thursday, December 15, putting together the 30 bicycles.
"Tom Kennedy and Kennedy Law Racing through their partnership with The IRONMAN Foundation are honored to be donating $10,000 towards bicycles and toys to Southwest Florida 4Kids to aid in providing a Happy Holiday to children in the struggling Fort Myers area following the devastation from Hurricane Ian. Helping the community is a huge facet of Tom and the team and we are grateful for the opportunity to be an integral part of this great opportunity to assist," said Park Alsop, Director of Kennedy Law Racing. 
In addition to the bicycles, 4KIDS Southwest Florida received a variety of toys collected by The IRONMAN Foundation and Kinder's Kids. Founded by country music artist, Ryan Kinder and his wife, Mrs. Tennessee America 2019, Heather Kinder, Kinder's Kids is a Nashville, Tennessee based organization focused on giving children affected by natural disasters a Christmas to remember. Ryan Kinder also serves as a member of The IRONMAN Foundation's Ambassador Team, and recently completed the 2022 VinFast IRONMAN World Championship in Kailua-Kona, Hawai`i in support of The IRONMAN Foundation
"Having the opportunity to bring a community in need some help is a wonderful thing. Even more so when it is in conjunction with the incredible people at The IRONMAN Foundation. Seeing the families and kids' faces when we drop off the toys is an indescribable experience. To bring just a little solace amidst such a painful time is exactly why we do what we do," shared Ryan and Heather Kinder.
"When we received a call regarding The IRONMAN Foundation and Kinder's Kids Foundation wanting to provide thousands of dollars worth of toys and bicycles to Southwest Florida, we were incredibly excited! We are so grateful for these two foundations and their efforts to collect these items and deliver them to our 4KIDS office in Southwest Florida. I know that there will be so many families that have great need, having lost so much in the storm, that will be incredibly blessed. We've got a busy week ahead of us as we will work to get these out before Christmas, but what a great way to spend these last few days before the holiday!" said Rick Jacobs, Executive Director for 4KIDS SWFL.
The IRONMAN Foundation, headquartered in Tampa, Florida, is the charitable arm of The IRONMAN Group. Since its inception in 2003, The IRONMAN Foundation has provided more than $55 million in charitable giveback to communities around the world. The IRONMAN Foundation works to create positive, tangible change in race communities through grant funding and volunteerism opportunities.
For more information about The IRONMAN Foundation, including how to get involved and donate, visit www.ironmanfoundation.org. Media inquiries may be directed to press@ironman.com.
###
About The IRONMAN Foundation
The IRONMAN Foundation creates positive, tangible change in race communities by engaging athletes and volunteers to participate in programs that demonstrate service through sport and commitment to the community. Since 2003, over $55,000,000 has been provided through giveback programs led by The IRONMAN Foundation to more than 10,000 local, regional, national, and global nonprofit initiatives. Through these partnerships, IRONMAN, and Rock' n' Roll Running Series participants are powerfully linked to the community and together help leave a positive legacy behind in race communities long after event day. For more information on The IRONMAN Foundation programs, including Team IMF, Community Fund, Rock This Town®, Your Journey Your Cause®, and Race For Change™, visit www.ironmanfoundation.org.
About The IRONMAN Group   
The IRONMAN Group operates a global portfolio of events that includes the IRONMAN® Triathlon Series, the IRONMAN® 70.3® Triathlon Series, 5150™ Triathlon Series, the Rock 'n' Roll® Running Series, IRONKIDS®, World Triathlon Championship Series, premier running events including the Standard Chartered Singapore Marathon™ and City2Surf®, UTMB® World Series events including the Canyons Endurance Runs, Tarawera Ultra and Ultra-Trail Australia™, Epic Series™ mountain bike races including the Absa Cape Epic®, road cycling events including Haute Route®, and other multisport races. The IRONMAN Group is the largest operator of mass participation sports in the world and provides more than a million participants annually the benefits of endurance sports through the company's vast offerings. Catering to the full athlete experience, the company portfolio also includes FulGaz® virtual cycling, the most realistic indoor riding experience connected fitness application aimed at preparing athletes for real-world events. Since the inception of the iconic IRONMAN® brand and its first event in 1978, athletes have proven that ANYTHING IS POSSIBLE® by crossing finish lines around the world. Beginning as a single race, The IRONMAN Group has grown to become a global sensation with hundreds of events across 55+ countries. The IRONMAN Group is owned by Advance, a private, family-owned business. For more information, visit www.ironman.com/about-ironman-group.  
About Advance
Advance is a private, family-held business that owns and invests in companies across media, entertainment, technology, communications, education and other promising growth sectors. Our mission is to build the value of our companies over the long-term by fostering growth and innovation. Advance's portfolio includes Condé Nast, Advance Local, Stage Entertainment, The IRONMAN Group, American City Business Journals, Leaders Group, Turnitin, 1010data and Pop. Together these operating companies employ more than 17,000 people in 29 countries. Advance is also among the largest shareholders in Charter Communications, Warner Bros. Discovery and Reddit. For more information visit www.advance.com.