2017 IRONMAN TEXAS | BEHIND THE SCENES
IRONMAN TEXAS | THAT'S A WRAP!
What a boot-scootin-boogie of a time we had down in the Great State of Texas for the first full U.S. IRONMAN event of the season: IRONMAN Texas! One thing you can always count on down in The Woodlands is, that you can't ever count on the weather! Luckily for our IRONMAN Foundation Athletes, race day on Saturday ended up being an absolutely wonderful day. How could it not be, when at the end of the day, you get to come across an IRONMAN Finish Line with the knowledge that you have left your legacy in the IRONMAN Texas community far beyond race day?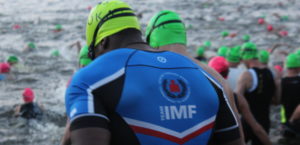 A big shout-out to our TEAM IMF Athletes that raced this past weekend at IRONMAN Texas: Cedrick Dujon, John McGee, Aly Jacobs, & Shaun Able. They raised over $16,000 in support of The IRONMAN Foundation and their IRONMAN race communities, and we are ever so grateful to have their incredible support.
IRONMAN Foundation IRONMAN Texas Service Project With Rebuilding Together Houston
IRONMAN FOUNDATION GRANT PRESENTATION & "WE'VE GOT YOUR BACK(PACK)" INITIATIVE
IRONMAN TEXAS RACE DAY
And with that, we're on to the next event! A huge thank you to all of the volunteers that came out to the IRONMAN Foundation Service Project, as well as all of the athletes that helped support their IRONMAN community behind the course. Because of you, over $100,000 in grant funding is fueled into the IRONMAN Texas community, and allows vital charities and non-profit organizations to continue running their programs that change lives on a daily basis.