2018 IRONMAN 70.3 SANTA ROSA | WILDFIRE RECOVERY EFFORT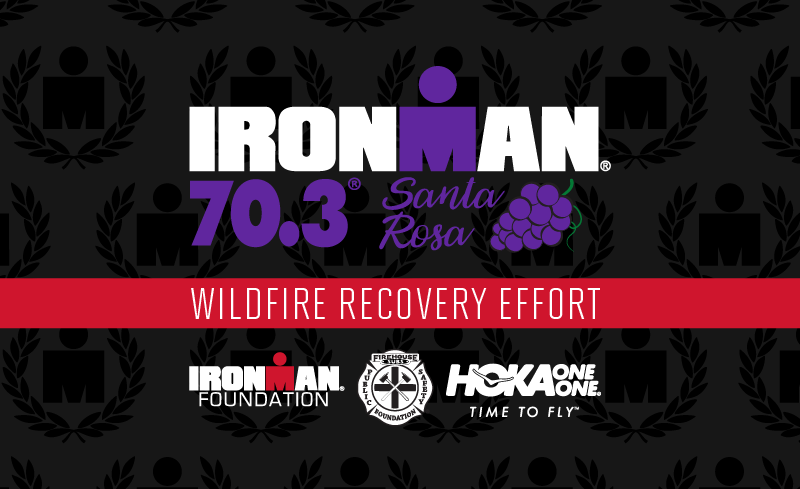 The IRONMAN Foundation® will partner with Rebuilding Together Petaluma and Firehouse Subs Public Safety Foundation for a service project, presented by HOKA ONE ONE, to build tiny houses for Santa Rosa residents still displaced by the Tubbs Wildfires that ripped through the region last October. In addition, an IRONMAN Foundation Community 5k is scheduled on Sunday morning, July 29 to support the Santa Rosa Parks Foundation. The IRONMAN Foundation will distribute $111,000 in charitable giveback to non-profit initiatives and groups in the Santa Rosa region in conjunction with the 2018 IRONMAN® 70.3® Santa Rosa triathlon taking place on Saturday, July 28.
"Rebuilding Together Petaluma is thrilled to have the support of the IRONMAN Foundation and IRONMAN volunteers to build 10 decks for the new homes for fire survivors," said Jane Hamilton, Executive Director of Rebuilding Together Petaluma. "This gives our fire recovery work a significant boost towards success."
The service project on Sunday, July 29 at 10:00AM will bring together IRONMAN athletes and partners, including three-time IRONMAN World Champion Mirinda Carfrae and her husband, Timothy O'Donnell, a multi-year IRONMAN World Championship top ten finisher, who are both members of the IRONMAN Foundation Ambassador Team, as well as employees from HOKA ONE ONE and CLIF Bar.
"HOKA ONE ONE is honored to be able to support IRONMAN, the IRONMAN Foundation, and the process of rebuilding together," said Wendy Yang, President of HOKA ONE ONE. "Our connection to the IRONMAN community, especially in our home state of California, goes well beyond the race itself, and it is humbling to see everyone come together to provide relief to our neighbors and friends."
Additional service project participants include firefighter Diana Woolf, who will race the run portion of IRONMAN 70.3 Santa Rosa in her full fire gear as she raises money and awareness for the National Fallen Firefighters Foundation and her personal campaign, Rescue4PTSD.
IRONMAN Foundation Ambassadors Shannon Spake, NASCAR correspondent and Fox Sports sideline reporter, and former Marine Mike Ergo will also participate. Ergo will race IRONMAN 70.3 Santa Rosa completing the run portion while carrying the American flag to honor Army Pfc. Cesar Viglienzone, a Santa Rosa native killed in action in Baghdad on February 1, 2006. This initiative is in partnership with Flags4Fallen, a volunteer team that recruits athletes to carry USA Flags to the finish line for Gold Star families who have lost a loved one in the line of duty.
On Friday, July 27, The IRONMAN Foundation will host a First Responders Reception at Perch + Plow to honor local men and women who bravely fought the wildfires and continue to ensure the safety of the Santa Rosa residents.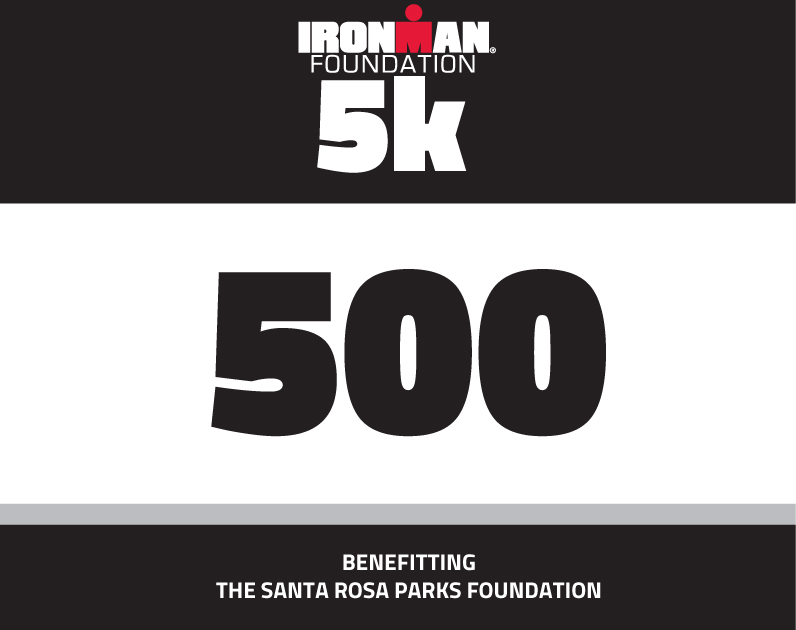 The IRONMAN Foundation Community 5k will be held on Sunday, July 29 at 8:00AM at Old Courthouse Square. Proceeds from this event will go directly to the Santa Rosa Parks Foundation to provide assistance as they work to rebuild local parks that were affected by the wildfires.
"IRONMAN is about creating a sense of community, and through the support and generosity of our athletes and partners like HOKA ONE ONE, the Firehouse Subs Public Safety Foundation and CLIF Bar, we hope to be able to make a difference in Santa Rosa's continued recovery from the wildfires," said Sarah Hartmann, IRONMAN Foundation Acting Executive Director. "It will be a highlight to honor local first responders, to run the Community 5k on Sunday morning and support the restoration of Santa Rosa's parks and later provide hands-on rebuilding assistance with Rebuilding Together Petaluma."
More information on the service project and 5k, including registration, can be found by visiting www.ironmanfoundation.org/santa-rosa.
For more information the IRONMAN Foundation, please visit www.ironmanfoundation.org.