70.3 Miles of Smiles & Stoke | IRONMAN 70.3 Oceanside
IRONMAN 70.3 Oceanside | Post-Race Recap
The IRONMAN Foundation launched our first charitable givebacks and multiple initiatives for the 2017 season at IRONMAN 70.3 Oceanside, which took place on Sunday, April 1. Over $33,000 in charitable giveback to non-profit initiatives and groups will be awarded in the greater Oceanside, California community. "We are honored to support so many outstanding local community organizations," said Sarah Hartmann, Community Relations Manager for The IRONMAN Foundation. "Together we are creating a lasting and tangible impact in Oceanside. Last year, volunteer grant funding was distributed among 47 community groups in the region." Over 300 Community Fund athletes raced at IRONMAN 70.3 Oceanside in support of IRONMAN Foundation programs, and their incredible generosity will help fund vital programs and fulfill our mission to create positive tangible impact in IRONMAN race communities. There were lots of high fives as the athletes entered the water on a very brisk race morning, and huge smiles when they crossed the finish line near Oceanside Pier. It was a perfect day to race!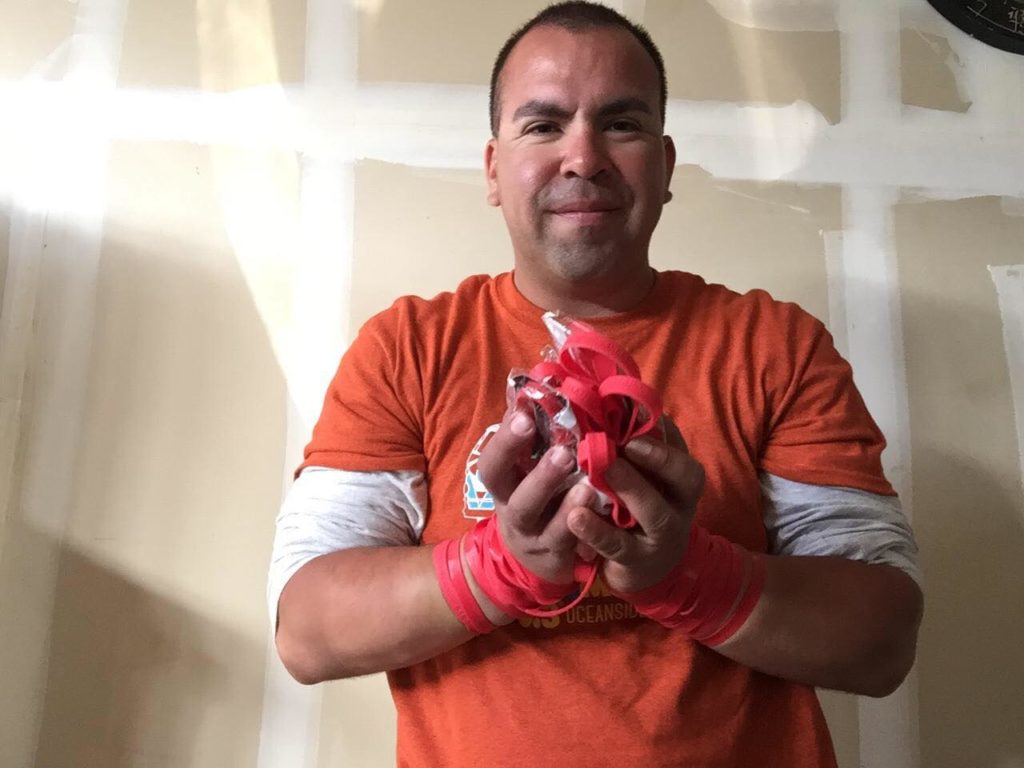 IMF VOLUNTEER APPRECIATION PROGRAM LAUNCH
The new IRONMAN Foundation Volunteer Appreciation Program was launched at Oceanside to acknowledge volunteers for their contributions over race weekend. As they checked in, athletes received red IRONMAN Foundation wristbands with the instructions to give them to their favorite volunteers to "thank them for their service through sport and commitment to community." It takes thousands of volunteers to bring IRONMAN athletes across the finish line every year. The red wristband is now our 'Symbol of Service,' providing athletes with the opportunity to show appreciation to a volunteer that helps them reach their IRONMAN goal. The Volunteer Group with the most wristbands at the end of race weekend received special acknowledgement from the IRONMAN Foundation. José Angel has been a Marine for 12 years, has made four deployments to Japan and Iraq and is stationed at Camp Pendleton. On Saturday at IRONMAN 70.3 Oceanside, he volunteered on the run course at the big uphill on Oceanside Pier, urging athletes to dig deep and keep going. José received a total of 74 Volunteer Appreciation Wristbands from our IRONMAN athletes. In his words, "the experience was unforgettable. I'll never forget it."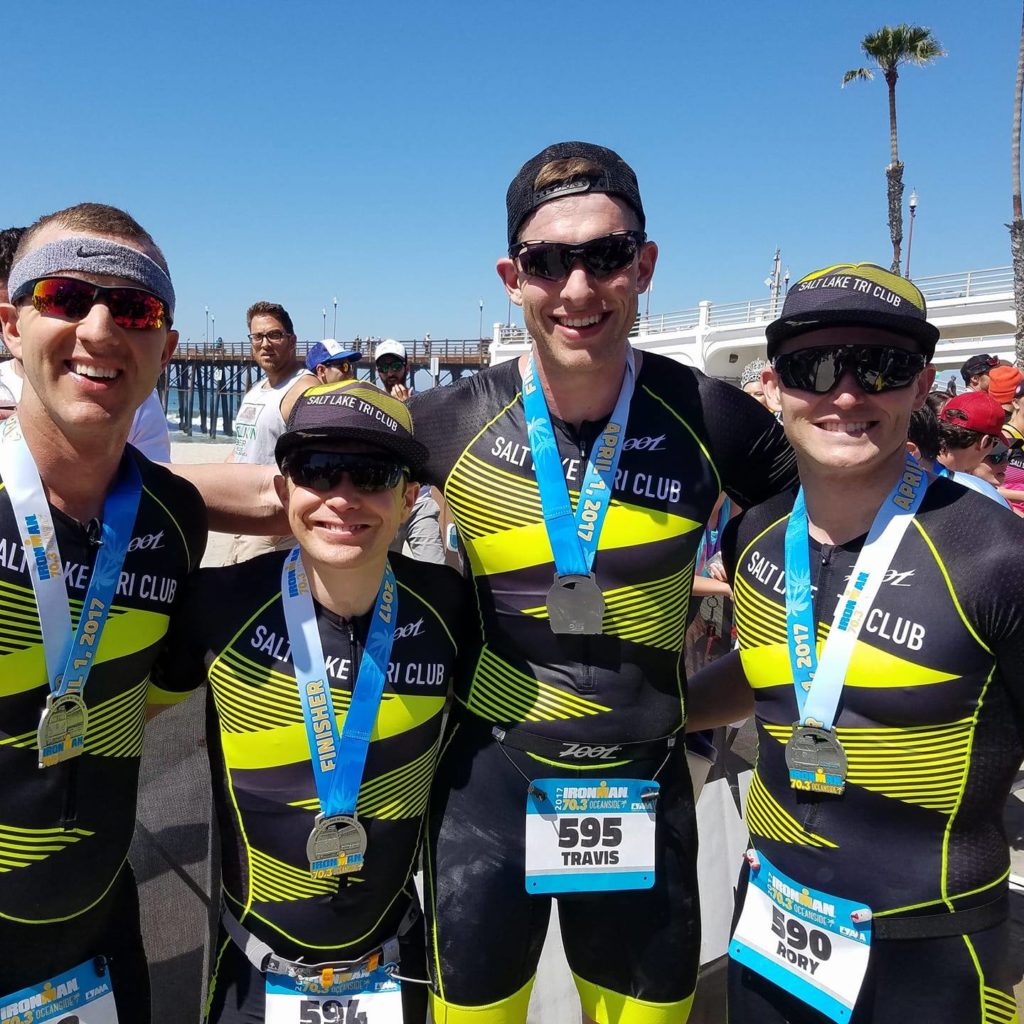 TRICLUBS IN SERVICE PROGRAM LAUNCH
Two IRONMAN TriClubs received a Bronze Medal of Service for their support and participation in the service project, Oceanside Multisport Group (OMG) and Salt Lake Tri Club. OMG received Top TriClub honors for raising the most support. More than 45 athletes volunteered, including the TriClub members, six-time IRONMAN World Champion Dave Scott and Lionel Sanders, winner of Saturday's 2017 IRONMAN 70.3 Oceanside and the "world's fastest IRONMAN."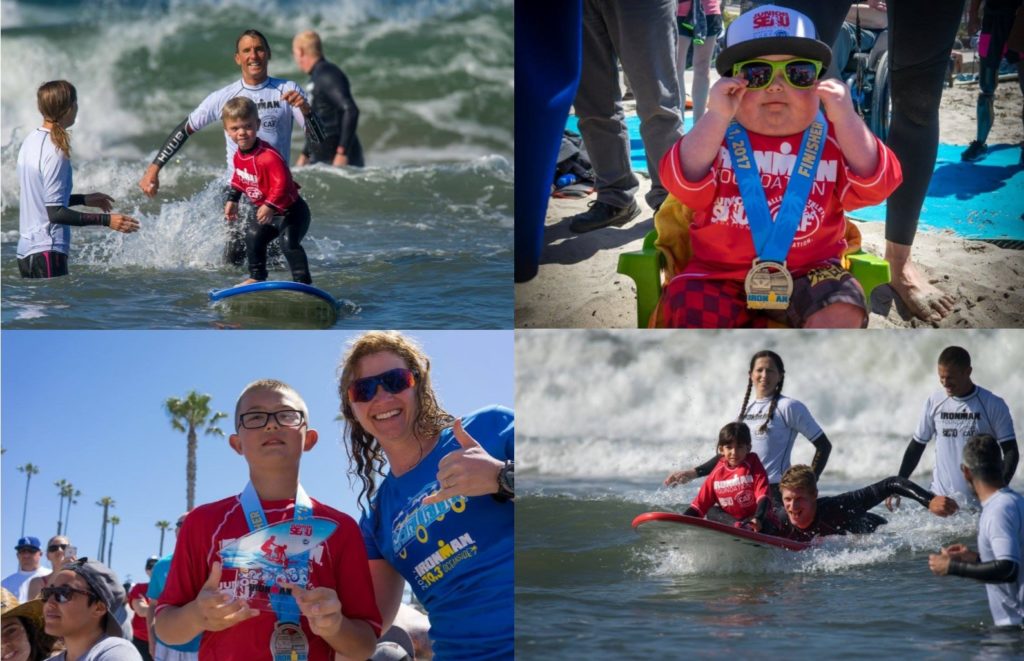 THE IMF 2017 JUNIOR SEAU FOUNDATION ADAPTIVE YOUTH SURF CLINIC, PRESENTED BY CAF
On Sunday, April 2, an adaptive surf clinic for youth as part of the Junior Seau Foundation Adaptive Youth Surf Program presented by Challenged Athletes Foundation, was held on the beach next to Oceanside Pier. This was the first of eight service projects the IRONMAN Foundation is scheduled to lead for 2017. The clinic hosted twenty kids with physical challenges who spent the morning learning to paddle and surf with the assistance of volunteers including professional triathletes, coaches and IRONMAN TriClub athletes from The IRONMAN Foundation's new "TriClubs in Service" initiative.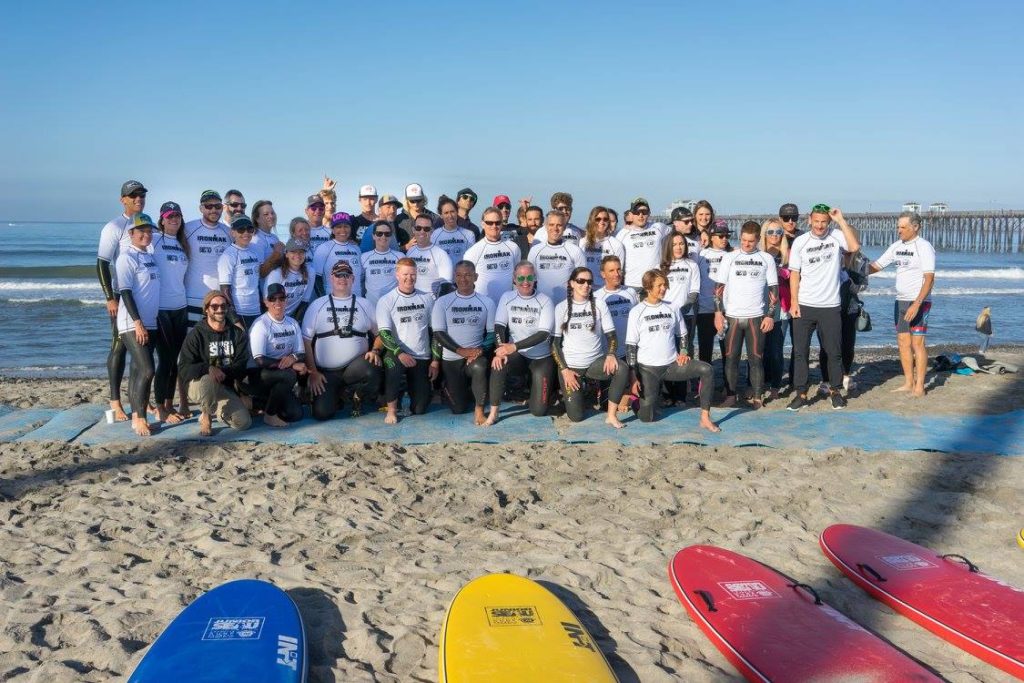 The surf clinic was a morning full of inspiration, smiles and "stoke." Our volunteers spent the morning in the water as "catchers" for the CAF athletes. Words cannot describe the experience of helping the young and courageous athletes, like 12 year old Adrian, who lost his leg when a drunk driver hit him with his car, stand up on his board and ride the waves. Athletes, their families and volunteers had lunch together and the CAF athletes were presented with race medals from IRONMAN 70.3 Oceanside and custom trophies from Ashworth Awards. For all of us, it was a day we'll never forget.
Check out all the event photos on Facebook HERE, and stay tuned for our video recap!