BEHIND-THE-SCENES: IRONMAN LAKE PLACID
The "Magic" of Lake Placid lived up to its allure on Sunday July 24th as 3,055 athletes took to the course of IRONMAN Lake Placid 2016. With sunny skies and temperatures in the 70s, 139 Foundation Athletes strived to hear the words, "You are an IRONMAN!"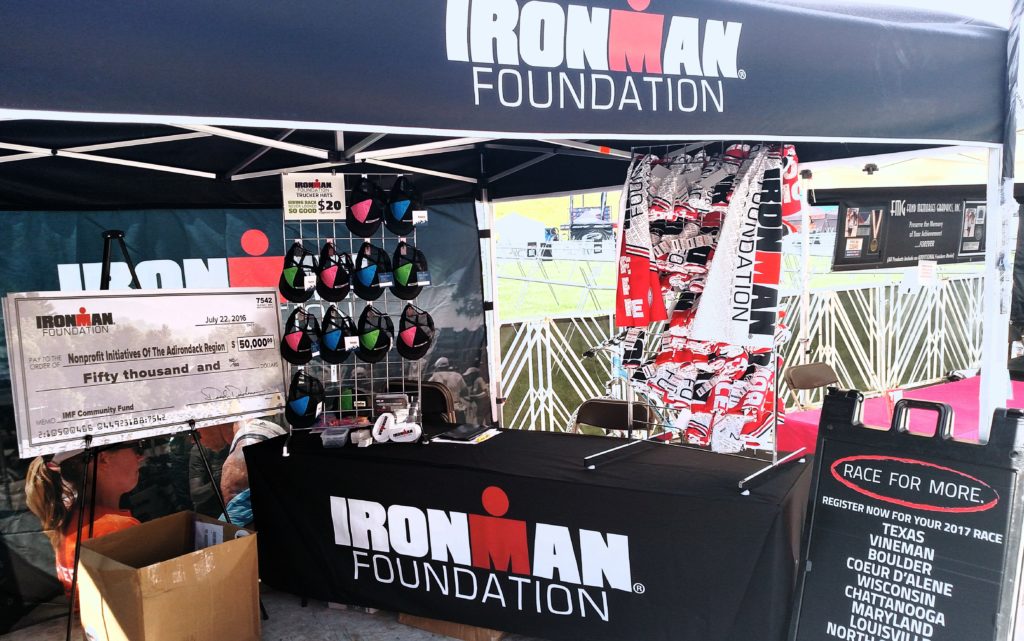 Before race day heated up, we had the opportunity to greet some of our athletes at Expo with a small token of our appreciation- a towel for transition! Each Foundation Athlete made a tax-deductible donation to our Community Fund as part of their IRONMAN Lake Placid registration entry. With the amazing help of these athletes, $60,000 in grants were given to deserving non-profit organization in the greater Adirondack region.  Also at Expo, non-perishable food items were collected to benefit the Lake Placid Ecumenical Food Pantry at St. Agnes Church.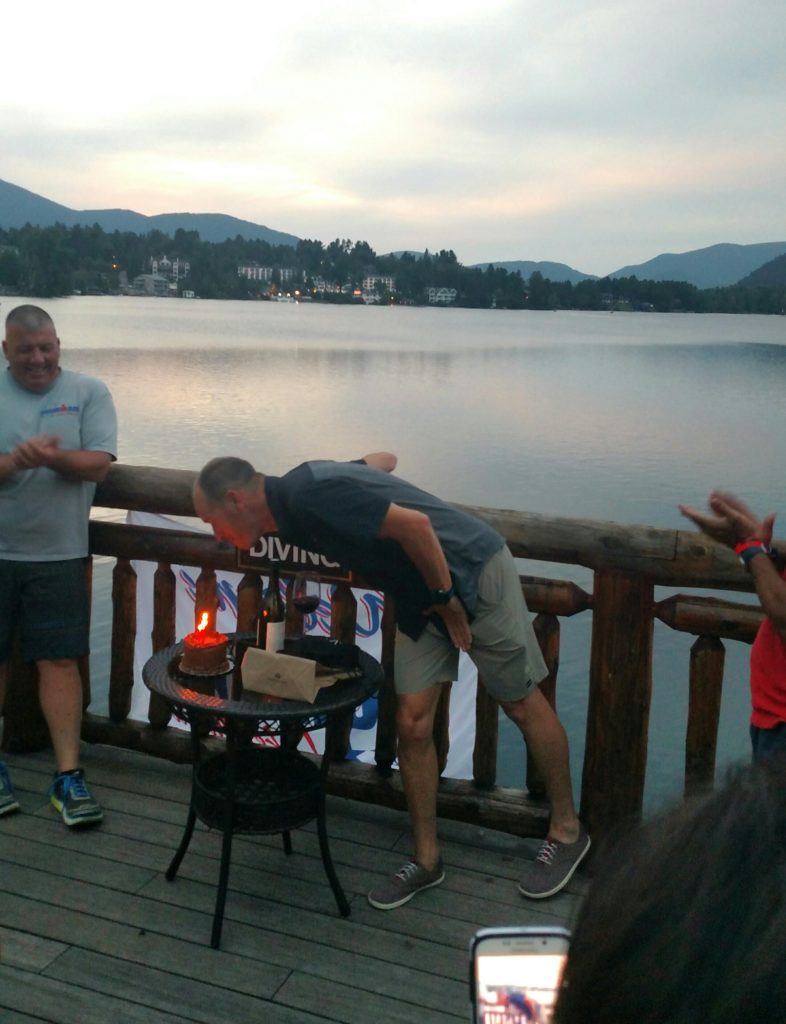 IRONMAN Lake Placid did not go without a small festivity for The IRONMAN Foundation Executive Director, Dave Deschenes' Birthday!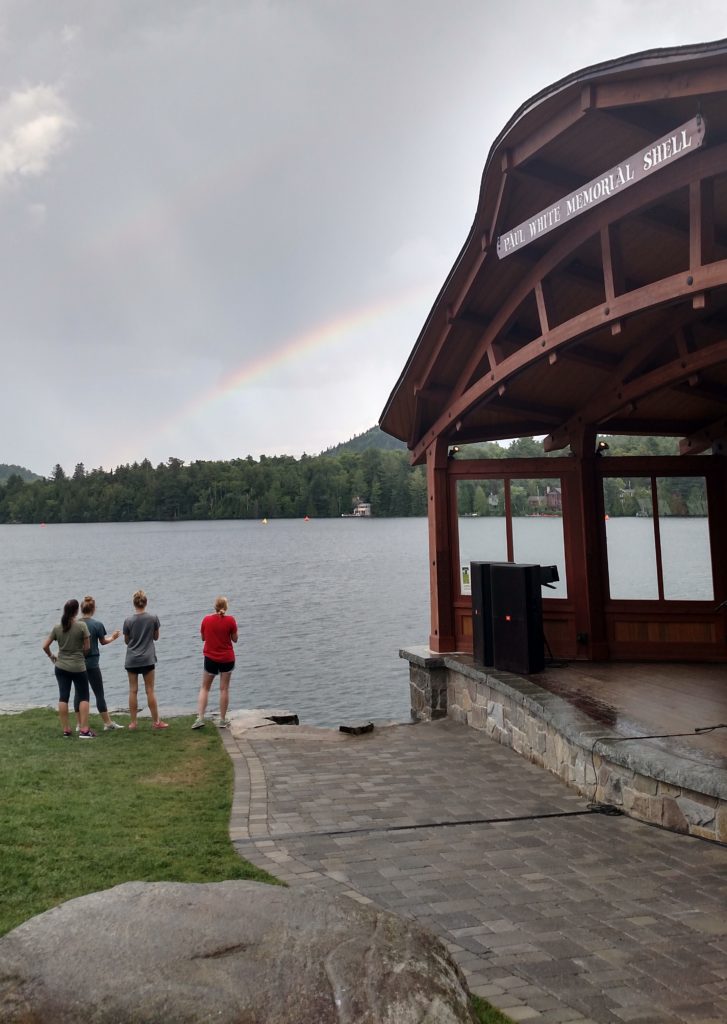 On Friday evening at the Athlete Welcome Ceremony Mid's Park was glowing with a rainbow before and after the celebration kick-off.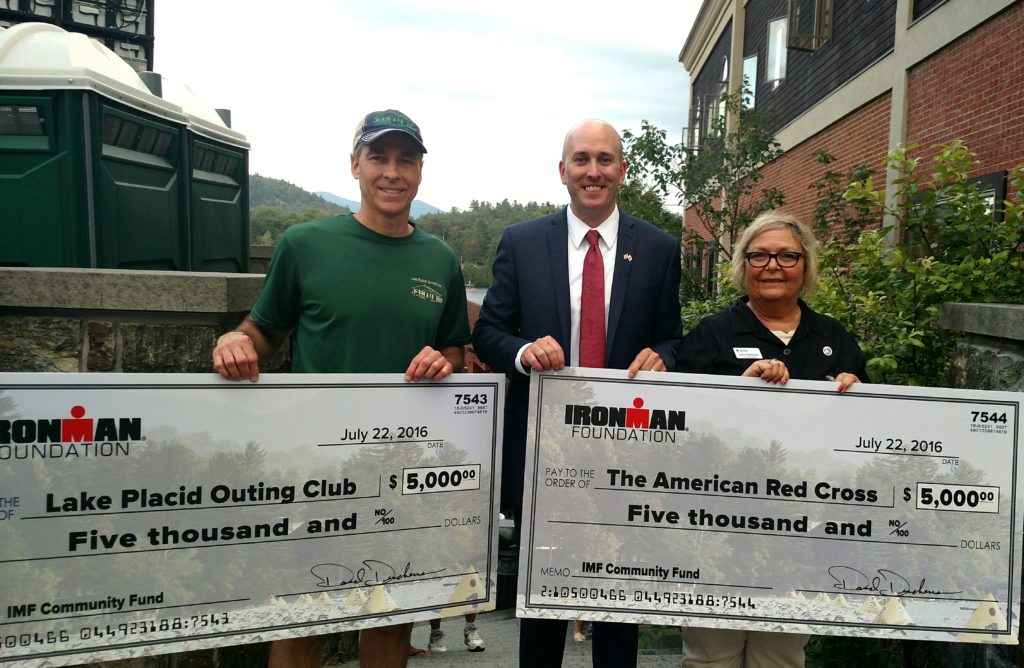 The Lake Placid Outing Club and The American Red Cross were each granted a $5,000 award and recognized for their efforts to make the Adirondacks a better place to live. The Lake Placid Outing Club will use their grant to provide scholarships and subsidies to youth and families to enjoy wilderness trips, while The American Red Cross will use their grant to assist with volunteer recruitment and disaster response training.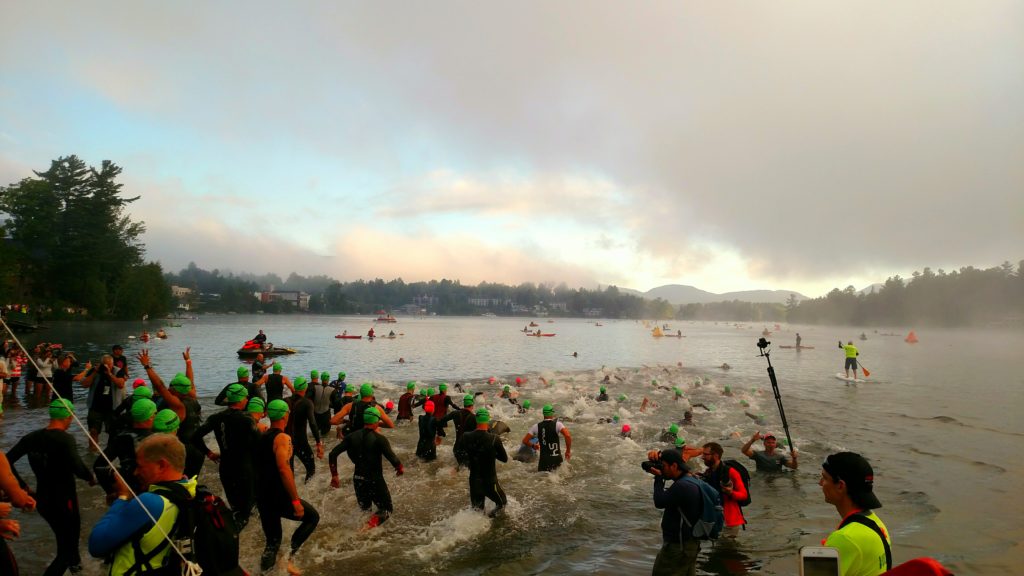 On race morning Mirror Lake was stormed by the athletes as a fog slowly ascended into the mountains.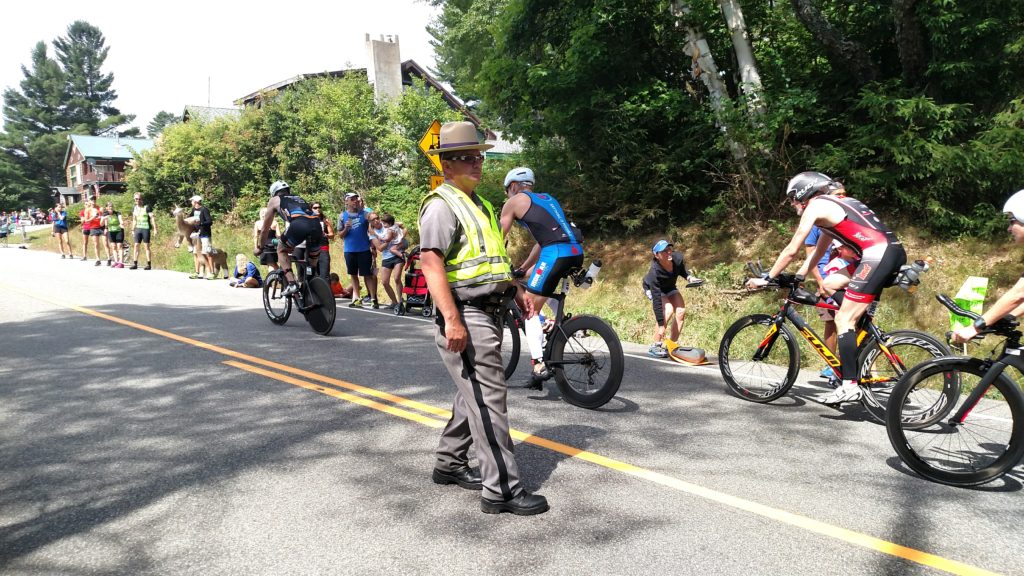 2015 Team IMF athlete, Eric Bonawitz, looked great climbing the 'Papa Bear' in his Team IMF kit! Also, a huge thank you to the State and Local Police for keeping everyone safe along the 140.6 mile journey!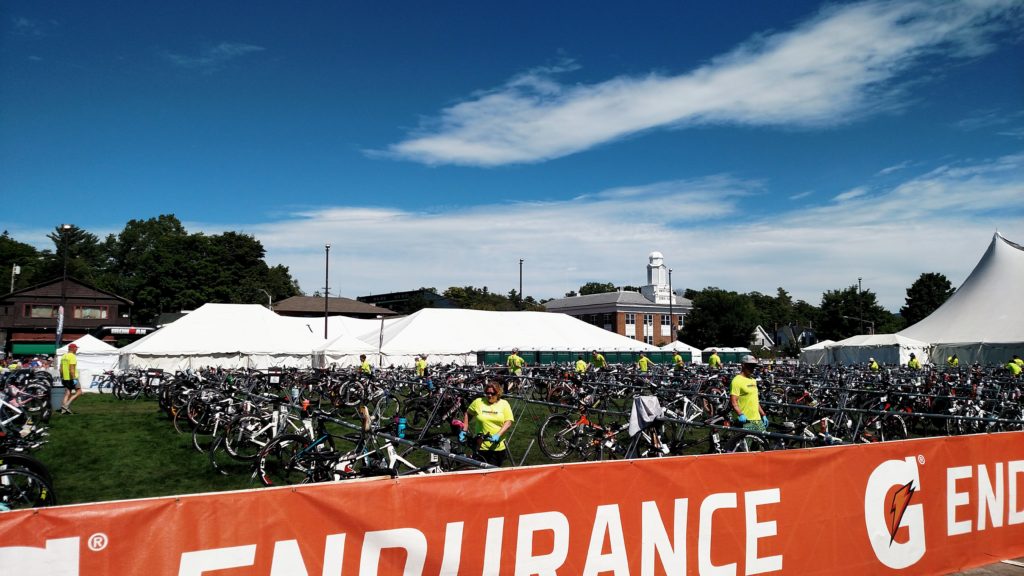 Our amazing volunteers worked expediently to make T2 a breeze for the athletes before they headed out for their marathon.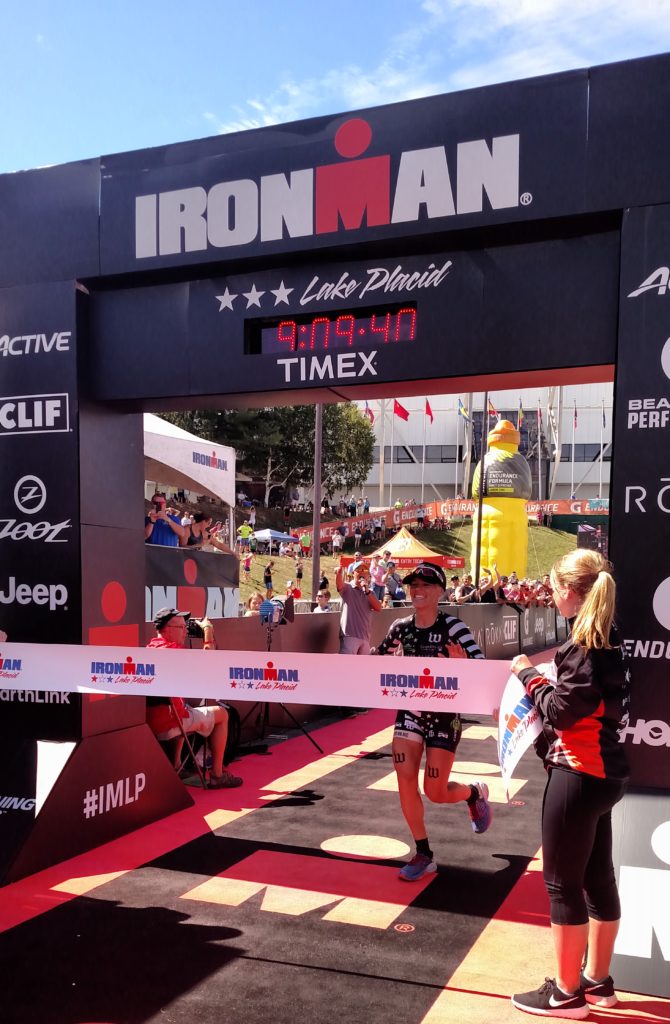 A local to the northeast region, Heather Jackson cruised to victory with a HUGE smile and new course record!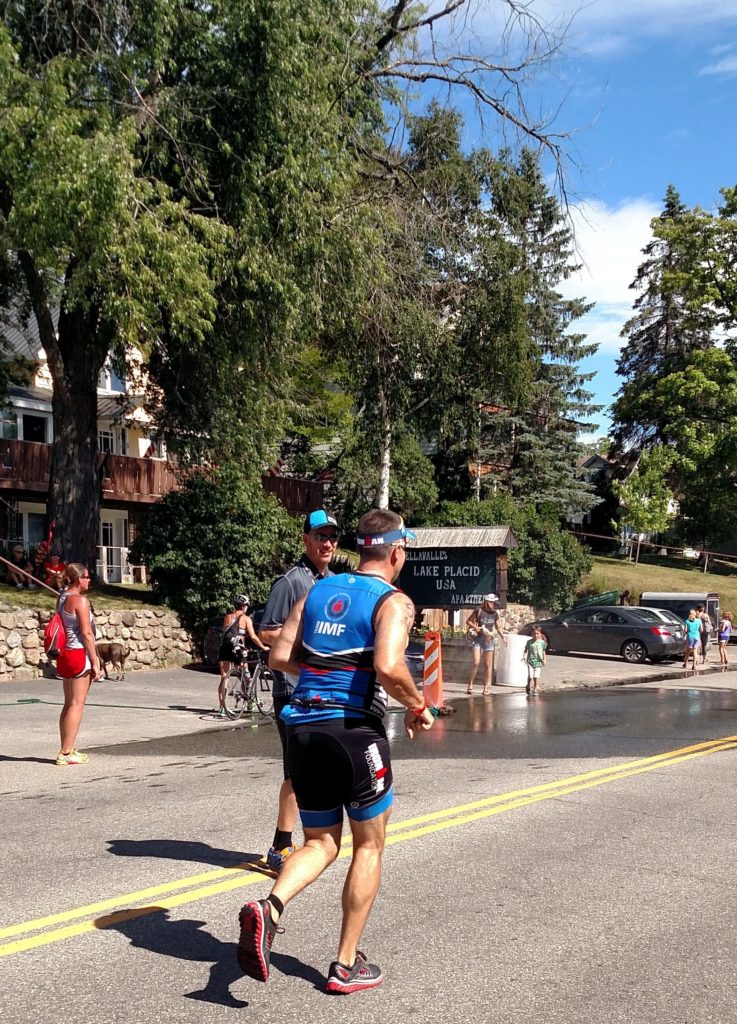 Deschenes gave Team IMF athlete, Penn Ketchum some encouragement as he began the trek out on Main Street.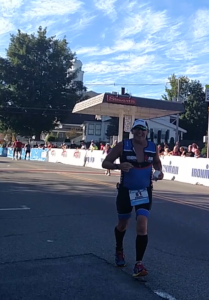 Team IMF Ambassador, Daniel "Gibby" Giblin made his way out for his second loop looking fresh!
The finish line was rocking up until midnight as the last athlete was announced as an IRONMAN!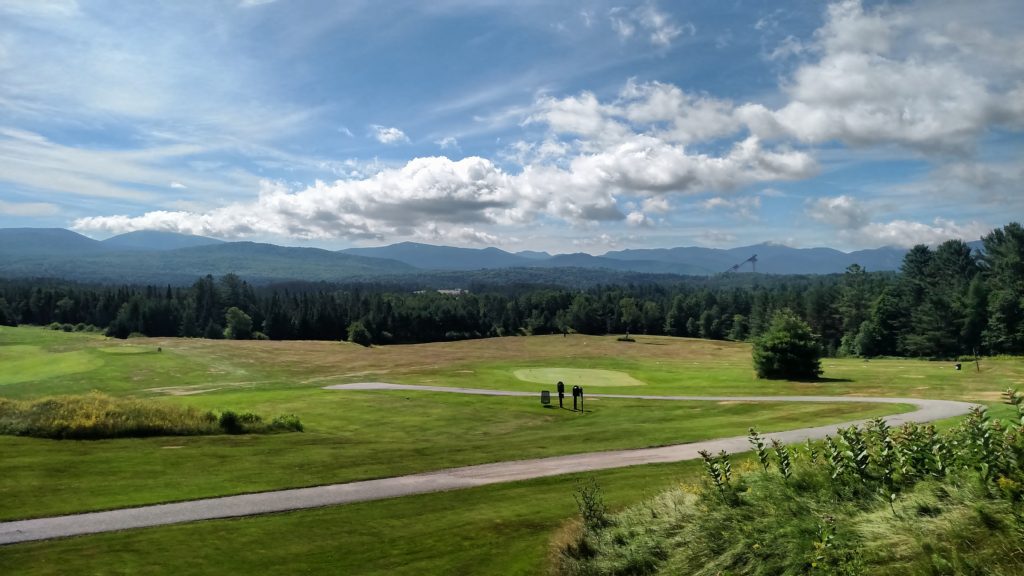 Until next year, thank you IRONMAN Lake Placid! We'll see you in July as well as September!