Behind The Scenes | IRONMAN Wisconsin 2016
2016 IRONMAN Wisconsin, in Madison (also known as "Mad-City), went by in the blink of an eye! With almost 150 incredible IRONMAN Foundation Athletes representing on the race course, and dedicating their IRONMAN Wisconsin journey to Race For More, we were pumped to be out there cheering for every single one of them on race day.
FUN FACTS: 
$88,000 was given back to the IRONMAN Wisconsin Community in 2016! This includes a $7,000 grant to the Madison Police Department, a $15,000 grant to the Madison Fire Department, and a $65,000 grant to the Madison Area Sports Commission.
Over $47,000 was raised by our amazing (and philanthropic) TEAM IMF IMWI Athletes.
There's a new IRONMAN Cheer Squad in town. They're known as the "Dancing Blueberries" and can be seen dancing in place on IRONMAN race courses across the country (see pic below).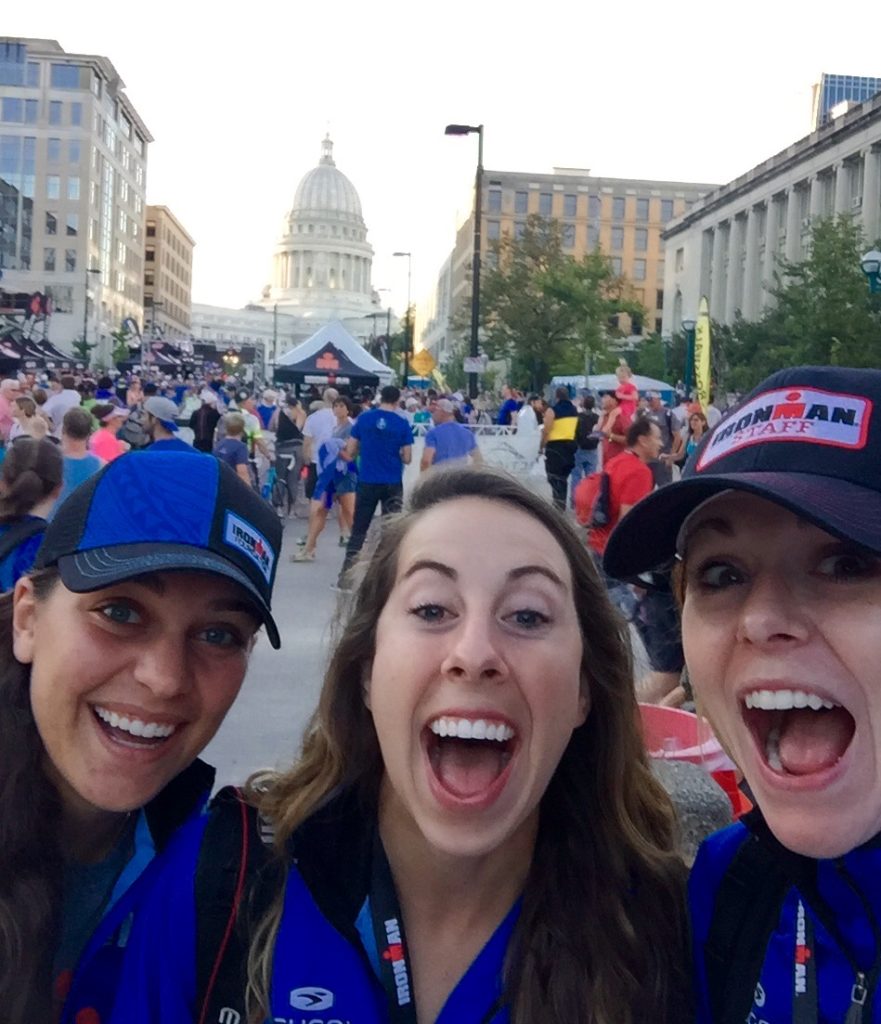 Anyways….on to the stars of the show: Our IRONMAN Foundation Athletes!