Erica Maynard-Uliasz | Meet The Team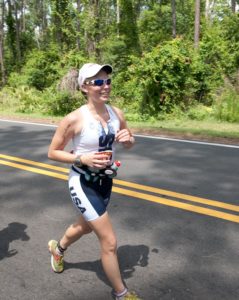 Racing her 3rd full IRONMAN event later this month at IRONMAN Chattanooga, Erica has her eyes set on an even loftier goal- The 2017 IRONMAN World Championships. How's she going to get there? By being a catalyst for change, and raising over $25,000 for The IRONMAN Foundation. While $25,000 may seem like a big number; impossible even, to some; it doesn't scare Erica in the slightest bit. In fact, she's almost there already, with over $22,000 raised so far! Through her IRONMAN Chattanooga journey, she's going to be changing many more lives than just her own.
What is your 'IRONMAN resume'? (How many races you have under your belt, etc)
I have competed in 2 full IRONMAN events (both at IRONMAN Florida) and 4 IRONMAN 70.3 events (3x at IRONMAN 70.3 Florida, 1x at IRONMAN 70.3 Miami).  After IRONMAN Chattanooga in September I plan on racing IRONMAN 70.3 Miami again in October, and the Miami Man (Olympic distance) in November. Over the past approximate 13 years of racing I have participated in all kinds of races (running, triathlons, and century rides) and have successfully completed probably over 75 total races.
Why did you decide to Race For More this year with The IRONMAN Foundation?
I decided to Race for More this year with The IRONMAN Foundation as a way to give back to local organizations.  I like the fact that 100% of donations go to local organizations.  It seems like many organizations you donate to, the donations go to administration salaries etc.  I like the fact that all the money will go to organizations in need.
What has been your most successful method of fundraising thus far?
My most successful method of fundraising has been sending out bright and glittery cards to family, friends, and fellow colleagues explaining what The IRONMAN Foundation is and why it is important to donate to them.
Any words of wisdom for first-time IRONMAN Athletes?
Breath, smile, and enjoy every minute, even when it starts to hurt and you have been out on the course for hours.  Also, be sure to thank a volunteer-without them there would be no race!  When you finish the sense of pride you and your family and friends will have for you will be amazing.
What is a fun/unexpected fact about yourself?
I don't really have anything fun and unexpected about myself. I completed the IRONMAN University Certified Coach course last year.  I have always participated in sports in some way throughout my life.  I think that someday I would like to train and compete in an ultrathon.  I think that this would be a great challenge and another amazing goal to reach.