IM Arizona – Behind The Scenes
IRONMAN Arizona: November 15th, 2015

When athletes imagine their race day at IRONMAN Arizona, persistent rain and chilly temperatures are the last thing on everyone's mind. Yet, there we were…it was race day in Tempe and folks were trying to stay dry (and warm) any way they could. Black garbage bags may be catching on as the new IRONMAN "trend" on the course. Despite the unfortunate weather, athletes were putting out amazing times & PR's all over the place, whether they were first-timers or seasoned IRONMAN veterans.
The IRONMAN Foundation was lucky enough to witness nearly 400 Foundation Athletes cross the finish line on Sunday, now that is incredible! 85 of these athletes were part of TEAM IMF, which fundraised over $285,000 (WOW) for The IRONMAN Foundation's Community Fund. Another 300 were those that had purchased a Community Fund Entry which covers their race entry, as well as provides a tax-deductible donation to The IRONMAN Foundation. As our last race of the season (as well as our biggest), IRONMAN Foundation Staff and the community of Tempe, AZ had a busy week in front of them.
Read on to get the inside scoop on all the fun IRONMAN Foundation Athletes, and staff, had in Tempe last week!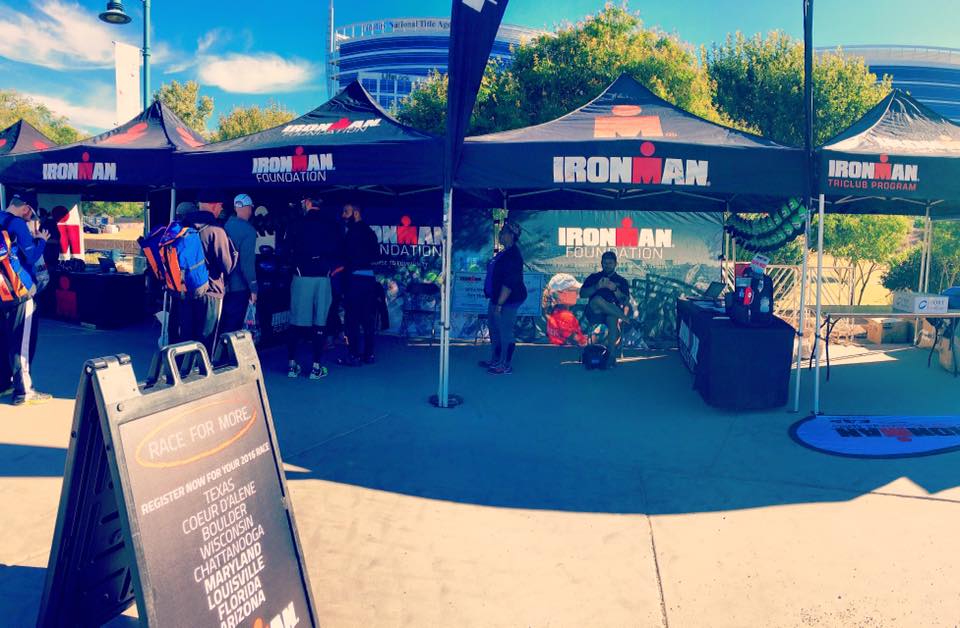 Starting on Thursday, The IRONMAN Foundation greeted athletes, spectators, and volunteers at their booth in the IRONMAN Village in Tempe, AZ. We had a blast thanking all of our Foundation Athletes and sharing the incredible giveback stories made possible by The IRONMAN Foundation's Community Fund.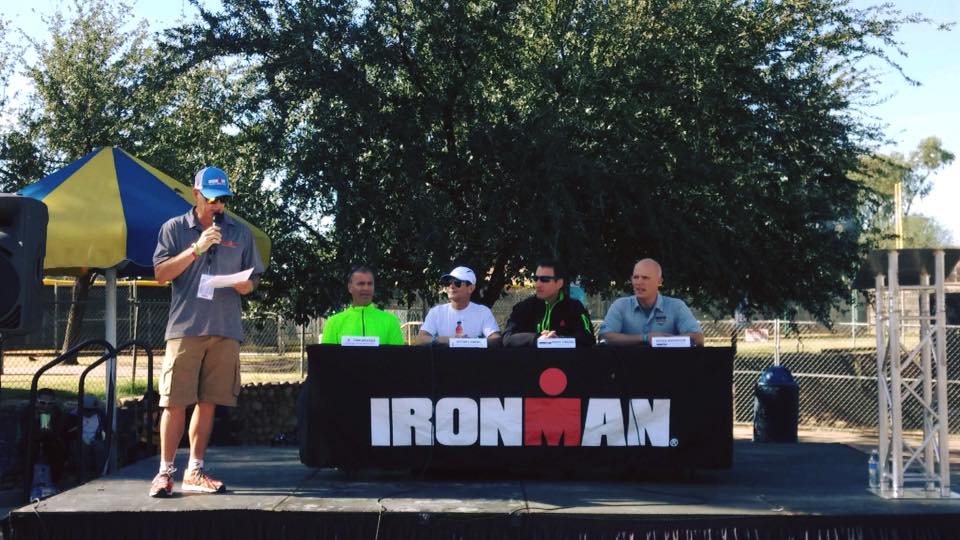 On Friday, 4 inspiring athletes were invited to be on a panel hosted by Mike Reilly. Mike picked their brains on what makes them race for a cause during their IRONMAN Journey. It was a great experience to hear stories from TEAM IMF Athlete: Marc Friend, YJYC Athlete: Tom Richter, Smile Train Charity Partner Athlete: Jeffrey Krebs, and IMF|NR Tri Team Athlete: Peter Anderson.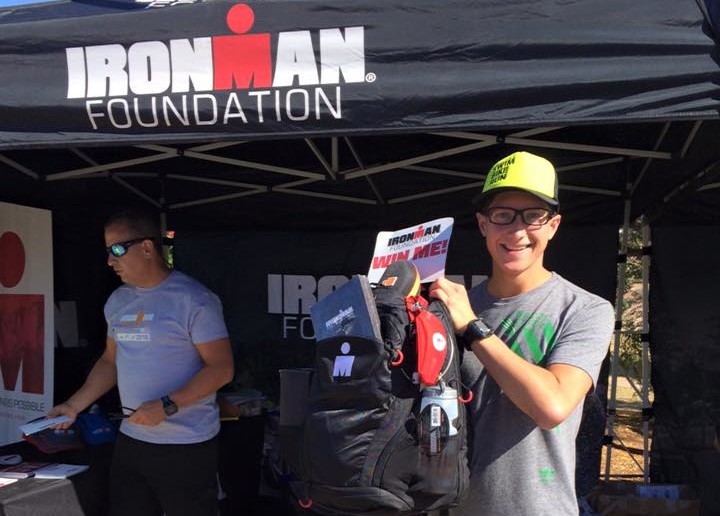 Congratulations to Tim for winning our IMF Swag Backpack Raffle that we had going on at expo during race week! Tim is a first-time IRONMAN, and he was super excited to have some new swag to wear for race day and beyond.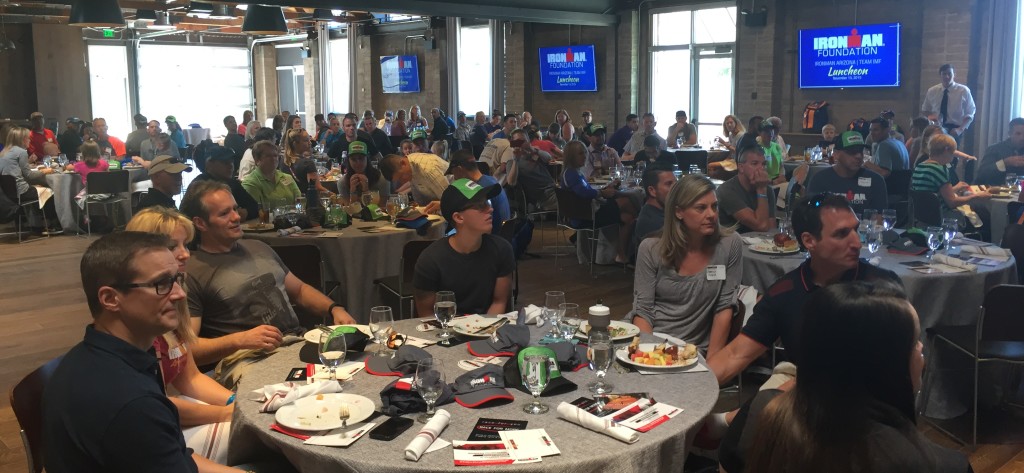 Friday of race week, The IRONMAN Foundation hosted a luncheon at Culinary Dropout for our TEAM IMF teammates and their guests. Special guests included 2X IRONMAN Finisher U.S. Congresswoman Kyrsten Sinema and Grant Recipients Robert Scabby with the Salt River Community Children's Foundation and Ann Carman with Make-A-Wish Arizona.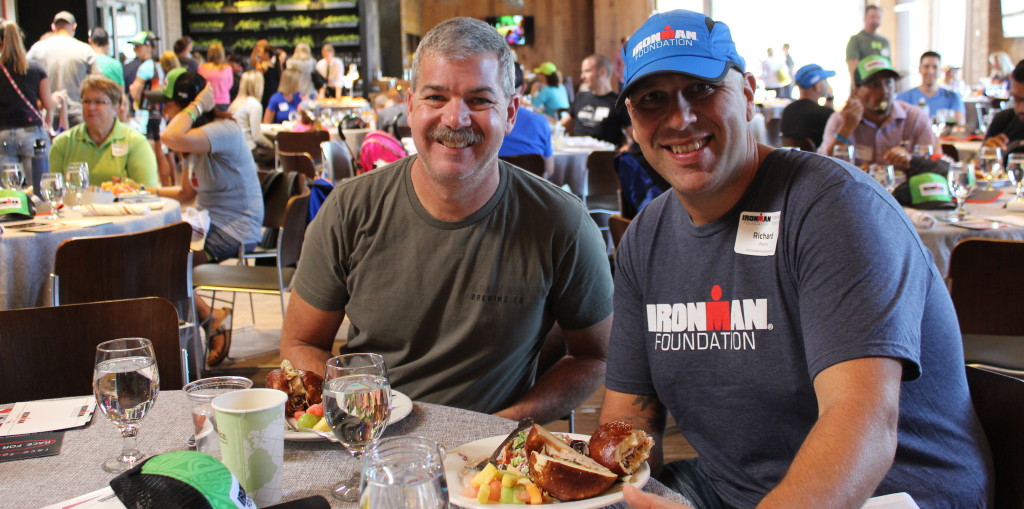 TEAM IMF athlete, Rich, and his guest dig into the delicious food (read pretzels & cheese fondue!) before the luncheon presentation begins.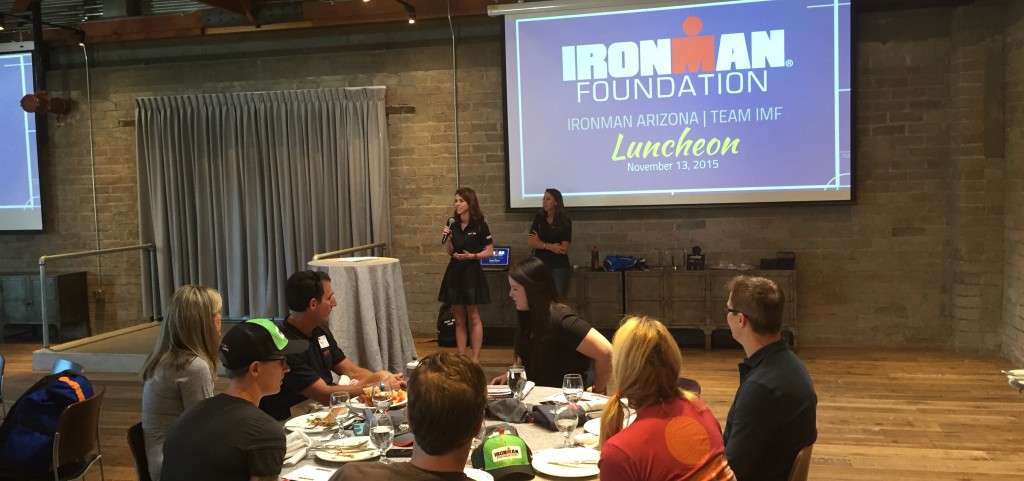 Manager of Fundraising Programs, Whitney Tizzano, and Program Coordinator, Julianne Newman, shared a few of the incredible giveback stories TEAM IMF Athletes | IRONMAN Arizona made possible through their fundraising and IRONMAN journey.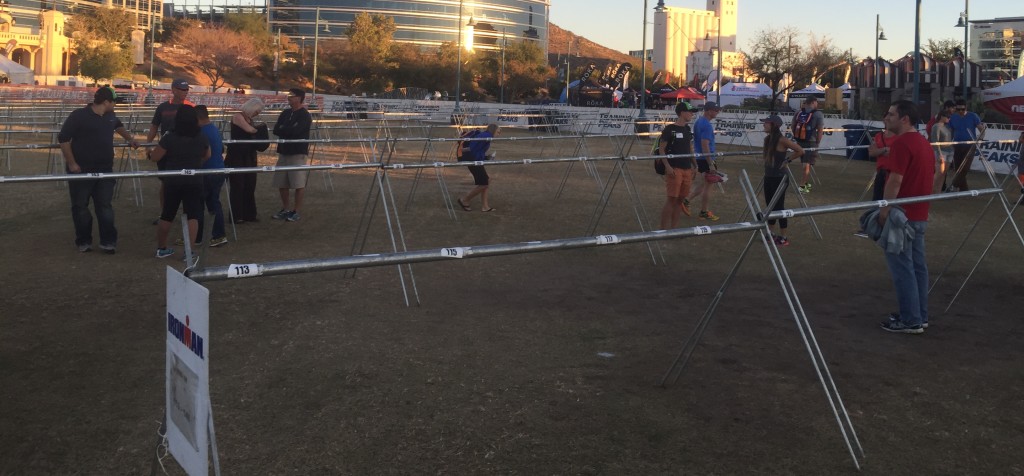 TEAM IMF Athletes were treated to an exclusive "course walkthrough" lead by IRONMAN Foundation Executive Director, Dave Deschenes. Pictured here are the athletes scoping out their bike spot prior to race day! TEAM IMF athletes love their low bib numbers and bike racks close to the front!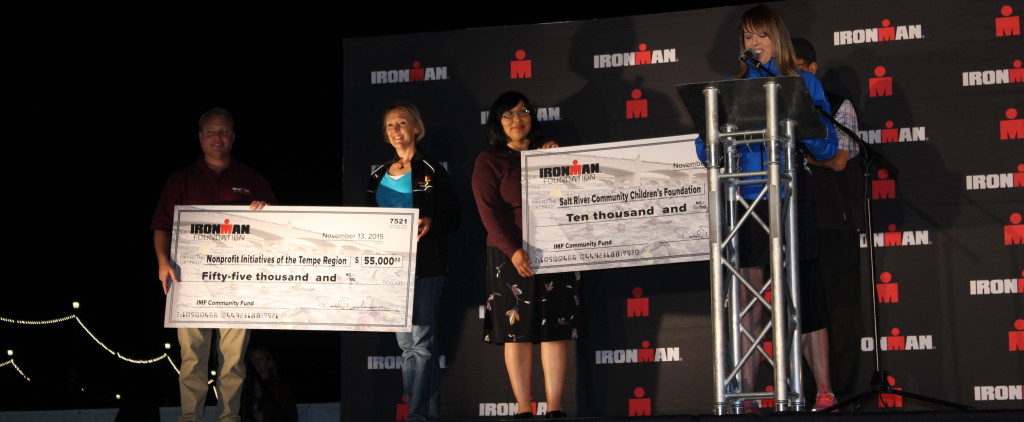 Community Relations Manager, Christine Perkins, had the honor of presenting checks (with the help of TEAM IMF Athlete, Stephanie Felber) at the Welcome Ceremony on Friday night. Collectively, The IRONMAN Foundation awarded over $65,000 in grant funding to approximately 40 organizations around Tempe, AZ.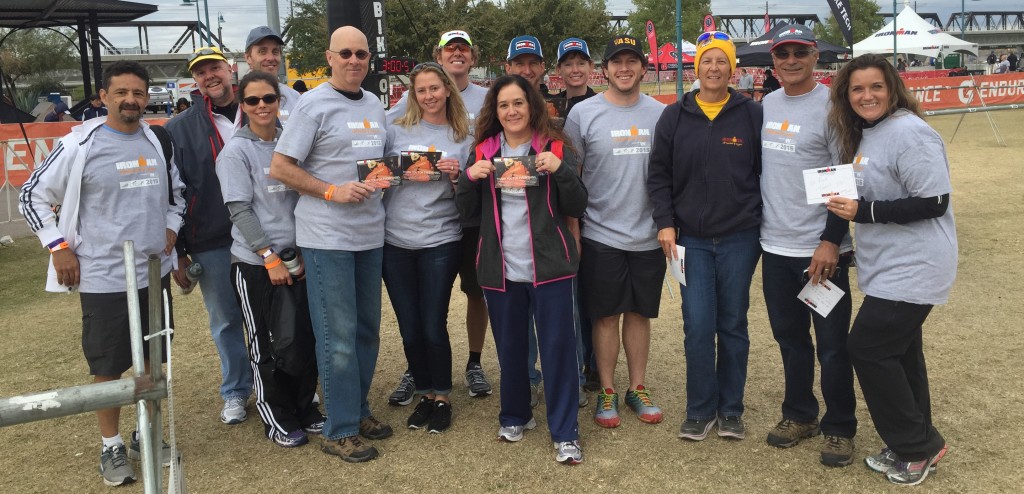 Throughout the week, IRONMAN Athletes stopped by The IRONMAN Foundation's booth in IRONMAN Village to write thank you cards to volunteers. These handwritten thank you cards were delivered to volunteer groups on race day and they loved them!
Some athletes wrote lighthearted messages…and some opt for a more serious tone.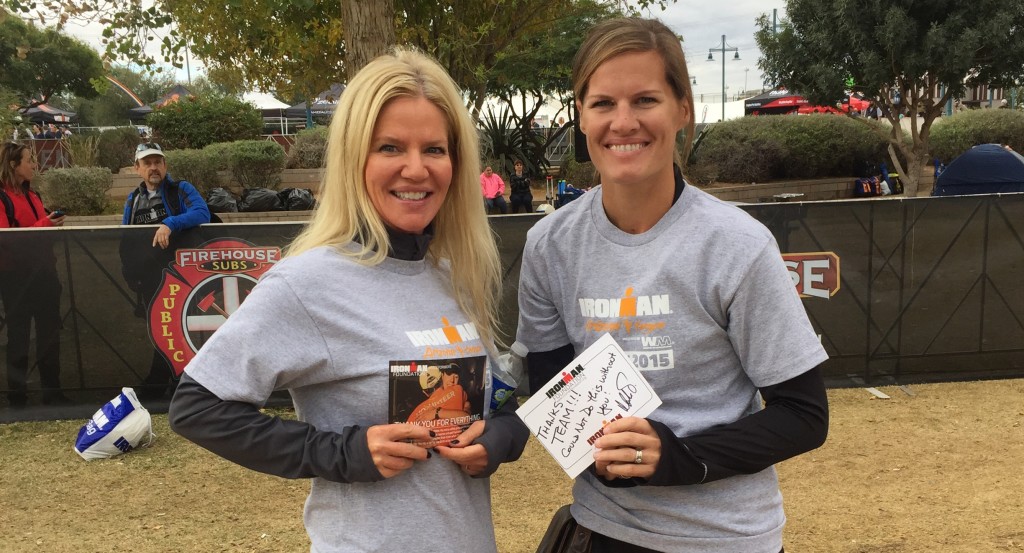 Yay! More volunteers loving the Thank You Cards from athletes!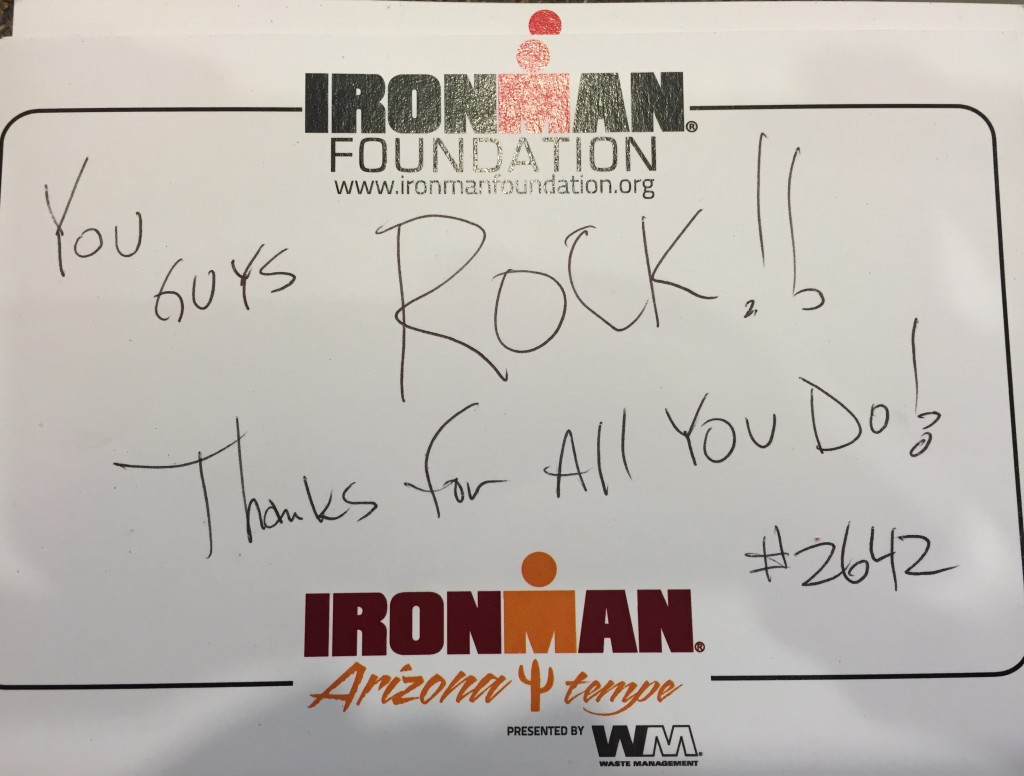 No, IRONMAN Athlete, YOU ROCK!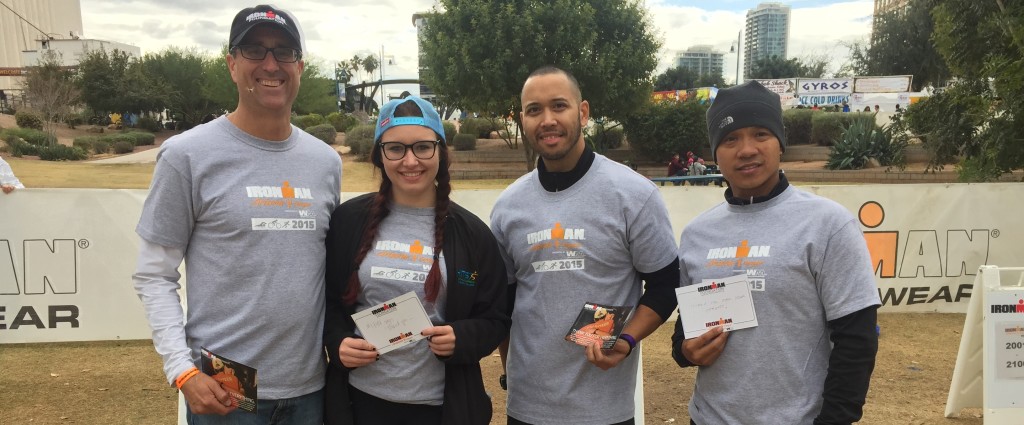 So many volunteer Thank You Cards, so little time.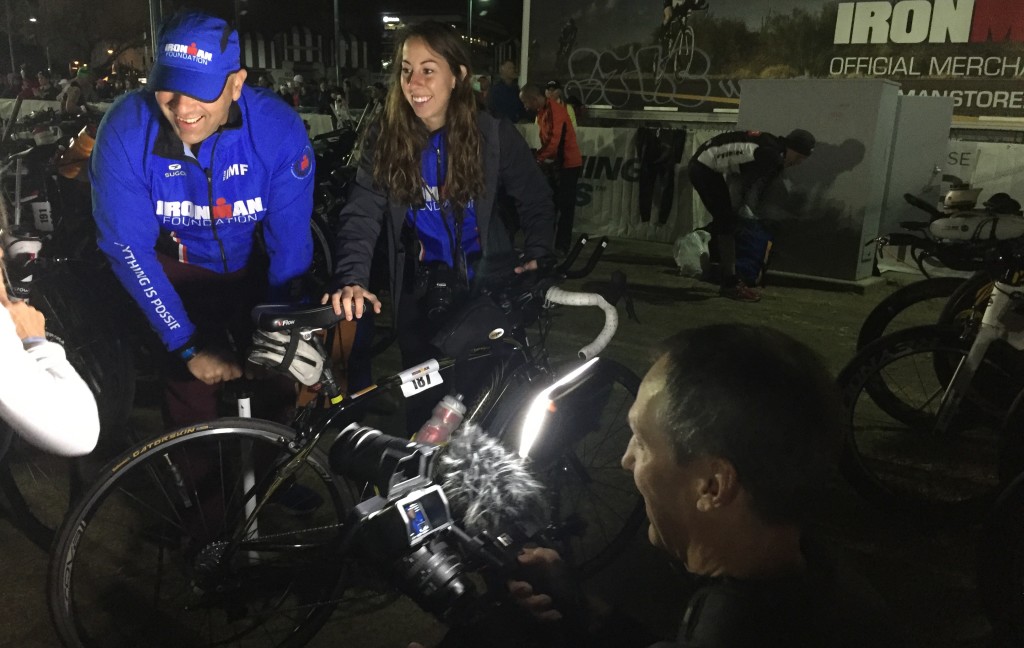 IRONMAN Foundation Staff was up bright (or dark) and early to send off our TEAM IMF Athletes in transition on race morning. Program Coordinator, Julianne Newman, and TEAM IMF Athlete, Rich, help pump up the tires on a fellow teammates bike when the race day film crew stopped by!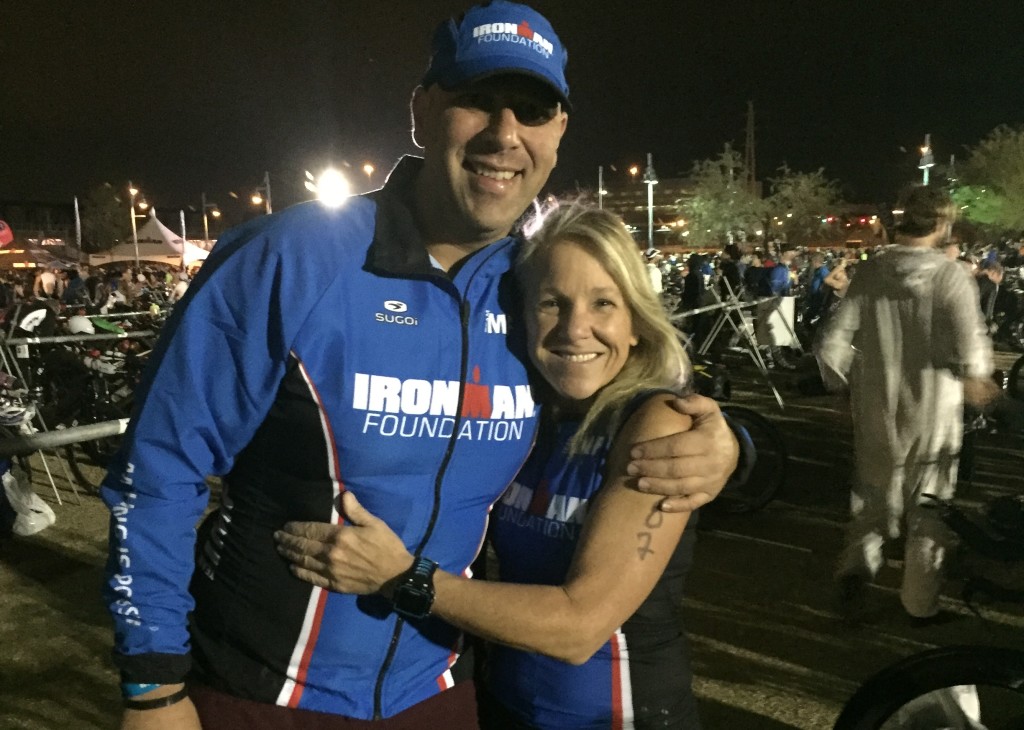 TEAM IMF Athletes Rich and Penny wishing each other well before the big race.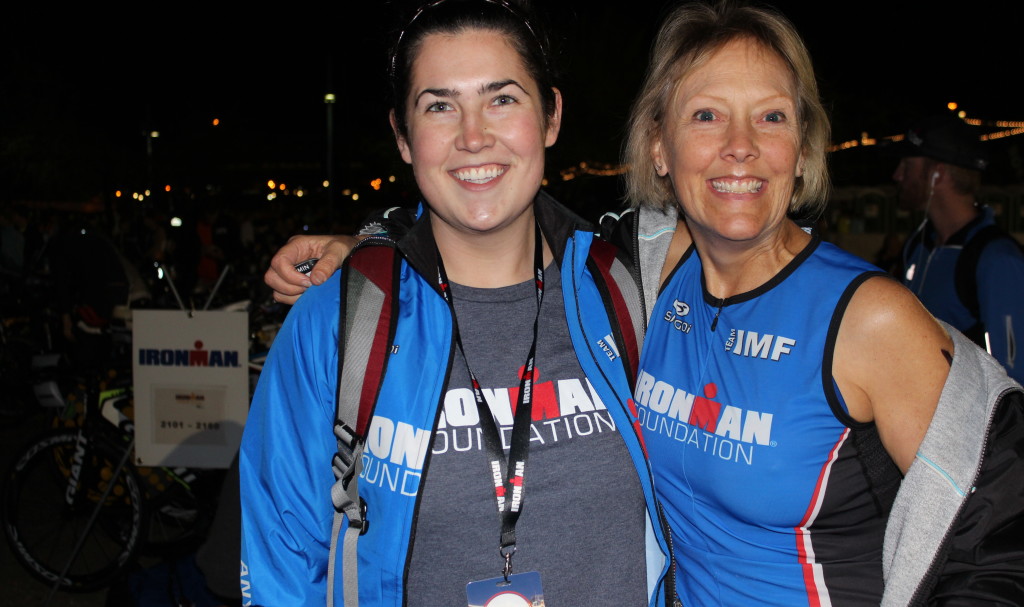 Our angels during race week: Tara from our Fundraising Platform, Crowdrise, and TEAM IMF Athlete Stephanie both spent the week assisting IRONMAN Foundation staff with onsite race duties. They were such a HUGE help and we could not have survived without them!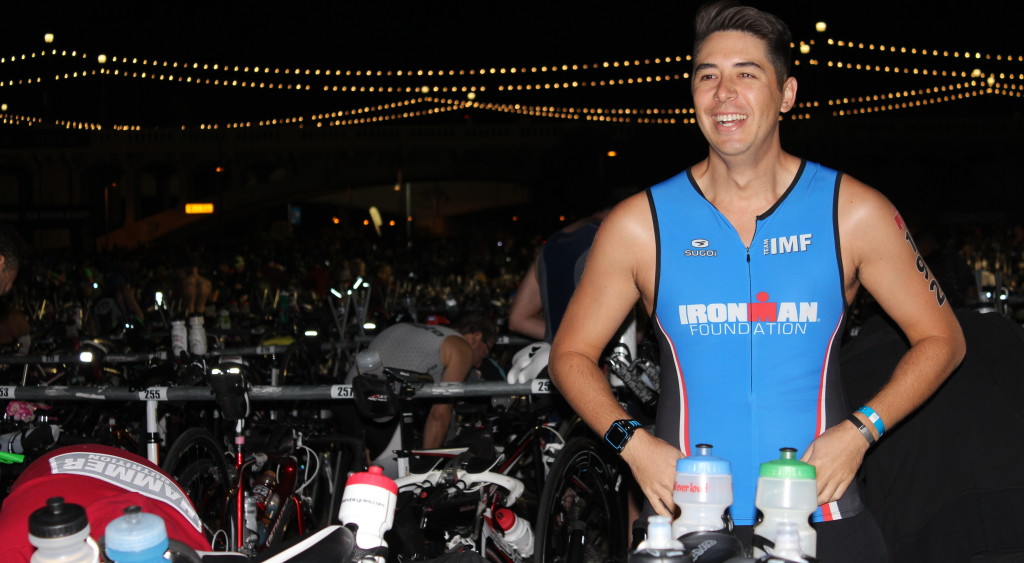 TEAM IMF Athlete, Ryan, looking pretty excited for the big day ahead.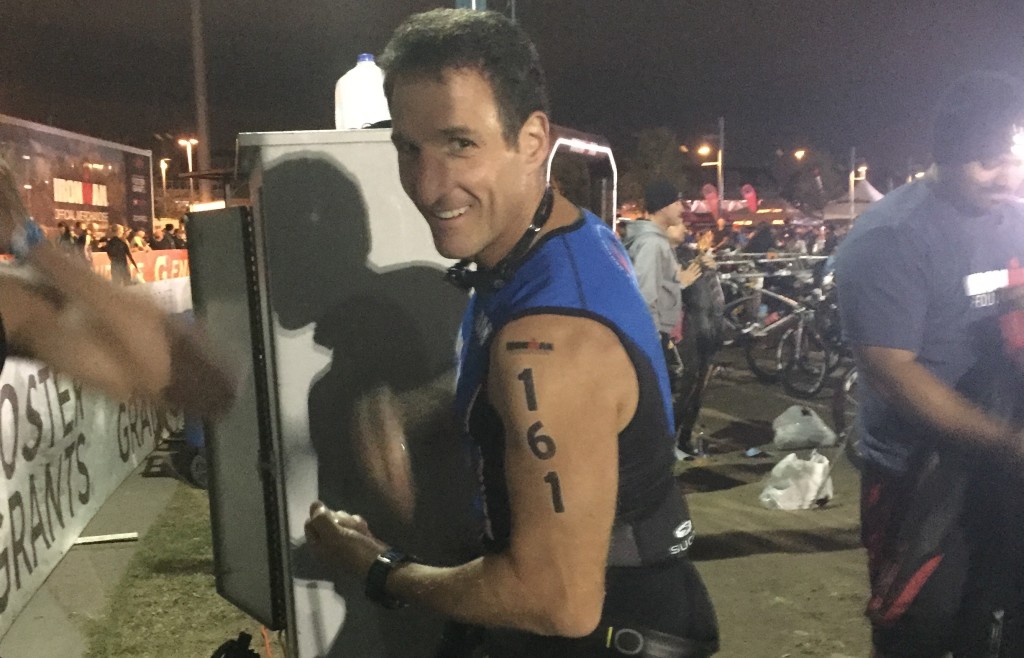 TEAM IMF Athlete and Top Fundraiser, Marc, showing off his IRONMAN Foundation tattoo and ready to rock & roll on race morning!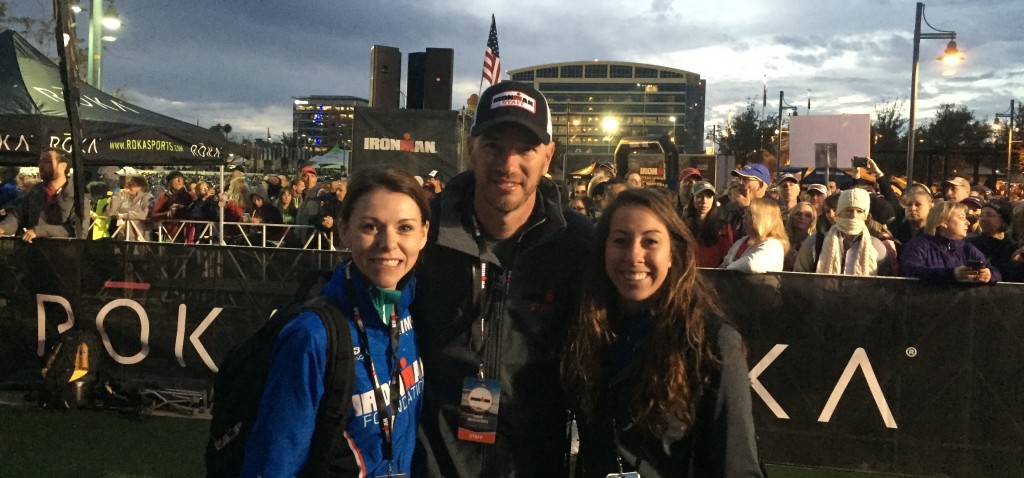 IMF Staff assisted with crowd control on race morning at swim start. Dave, Whitney, and Julianne made sure not a toe was over the start line before the cannon went off.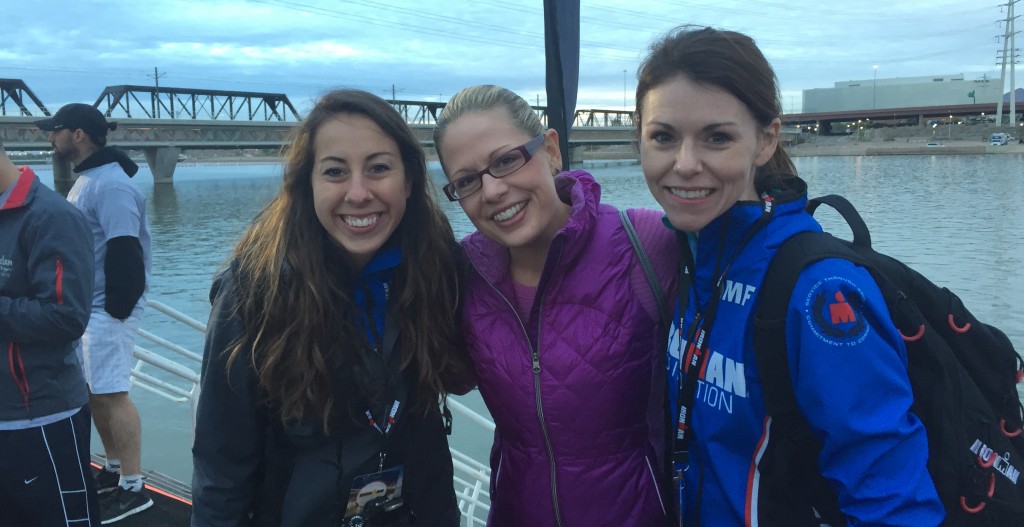 Whitney & Julianne hanging out with Congresswoman (and 2015 KONA finisher), Kyrsten Sinema, at the swim start! Congresswoman Kyrsten Sinema is a 2X IRONMAN Finisher, a great philanthropist, and a true friend to The IRONMAN Foundation.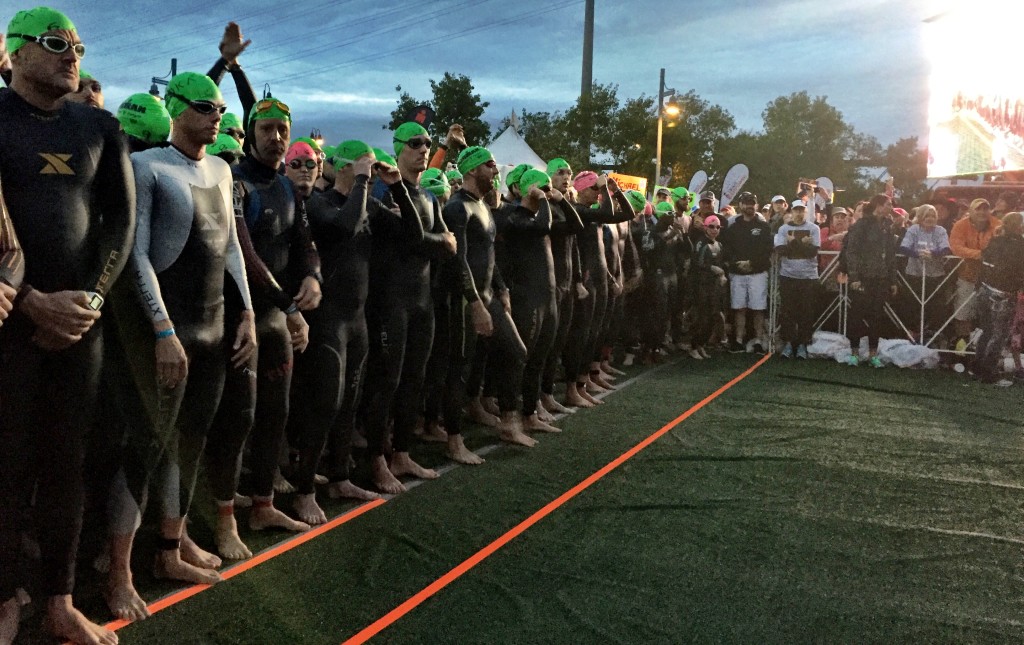 Athletes patiently waiting for the start cannon to fire.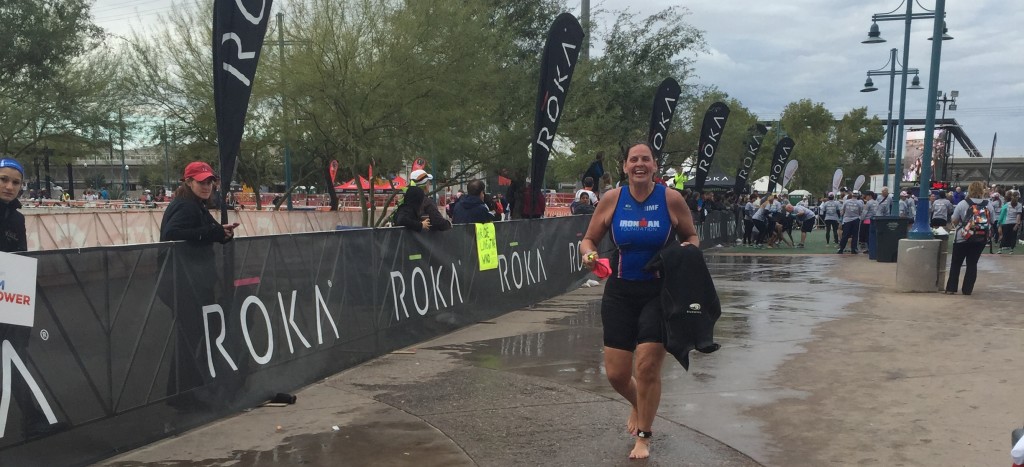 TEAM IMF Athlete, Sheila, looking great after finishing the 2.4 mile swim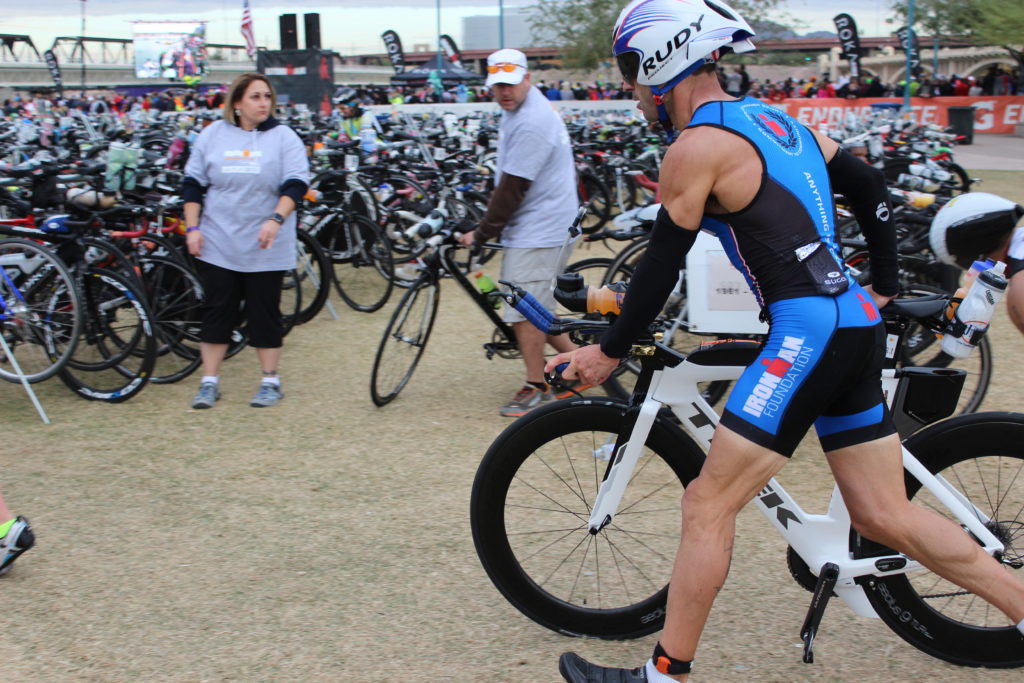 TEAM IMF Athletes are ready to hit the road for 112 miles of FUN.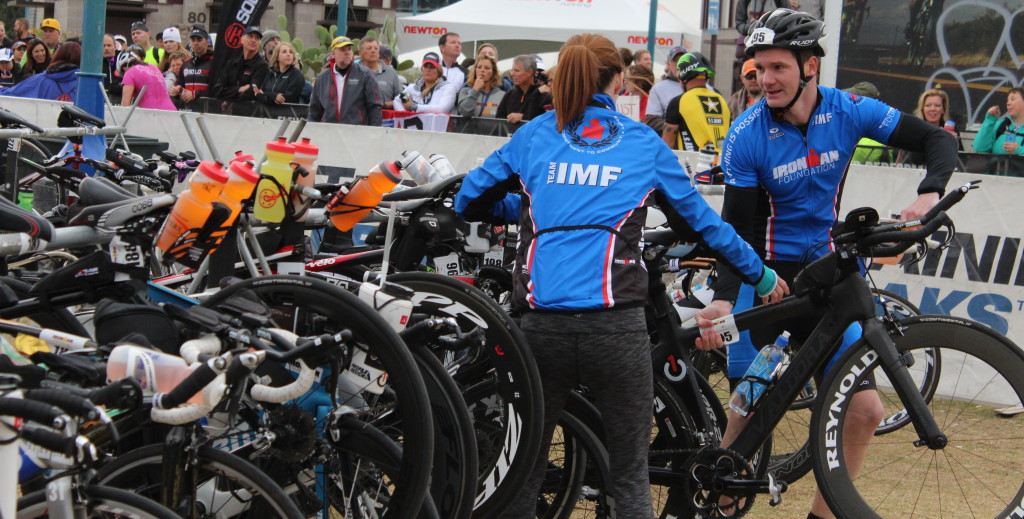 All hands on deck! IMF Fundraising Manager Whitney Tizzano helps our TEAM IMF athletes get their bikes of the rack for a nice bike ride through Arizona Desert.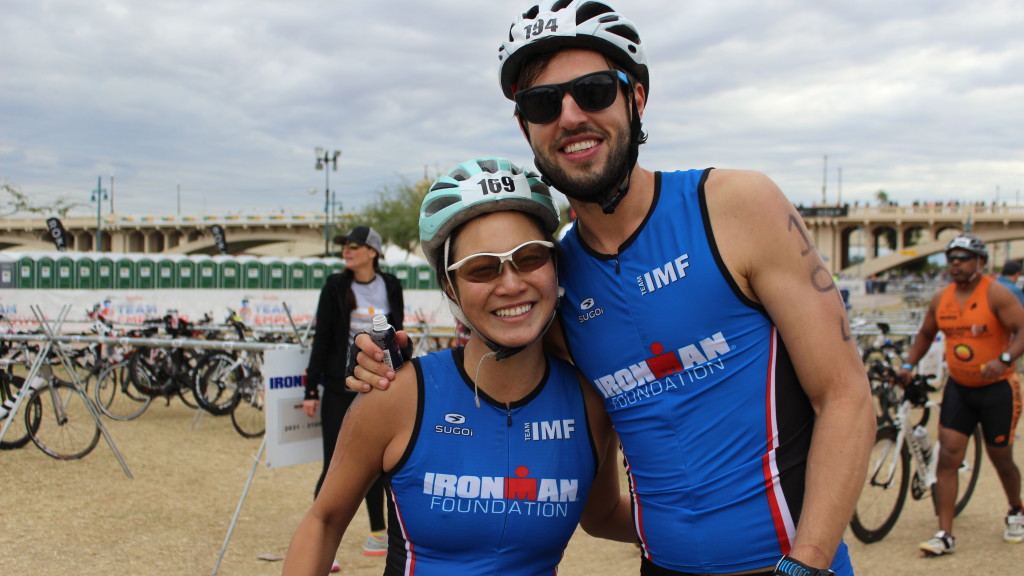 These two win Cutest TEAM IMF Couple of The Year award- they stayed together the entire race! (Cue the tears)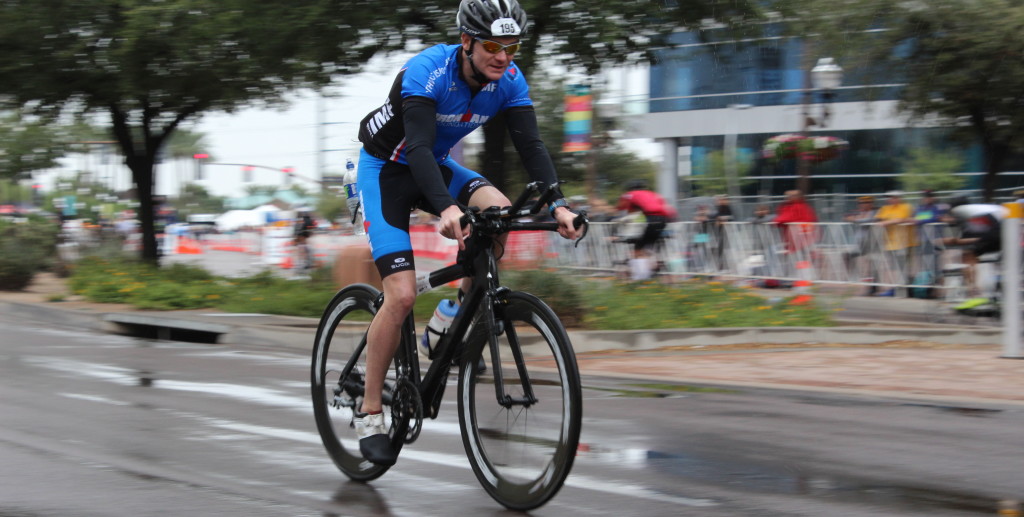 TEAM IMF Athlete, Pat, picking up the pace on the wet & rainy roads.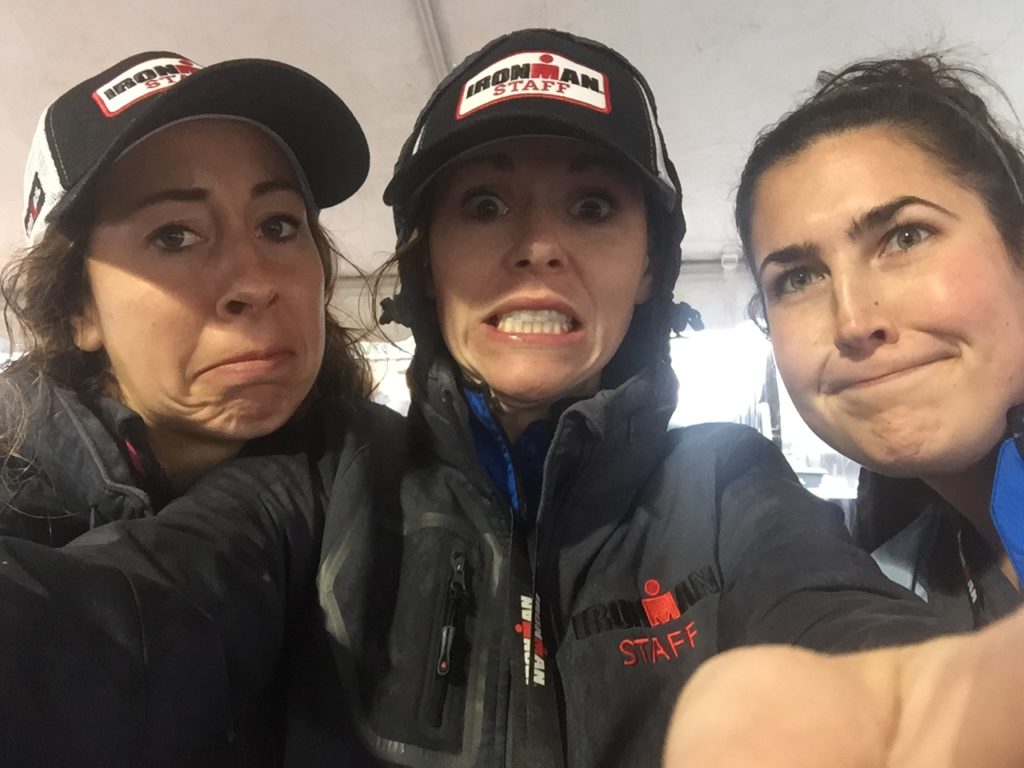 Rain or shine – IMF Staff can be found on course cheering for our IRONMAN Foundation Athletes!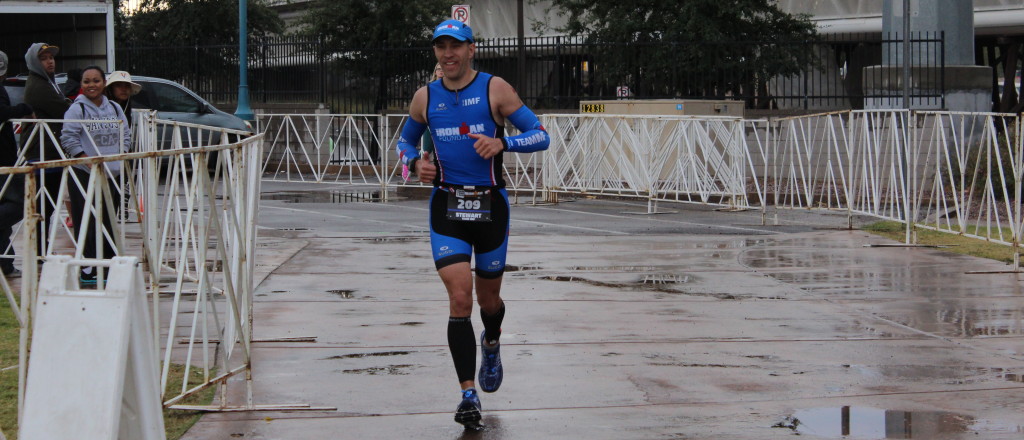 TEAM IMF Athlete, Stewart, doesn't even look tired and he's half-way through the marathon!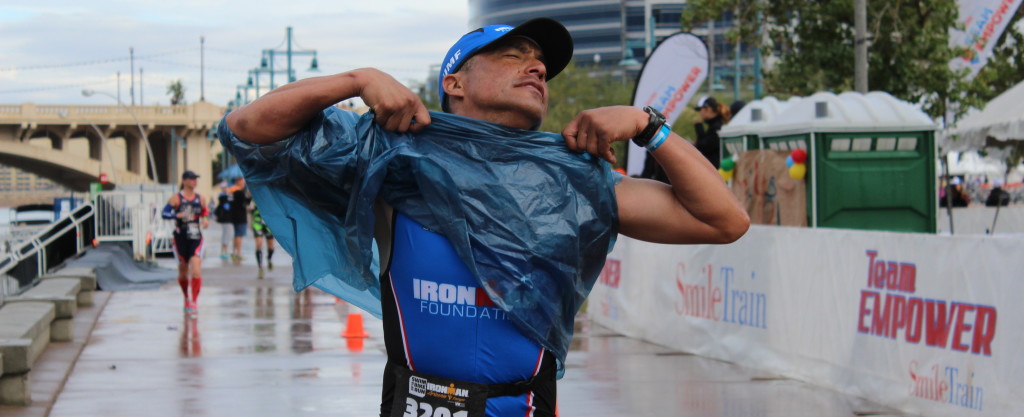 We love the enthusiasm from our TEAM IMF Athletes- they sure do look good in blue!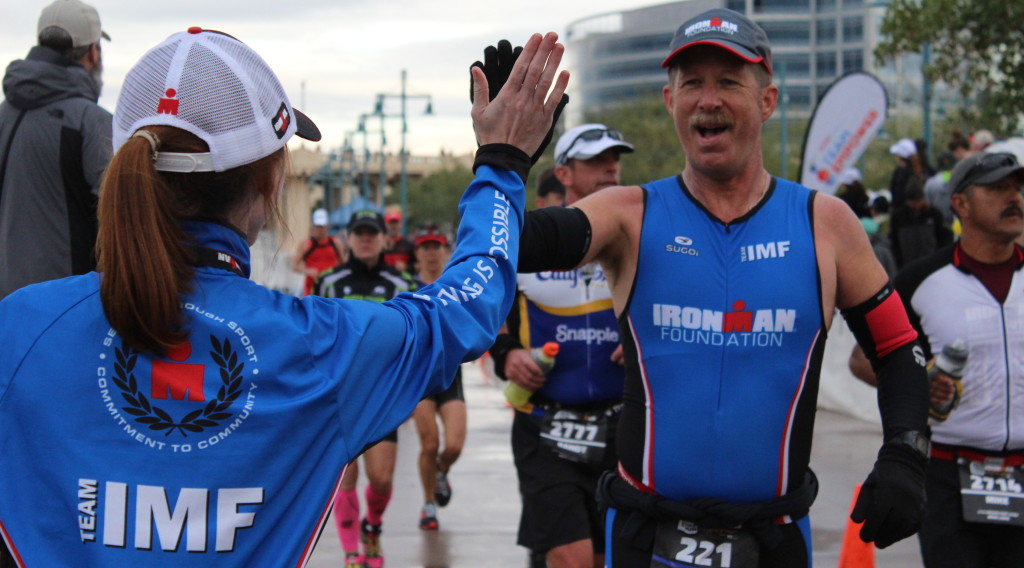 Our favorite part of the week is getting to cheer our athletes on during race day. High fives for everyone! Go Rick Go!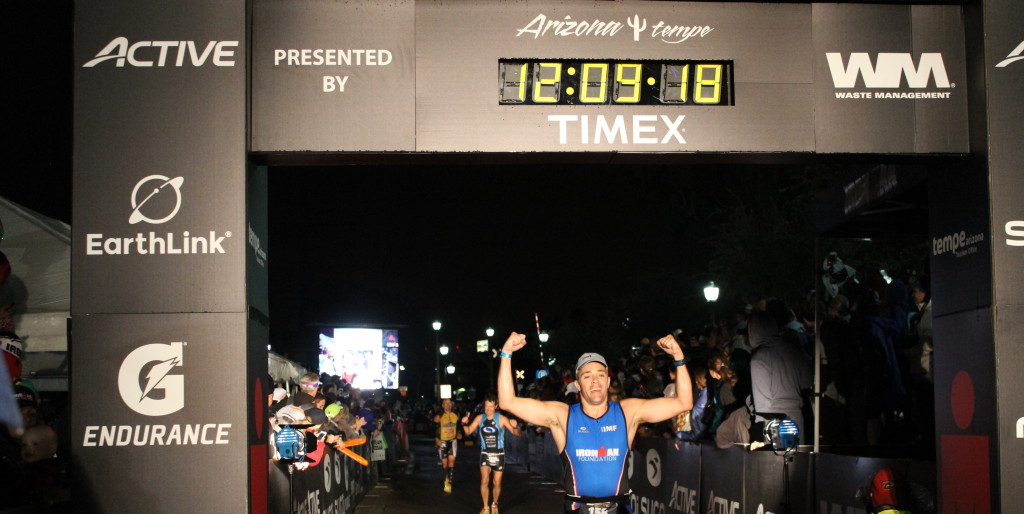 What a great finish line pose…he definitely practiced in the mirror once or twice. CONGRATS on becoming an IRONMAN!!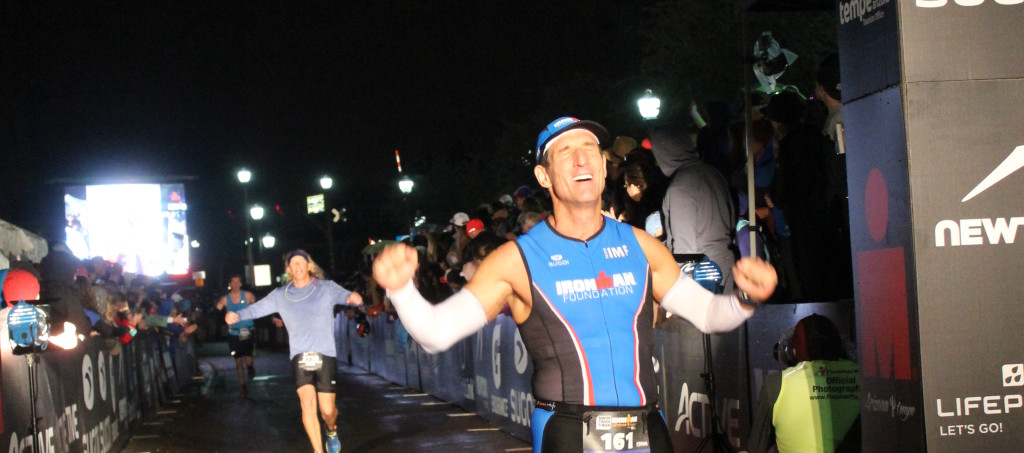 TEAM IMF Top Fundraiser, Marc, is overcome with emotion at the finish line. Not only because he crushed 140.6 miles but also because he realizes what a huge impact he is making supporting the community behind the course!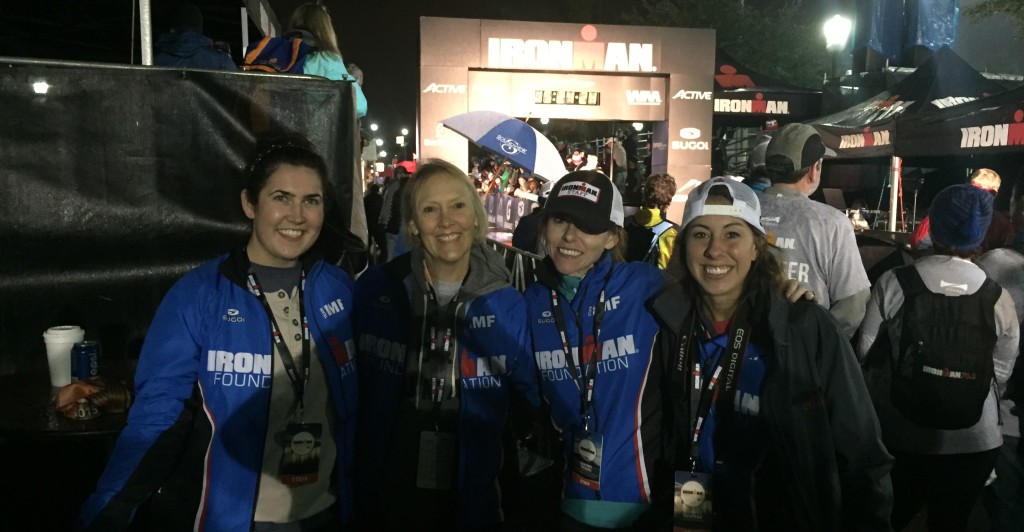 The IMF Dream Team on race day. Stephanie, TEAM IMF Athlete, even came back out after she finished IRONMAN Arizona to help us cheer on the last hour of finishers!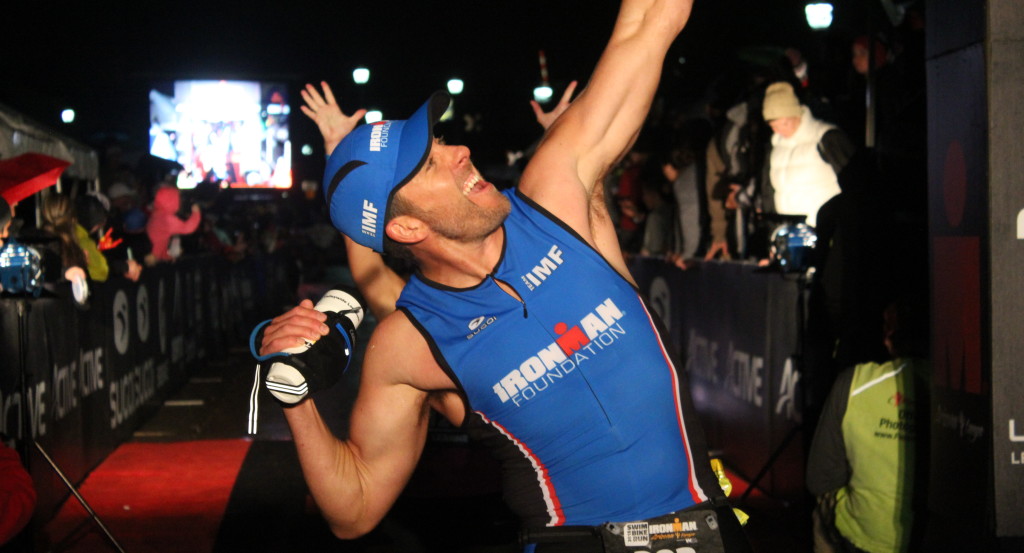 If there was a contest for "Best Finish Line Pose", this TEAM IMF Athlete would win. Hands down!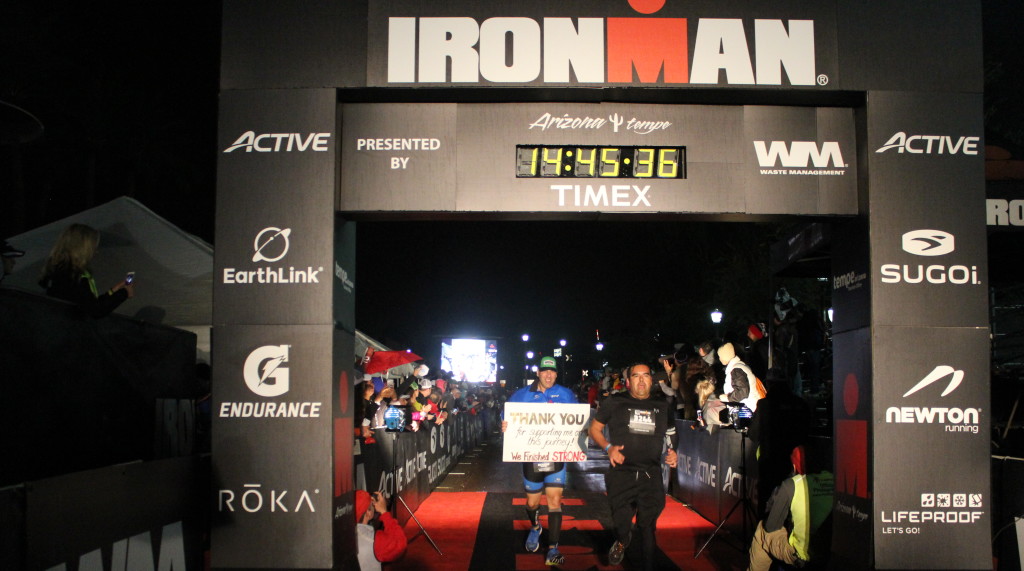 TEAM IMF Athlete and 6-time IRONMAN Finisher, Rich Alamo, had his best race this weekend at IMAZ. But he didn't forget all of those who supported him through his journeys. We love the sign he held up at the finish line!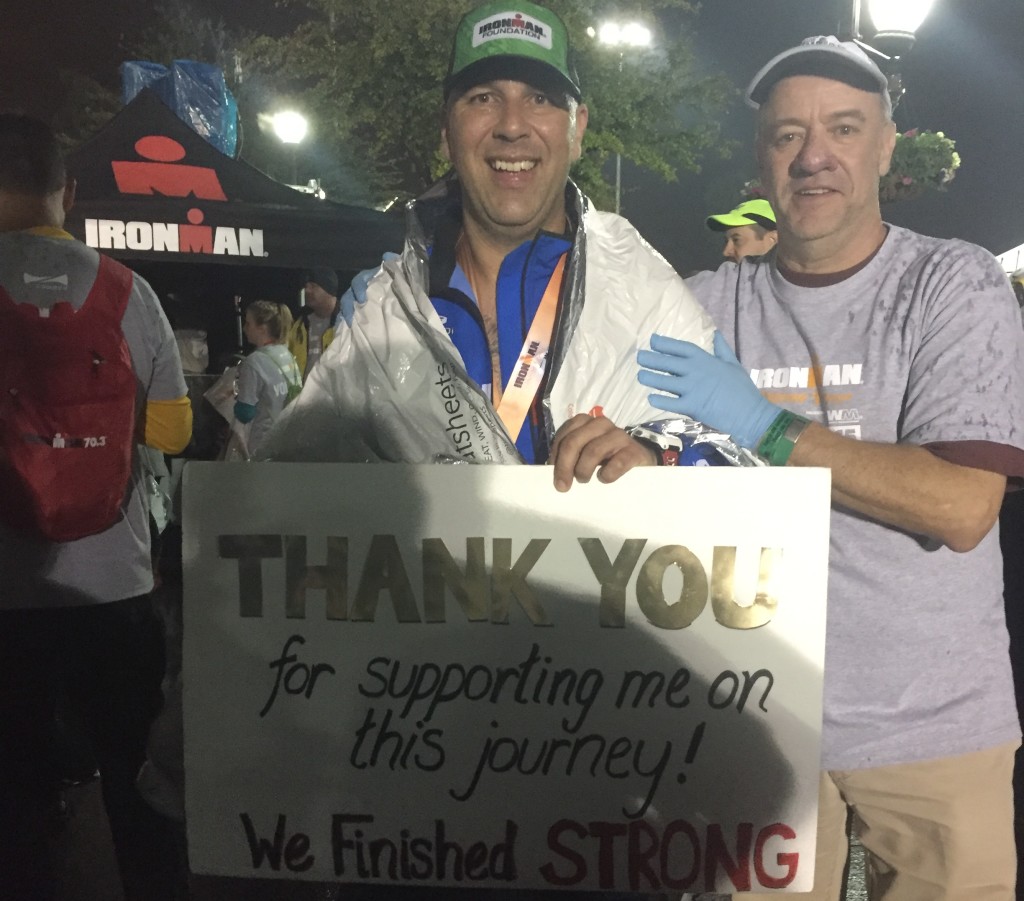 Thanks to all of our 2015 TEAM IMF Athletes for an AMAZING season- we can't wait to do it again next year!