IRONMAN 70.3 Oceanside | Surfs Up!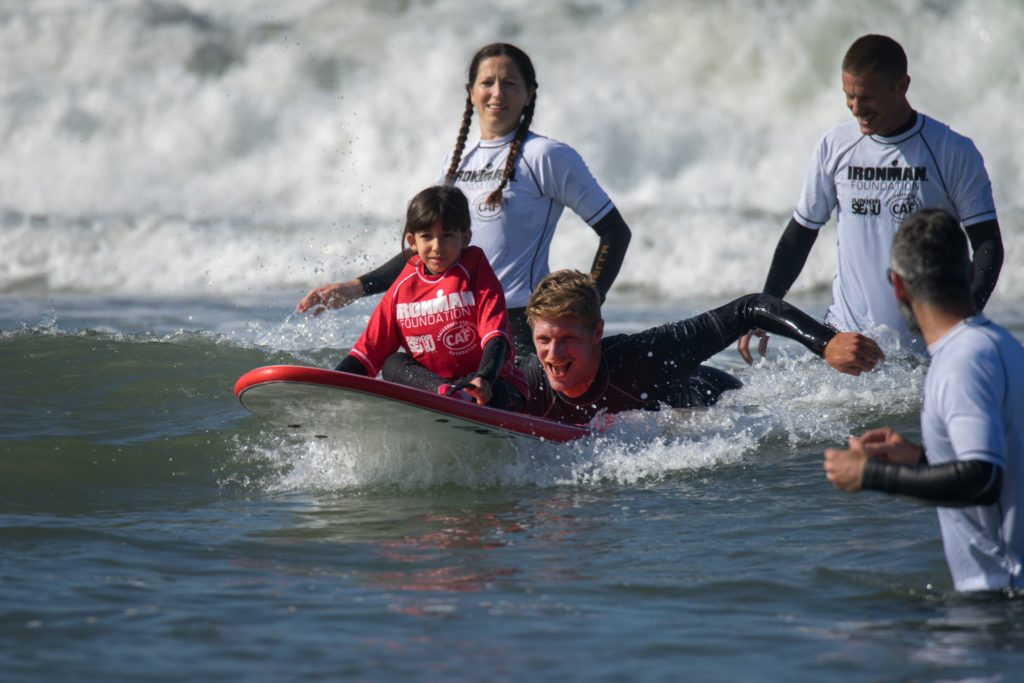 Photos by Sean Evans
The IRONMAN Foundation® will hold its second service project of the 2018 season with an adaptive surf clinic that will include specialized sessions for youth, women and military/adults with physical challenges as part of the Junior Seau Foundation Adaptive Youth Surf Program presented by Challenged Athletes Foundation, taking place on Sunday, April 8, 2018. In addition, the IRONMAN Foundation will distribute over $33,000 in charitable giveback to non-profit initiatives and groups in the greater Oceanside, California community in conjunction with the 2018 IRONMAN® 70.3® Oceanside triathlon taking place on Saturday, April 7.
The clinic will host three specialized sessions that will total up to 30 kids, women and military/adults with physical challenges who will spend the morning learning to paddle and surf at Oceanside Pier with the assistance of volunteers including professional and age-group triathletes and coaches. The Junior Seau Foundation Adaptive Surf Program presented by Challenge Athletes Foundation provides the opportunity for participants with physical challenges to learn how to surf, improve their skills and ultimately share in a lifestyle sport that so many in Southern California enjoy, while celebrating the legacy of Junior Seau, the former San Diego Chargers linebacker who lived in Oceanside and surfed regularly.
"We are very grateful to the Junior Seau Foundation, the IRONMAN Foundation and all the athletes who will come out to help advance our program to teach and develop the next wave of challenged athletes in Adaptive Surfing," said Virginia Tinley, CAF Executive Director. "This clinic offers everyone that participates in a truly special and life-changing opportunity to make an impact in this community. We are excited to see some of these attendees catch their first waves and stand on their surfboards for the first time."
The IRONMAN Foundation Community Fund provides community and volunteer grant opportunities to non-profit organizations where North American IRONMAN events are held. In 2018, the IRONMAN Foundation will distribute more than $1.7 million in grant funding to support the needs of IRONMAN race communities across North America, including a grant program to support organizations with a volunteerism component.
"We are honored to support so many outstanding local community organizations and for our ongoing partnership with Challenged Athletes Foundation," said Sarah Hartmann, Acting Executive Director of the IRONMAN Foundation. "The adaptive surf clinic is an extraordinary opportunity for our athletes to connect with CAF heroes and create a lasting and tangible impact in Oceanside."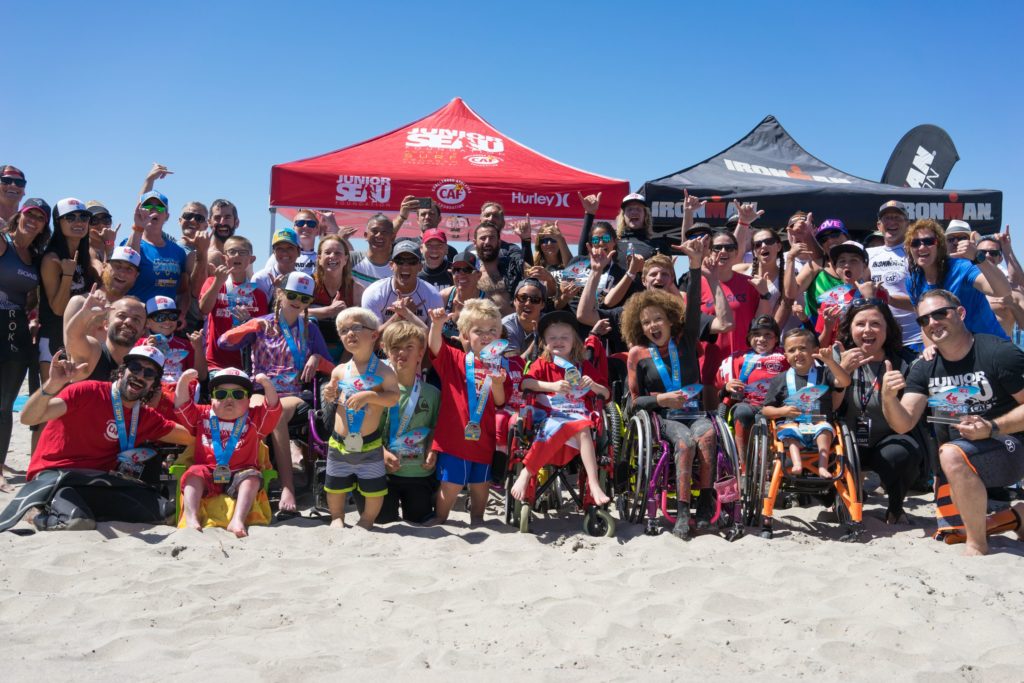 To register for the IRONMAN Foundation 2018 Junior Seau Foundation Adaptive Surf Clinic presented by Challenged Athletes Foundation as a participant, surf coach or volunteer, please visit www.ironmanfoundation.org/oceanside.
For more information and ways for you to get involved with the IRONMAN Foundation, visit www.ironmanfoundation.org. #RaceForMore