IRONMAN Foundation Awards Wildfire and COVID-19 Relief Effort Grants to 44 Charitable Organizations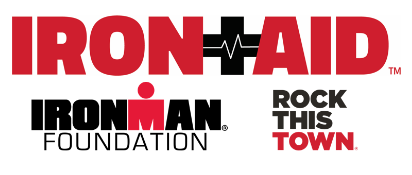 – 230 organizations in total provided support through the IRONMAN Foundation's IRONAID program since launch
– $20,000 distributed to Humanitarian Relief efforts in Canada and Northern California
TAMPA, Fla. (October 20, 2020) – The IRONMAN Foundation® has announced the fourth distribution of its IRONAIDTM COVID-19 Support Fund grants to 40 charitable organizations. To date, over $400,000 has been distributed to 160 health-related charitable organizations through the IRONAID COVID-19 Support Fund grants. An additional 70 organizations have received support through Operation IRONAID Nutrition or Operation IRONAID Face Masks in partnership with Framebridge and Good360, bringing support to 230 organizations and impact to more than 2.5 million people globally through meal distribution, face coverings and grant funding for organizations supporting youth, the homeless, seniors, veterans and other vulnerable populations, as well as groups focused on research and WASH (Water, Sanitation and Hygiene). In addition, the IRONMAN Foundation is providing four Humanitarian Relief grants in response to wildfires in Northern California and Canada.
"We stand with our event communities, athletes, volunteers, and staff as well as their families and friends who have been affected by the COVID-19 pandemic and the devastating wildfires in Canada and Northern California," shared Sarah Hartmann, Executive Director of the IRONMAN Foundation. "When disaster strikes our race communities, like the serious situation with the California wildfires, we call upon our Rock 'n' Roll Marathon Series and IRONMAN community to support relief efforts. We thank all of our athletes, partners and donors for their generosity that allows us to continue to give during these times of extreme need."
IRONAID COVID-19 Support Fund
It is the mission of the IRONMAN Foundation and Rock This Town, the Charitable arm of the Rock 'n' Roll Marathon Series, to create positive, tangible impact in our race communities through grant funding, volunteerism and relief efforts. IRONAID COVID-19 Support Fund grants are available to health-related nonprofit organizations worldwide. Supported grantee programs include medical assistance, support of children, youth, and veterans, impoverished and other vulnerable populations, feeding the hungry, and general emergency relief. The following are round four grantees.
Alzheimer's Association, Honolulu, HI, USA
Back to Eden Fellow Program, Houston, TX, USA
Charity Wound Care Foundation Inc., Rancho Cucamonga, CA, USA
Chattanooga Community Kitchen, Chattanooga, TN, USA
Clean the World Foundation, Washington, DC, USA
Conquer Paralysis Now, Las Vegas, NV, USA
Des Moines Area Religious Council, Des Moines, IA, USA
Friendship House Roanoke, Inc., Roanoke, VA, USA
Fundación Bolivar Education, Quito, Ecuador
Fundación Créalo, Cali, Columbia
Girls on the Run Sonoma County, Santa Rosa, CA, USA
Good Shepherd Food Bank, Auburn, ME, USA
HelpLine/Connections Volunteer Center, Delaware, OH, USA
Houston Area Community Services, Houston, TX, USA
Interfaith of The Woodlands, The Woodlands, TX, USA
Luke's House: A Clinic for Healing and Hope, New Orleans, LA, USA
Msunduzi Hospice Association, Pietermaritzburg, South Africa
Oasis Community Partners, Washington, DC, USA
Pacific Elementary School, Davenport, CA, USA
Palmer Home for Children, Hernando, MS, USA
Paying It Forward – West Hawai'i, Kailua-Kona, HI, USA
PRC, San Francisco, CA, USA
PVCE Multisport Academy NPC, Port Elizabeth, South Africa
Richmond Friends of Recreation, Richmond, CA, USA
Safe Passages, Oakland, CA, USA
Shelter from the Storm Ministries, Inc., Sun Prairie, WI, USA
Small Choices Foundation, Denver, CO, USA
Snoqualmie Valley Shelter Services, Snoqualmie, WA, USA
Soaringwords, New York, NY, USA
Stitched Together, Morgan Hill, CA, USA
Street2Feet, San Antonio, TX, USA
Stronger to Serve, Magnolia, TX, USA
The Clinic, Phoenixville, PA, USA
The Garces Family Foundation, Philadelphia, PA, USA
The Kyle Pease Foundation, Atlanta, GA, USA
The Northern Lighthouse, Inc., Presque Isle, ME, USA
The Woodlands Running Club, The Woodlands, TX, USA
Trauma Intervention Program of Southern Nevada, Las Vegas, NV, USA
Treaty Rock Elementary, Post Falls ID, USA
YMCA Greater Houston, Houston, TX, USA
Wildfire Relief Grantees
In August, the City of Penticton, Canada battled the Christie Mountain Wildfire which threatened the IRONMAN® Canada-Penticton community. Wildfires also began raging through Northern California and continue to burn impacting the IRONMAN 70.3® Santa Cruz, IRONMAN 70.3 Santa Rosa, IRONMAN Santa Rosa, Rock 'n' Roll® San Jose Half Marathon, and Santa Cruz Half Marathon race communities. Due to these natural disasters, The IRONMAN Foundation has distributed $20,000 in Humanitarian Relief funding to four charitable organizations who are providing support to these areas.
City of Penticton Fire Department, Penticton, Canada
Community Foundation Santa Cruz County, Santa Cruz, California, USA
Santa Rosa Fire Fighters Foundation, Santa Rosa, California, USA
Silicon Valley Community Foundation, Mountain View, California, USA
Grant applications for the final round of IRONAID COVID-19 Support Fund grants in 2020 are currently being accepted from health-related organizations with COVID-19 response programs. Deadline for submission is Tuesday, December 15. For additional information on the IRONAID COVID-19 Support Fund and how to donate, as well as Operation IRONAID Nutrition and Operation IRONAID Face Masks in partnership with Framebridge and supported by Good360, visit www.ironmanfoundation.org/ironaid.
For more information on the IRONMAN Foundation visit http://www.ironmanfoundation.org. For media related inquiries, please contact press@ironman.com.
###
About the IRONMAN Foundation
The IRONMAN Foundation creates positive, tangible change in race communities by engaging athletes and volunteers to participate in programs that demonstrate service through sport and commitment to community. Since 2003, over $50,000,000 has been provided through giveback programs led by the IRONMAN Foundation to more than 9,500 local, regional, national and global nonprofit initiatives. Through these partnerships, IRONMAN and Rock 'n' Roll Marathon Series participants are powerfully linked to the community and together help leave a positive legacy behind in race communities long after event day. For more information on IRONMAN Foundation programs, including TEAM IMF, Community Fund, Rock This Town®, Your Journey Your Cause, and Women For Tri, visit www.ironmanfoundation.org.
About The IRONMAN Group
The IRONMAN Group operates a global portfolio of events that includes the IRONMAN® Triathlon Series, the IRONMAN® 70.3® Triathlon Series, the IRONMAN® Virtual Racing™ (VR™) Series, 5150™ Triathlon Series, the Rock 'n' Roll Marathon Series®, the Rock 'n' Roll Virtual Running™ Series, IRONKIDS®, ITU World Triathlon Series, premier running events including the Standard Chartered Singapore Marathon™ and The Sun-Herald City2Surf®, Ultra-Trail® World Tour events including Tarawera Ultra and Ultra-Trail Australia™, mountain bike races including the Absa Cape Epic®, road cycling events, and other multisport races. The IRONMAN Group is the largest operator of mass participation sports in the world and provides more than a million participants annually the benefits of endurance sports through the company's vast offerings. Since the inception of the iconic IRONMAN® brand and its first event in 1978, athletes have proven that ANYTHING IS POSSIBLE® by crossing finish lines around the world. Beginning as a single race, The IRONMAN Group has grown to become a global sensation with hundreds of events across 55+ countries. The IRONMAN Group is owned by Advance (www.advance.com), a private, family-owned business. For more information, visit www.ironman.com.