THE IRONMAN FOUNDATION GIVES BACK TO GREATER LAKE PLACID REGION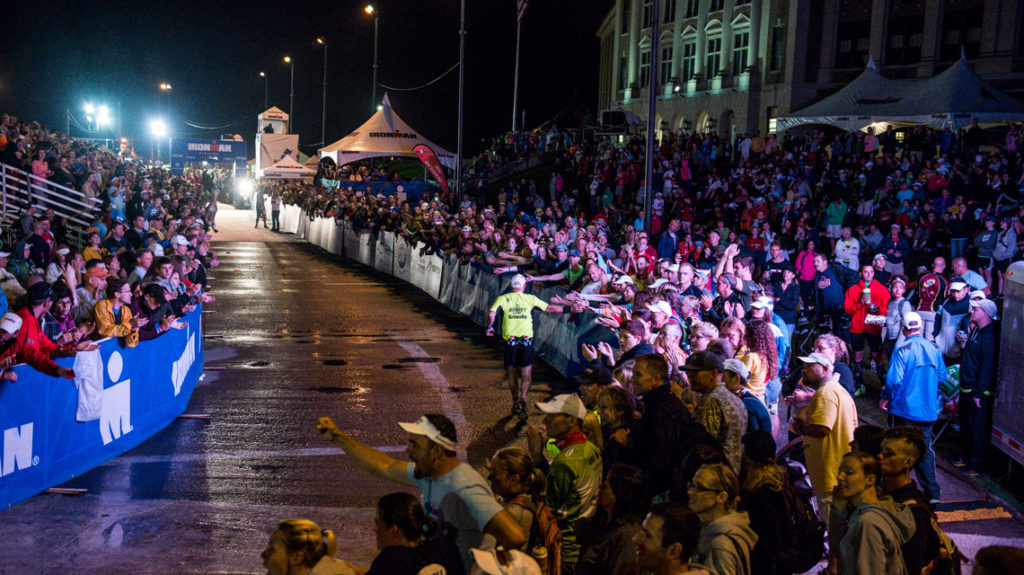 The IRONMAN Foundation® will distribute $60,000 in charitable giveback to non-profit initiatives and groups in the greater Lake Placid, New York region in conjunction with the 2016 IRONMAN® Lake Placid triathlon taking place on Sunday, July 24, 2016. The IRONMAN Foundation Community Fund provides community and volunteerism grant opportunities to non-profit organizations where IRONMAN events are held. The IRONMAN Foundation's contribution will provide support to non-profit needs and initiatives within the local community, and brings the total giveback to more than $1,437,000 in the region since the first event in Lake Placid in 1999. During 2016, The IRONMAN Foundation will distribute more than $1.6 million in grant funding to support the needs of IRONMAN race communities across North America.
Community Grants
The IRONMAN Foundation provides charitable support to a variety of local non-profit organizations that recognize citizens in need and support The Foundation's mission. The Foundation works with community leaders to identify projects and initiatives and to provide funding in order to support worthwhile causes. This year, The IRONMAN Foundation Community Fund will distribute $20,000 in grants to deserving organizations making a positive impact in communities located in the Lake Placid region.  One featured grant recipient, The American Red Cross, will receive a $5,000 grant to assist with volunteer recruitment, disaster response training and reduce home fire deaths by providing free smoke alarms and conducing fire-safety plans with families.
"We are extremely grateful to the Ironman Foundation for their generous support and commitment to emergency preparedness in our community," said Jane Gendron, executive director of the American Red Cross North Country Chapter. "This award enables the Red Cross to engage in critical local outreach activities to help people prevent and prepare for disasters like home fires. It also ensures that we can build and train a strong corps of local volunteers to provide disaster relief where it is needed most."
Another featured grant recipient, the Lake Placid Outing Club, will be receiving a $5,000 grant to provide scholarships and subsidies to youth and families from diverse socioeconomic backgrounds to enjoy wilderness trips that build a sense of self-esteem and satisfaction of achievement.
"The Lake Placid Outing Club is forever grateful to the IRONMAN Foundation for its continued and generous support of our scholarship fund for outdoor programming," said Dave Balestrini, Board President of The Lake Placid Outing Club. "The support of the IRONMAN Foundation has allowed us to reach out to new families, increasing our participant and volunteer base by 10% in the 2016 spring season with the anticipation that this will continue to grow throughout the summer.  Through our scholarship program, area youth from all socio-economic backgrounds will be offered unrivaled, enriching outdoor activities from hiking to paddling, backpacking to mountain biking and much more."
Volunteer first responder agencies within the region will also be awarded $10,000 in grant funding to help support their missions in providing much-needed resources, training, and equipment to volunteers that provide fire and EMS duties.
"Grant funding is one way that the IRONMAN Foundation leaves a lasting legacy in the communities where IRONMAN races take place," said Dave Deschenes, Executive Director of the IRONMAN Foundation. "We are pleased to be able to support the greater Adirondack region and make a difference in the community that is so welcoming to IRONMAN and our athletes from all over the world."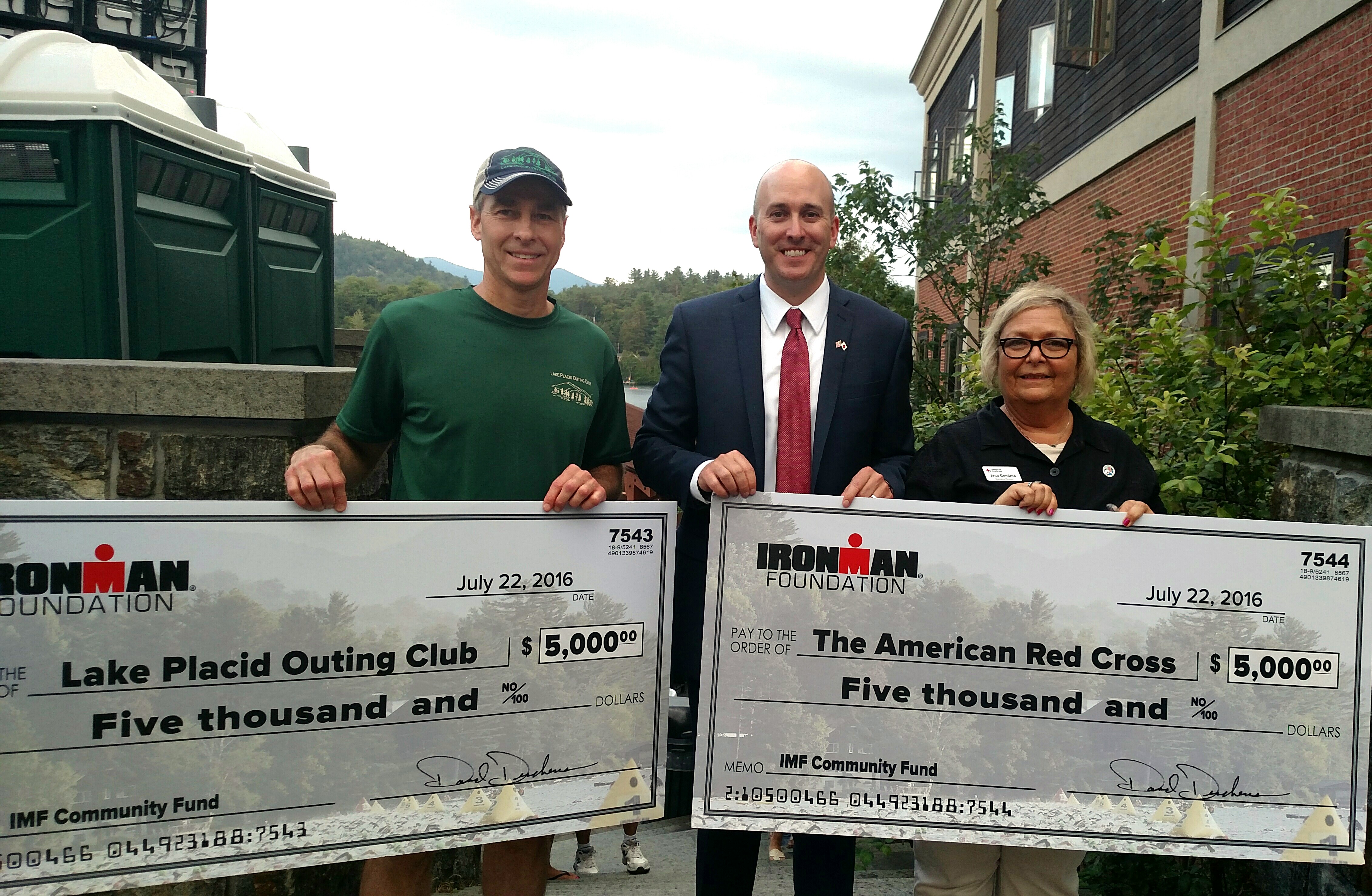 Volunteerism Grants
Within IRONMAN's race communities, The IRONMAN Foundation provides a grant program to support organizations that have a volunteerism component. This year, The IRONMAN Foundation's Community Fund will provide over $40,000 in volunteer grant donations for the IRONMAN Lake Placid triathlon. "We are thrilled to continue our support of so many tremendous organizations that selflessly serve others within the Adirondack region year-after-year," said Christine Perkins, Community Relations Manager for The IRONMAN Foundation. Last year, volunteer grant funding was distributed among 31 community groups in the region.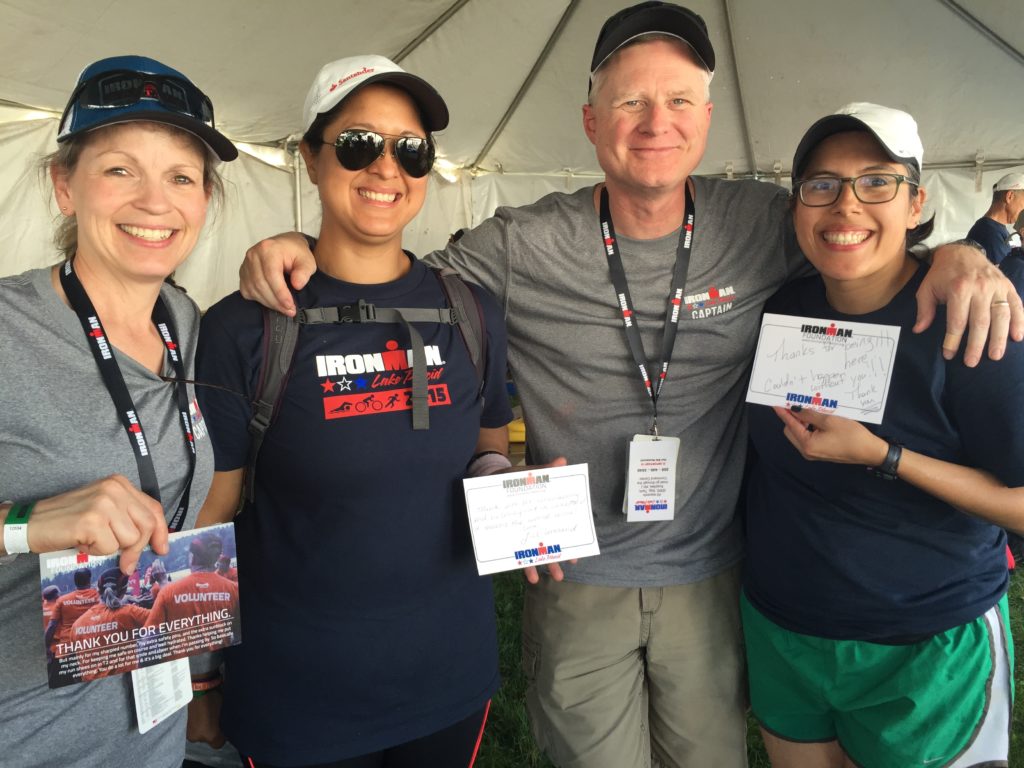 Food Drive
The IRONMAN Foundation will be collecting canned goods to donate to the Lake Placid Ecumenical Food Pantry at St. Agnes Church.  Athletes are encouraged to bring at least one non-perishable item to the IRONMAN Foundation booth within the IRONMAN Village hours.
Featured Charity Partner
The IRONMAN Foundation has worked with many non-profit organizations in the form of charity partnerships throughout the years. The Multiple Myeloma Research Foundation (MMRF) is the Exclusive Charity Partner of the 2016 IRONMAN Lake Placid triathlon. Since 2014, over 100 athletes compete each year on the MMRF Team for Cures in Lake Placid and have raised upwards of $800,000 for life-extending cancer research. Nearly 90% of all funds raised by the MMRF and its Team for Cures athletes go directly to cancer research and related programming – helping to accelerate the development of next generation multiple myeloma treatments to prolong patients' lives, and lead to a cure for cancer.

Partnering with an IRONMAN® or IRONMAN 70.3® event provides a platform for charities to raise awareness and educate others about their cause while raising valuable funds towards their mission. Through these partnerships, $6,397,900 was raised to support their respective missions in 2015 alone, and $18.6 million since the beginning of The IRONMAN Foundation's charity partnership program.