IRONMAN Foundation Gives Back to Boulder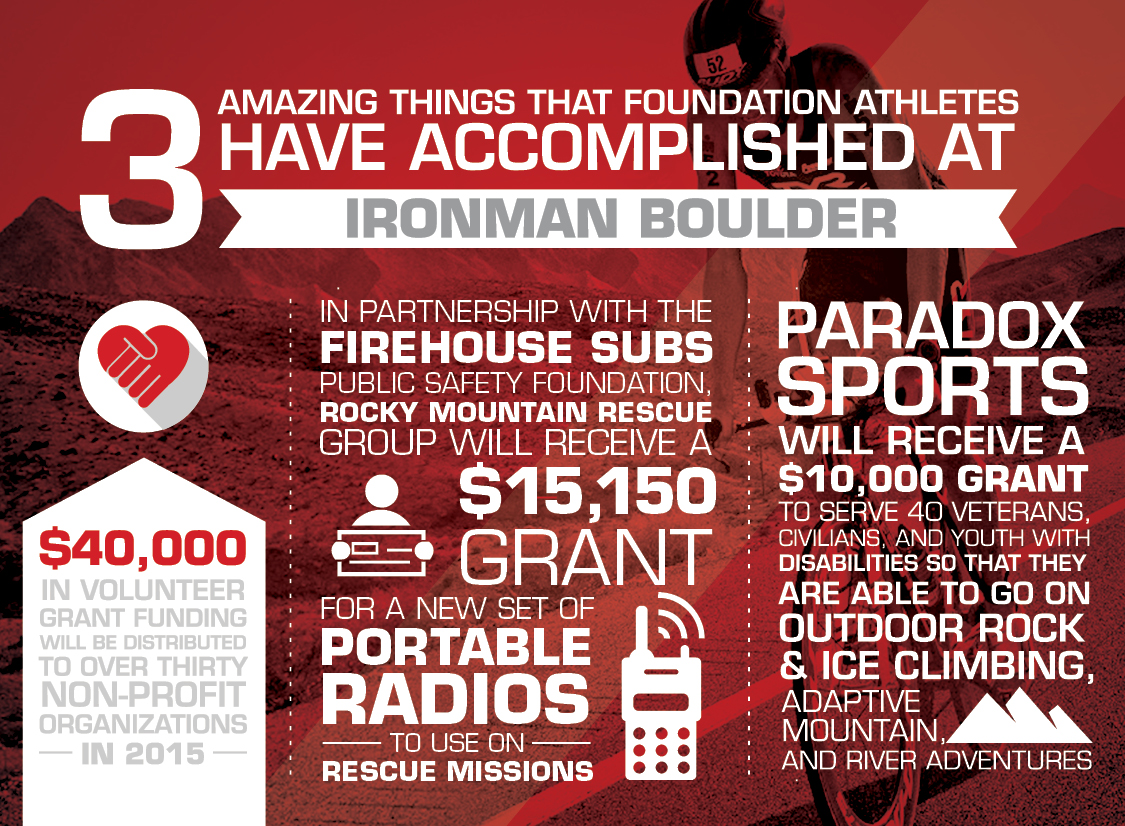 The IRONMAN Foundation® Community Fund will distribute $50,000 in grant funding to non-profit initiatives and groups in the greater Boulder, Colorado community in conjunction with the 2015 IRONMAN® Boulder triathlon taking place on Sunday, August 2, 2015. The IRONMAN Foundation Community Fund provides community and volunteer grant opportunities to non-profit organizations where U.S. IRONMAN® events are held.  With this most recent donation from The IRONMAN Foundation, a total of $121,000 has been given across the Boulder Triathlon Series this year.  In 2015, The IRONMAN Foundation will provide more than $1.5 million to support the needs of IRONMAN race communities across North America.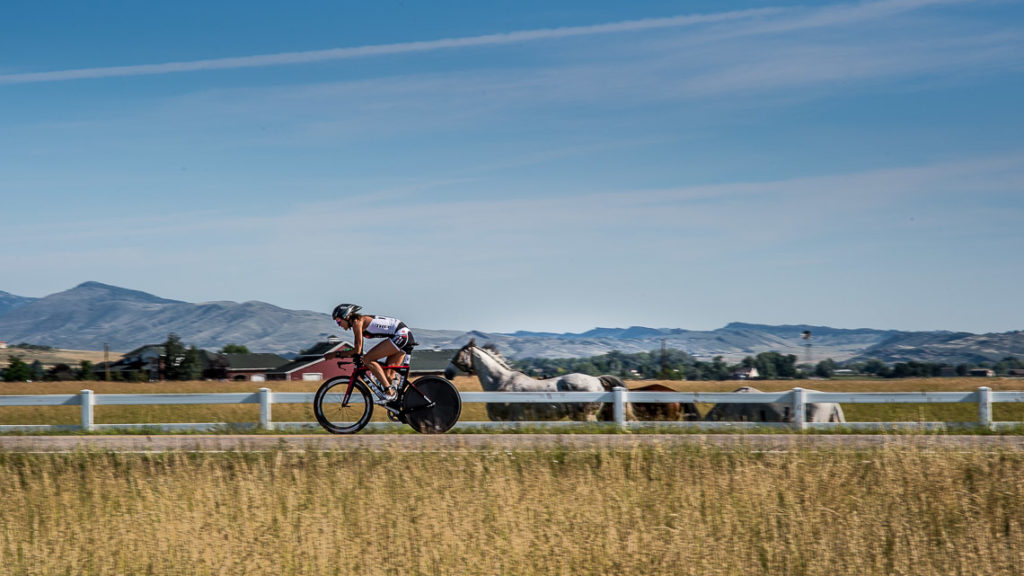 Community Grants
The IRONMAN Foundation provides charitable support to a variety of local nonprofit organizations that recognize citizens in need and support the Foundation's mission. The Foundation works with community leaders to identify projects and initiatives and to provide funding in order to support worthwhile causes. This year, The IRONMAN Foundation's Community Fund will provide a $10,000 community grant to Paradox Sports, who will use the funds to serve 40 veterans, civilians, and youth with disabilities in life-changing, perception-shattering adventures in the outdoors climbing rock and ice, and on adaptive mountain and river expeditions.  Executive Director, Doug Sandok, said "The grant from the Ironman Foundation aligns well with our mission and directly supports our life changing programming. Paradox Sports not only supports individuals in discovering what they are capable of, but also creates adaptive sport communities that include people with disabilities and other able bodied individuals. By creating these powerful inclusive communities we are exploding preconceived notions of what someone with a disability is capable of. We create bridges and bonds in the outdoor community for our veterans, creating a holistic approach to changing people's perceptions of difference and possibility. We are proud to be partnering with the Ironman Foundation in creating that positive change. The multisport community has always been about breaking through perceived limits and challenging the possible and that attitude aligns closely with our own. Thank you to the Ironman Foundation for supporting the mission and work of Paradox Sports."
Volunteer Grants
Within IRONMAN's race communities, The IRONMAN Foundation provides a grant program to support organizations that have a volunteerism component. This year, The IRONMAN Foundation's Community Fund will provide an additional $40,000 in volunteer grant donations. "We are thrilled to expand The IRONMAN Foundation's reach and impact through volunteer grants in Boulder," said Christine Perkins, Community Relations Manager for The IRONMAN Foundation. Last year, volunteer grant funding was distributed among thirty eight community groups in the region.
Firehouse Subs Public Safety Foundation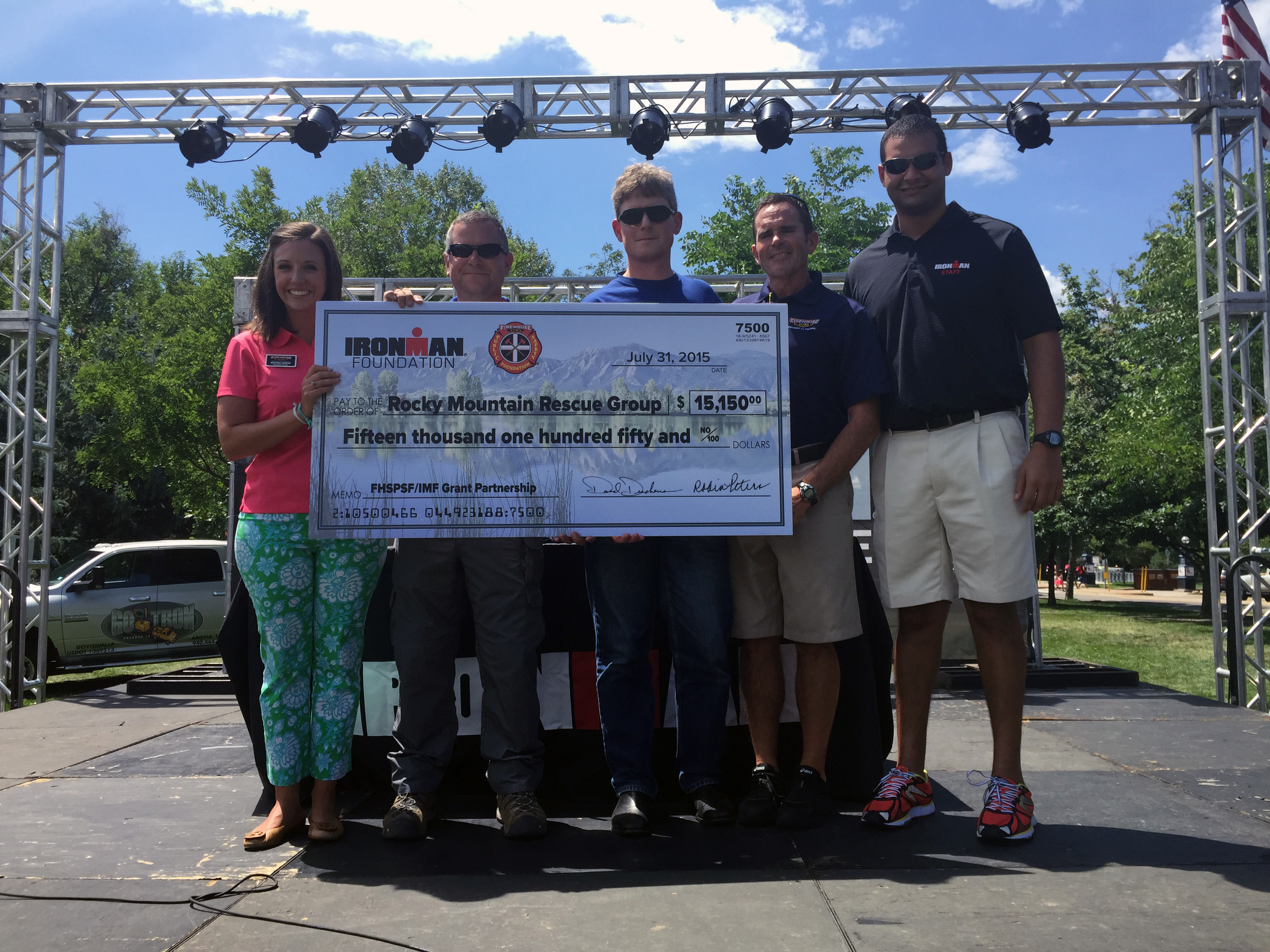 The IRONMAN Foundation, in partnership with the Firehouse Subs Public Safety Foundation, will also donate an additional grant of $15,150 to the Rocky Mountain Rescue Group (RMRG) to show support of first responder groups. This donation will be used to procure a complete set of portable radios for technical mountain search and rescue response and field communications.  RMRG's representative Steve Dundorf explained, "These portable radios will greatly enhance safety, efficiency and could potentially save lives.  We greatly appreciate IRONMAN Foundation's and Firehouse Subs Public Safety Foundation's support of RMRG and all of those we serve."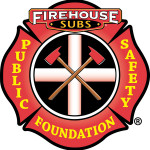 "Firehouse Subs Public Safety Foundation along with The IRONMAN Foundation are grateful for the opportunity to give back to those who loyally serve our communities," said Robin Peters, Executive Director of FHSPSF. "As IRONMAN athletes prove that 'Anything is Possible,' we feel that the mantra also represents what can be done to support the men and women who have dedicated their lives to protecting others."
IMF-Newton Running Ambassador Triathlon Team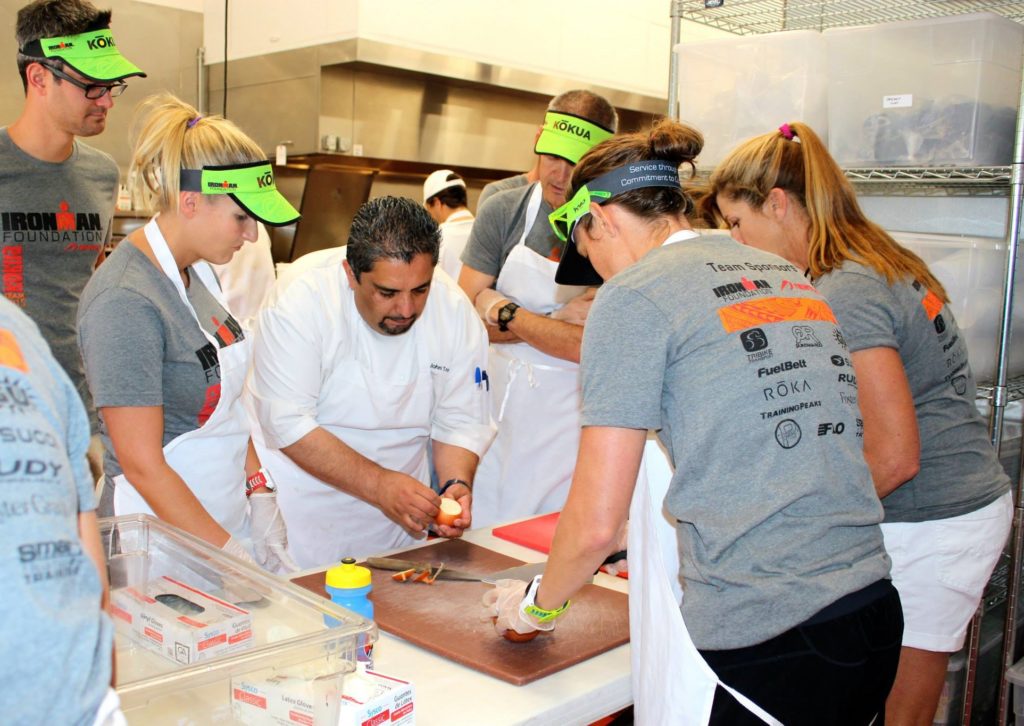 The IRONMAN Foundation Newton Running Ambassador Triathlon Team, in its third year of existence, will also be giving back in Boulder. The goal of the team is to have athletes share the concept of "service through sport and commitment to community."  Dave Deschenes, Executive Director of The IRONMAN Foundation states "our partnership with Newton Running has allowed us to come into a community and showcase that IRONMAN is so much more than an amazing endurance event. It is about IRONMAN, our partners and athletes making a difference in our race communities through the sport of triathlon."  The athletes on the team have raised $14,500 which will be donated to the Boulder Bridge House, which creates a culture of opportunity for Boulder's homeless and working poor.
Your Journey Your Cause
The IRONMAN Foundation provides registered athletes with the platform to fundraise for the Foundation or a non-profit beneficiary of their choice as they train for their IRONMAN event through The Foundation's "Your Journey, Your Cause" fundraising program.  These athletes have been touched by something greater than themselves and are giving back to non-profit organizations to make their race experiences more than just crossing the finish line – they are racing for a cause. Athletes participating in this program through IRONMAN Boulder have raised over $17,000, while collectively all of the Foundation's Your Journey, Your Cause athletes have raised over $200,000 for their respective causes in 2015.