IRONMAN Santa Rosa | Wildfire Recovery & Bike For A Kid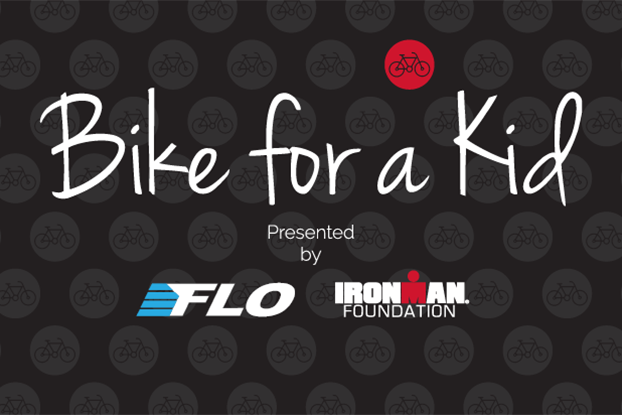 The IRONMAN Foundation® announced multiple give back initiatives in conjunction with the IRONMAN and IRONMAN® 70.3® events taking place in Santa Rosa that will award more than $75,000 in grant funding this year. Initiatives will focus around supporting military families and wildfire recovery efforts. This year's grant funding brings the total giveback to more than $200,000 in the Santa Rosa region. In 2018, the IRONMAN Foundation will distribute more than $1.7 million in grant funding to support the needs of IRONMAN race communities across North America.
BIKE for a Kid presented by FLO Cycling
The IRONMAN Foundation will launch its 2018 pop-up service project, "Bike for a Kid" presented by FLO Cycling at IRONMAN Santa Rosa. On Wednesday and Thursday, May 9 and 10 from 9:00 am to 5:00 pm each day, IRONMAN staff, athletes and community members will converge inside IRONMAN Village to build 50 youth bikes that will be donated to local military families stationed at Travis Air Force Base through a partnership with Blue Star Families.
"We are honored to have the opportunity to give back to communities like Santa Rosa that do so much to support IRONMAN," said Chris Thornham, owner and co-founder of FLO Cycling. "We are elated to donate 50 bikes to 50 wonderful children and owe thanks to the IRONMAN Foundation and Blue Star Families for helping make this possible."
"Military children serve alongside their parents and making the connections to support and celebrate them is at the heart of the Blue Star Families mission," said Noeleen Tillman, Chief Operating Officer of Blue Star Families. "Partnerships like these where we come together to build community between the civilian community and our military families are invaluable. IRONMAN Foundation, FLO Cycling, and all the other volunteers are our Blue Star Neighbors."
For information on Bike for a Kid, visit www.ironmanfoundation.org/bike-for-a-kid.
Tubbs Wildfire Humanitarian Relief Effort
As part of the Humanitarian Relief Effort to support recovery from the Tubbs wildfire of 2017, the IRONMAN Foundation will return to the Santa Rosa area on Sunday, July 29, following the IRONMAN 70.3 Santa Rosa triathlon for a rebuilding service project. Volunteers that are interested in being a part of the rebuilding efforts, are able to sign up for the service project online and at Courthouse Square in IRONMAN Village during the "Bike for a Kid" project at this weekend's IRONMAN Santa Rosa event.
"We are truly honored to support so many local organizations in assisting with the community's wildfire recovery and to also have the opportunity to provide support for local Gold Star and Blue Star families," said Sarah Hartmann, Acting Executive Director of the IRONMAN Foundation. "We invite our entire IRONMAN community to stop by the IRONMAN Foundation booth at Courthouse Square, build a Bike for a Kid and sign up to volunteer for the wildfire rebuilding project set for July 29. Together we can leave a lasting and tangible impact here in Santa Rosa. For information on the July 29 wildfire rebuilding project, please visit www.ironmanfoundation.org/santarosa.
IRONMAN Foundation Ambassador Mike Ergo – Flags4Fallen Initiative
Continuing the support of military members and their families, Marine Corps veteran and IRONMAN Foundation Ambassador Mike Ergo will engage with Flags4Fallen, which is a volunteer team that recruits athletes to carry a full-sized U.S. Flag to the finish line for families who have lost a loved one too soon. Ergo, who completed two l tours in Iraq, including the Second Battle of Fallujah in 2004 has used triathlon to battle the demons of PTSD while finding a way to keep alive the memory of his 29 fallen battalion brothers. Through this initiative, Ergo will be keeping the memory of another fallen soldier alive as he carries an American flag throughout the marathon course in honor of U.S. Army Cpl. Josh Kynoch, a Santa Rosa native who was killed in action in Iraq on October 1, 2005. Cpl. Kynoch's mother Linda and 13-year-old daughter, Savannah will attend the race on Saturday to receive the flag from Ergo.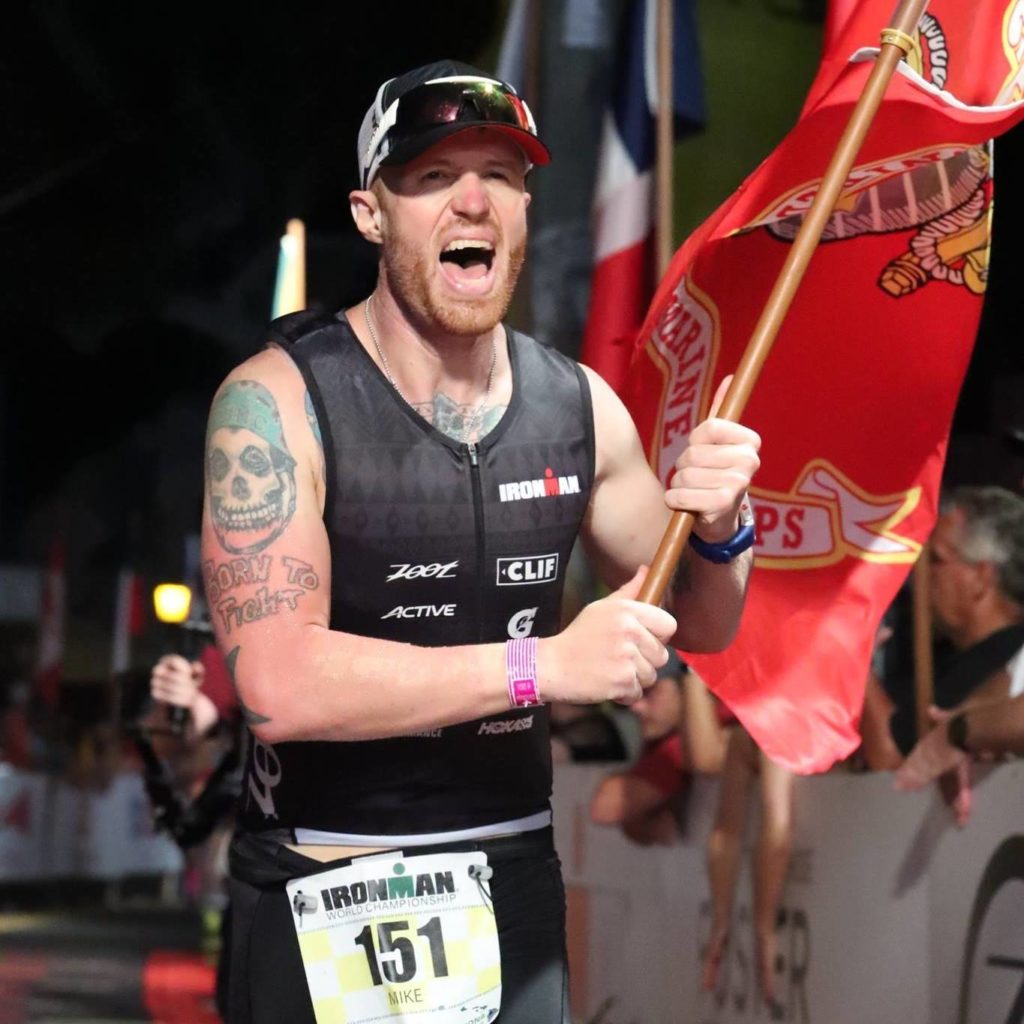 As IRONMAN celebrates its 40th Anniversary, Ergo was selected as a "40 Years of Dreams" ambassador and will share his personal IRONMAN journey at the IRONMAN Santa Rosa Welcome Ceremony taking place on Thursday at 6 p.m. in Courthouse Square. Ergo's vision is to see Gold Star families honored at IRONMAN events around the country by having veterans carry flags in honor of fallen service members and reconnecting Gold Star families with their communities. "Gold Star families are often forgotten, because we feel uncomfortable and don't know what to say," said Ergo. "But for us to truly heal the emotional wounds of war, we need them as much as they need us."
For more information on Flags4Fallen, please visit https://www.facebook.com/flags4fallen/.
For more information on the IRONMAN Foundation, please visit www.ironmanfoundation.org.