IRONMAN TEXAS | BEHIND THE SCENES 2018
48 inches. That's how high the water rose in the homes of Ms. Dorothy and Mr. Ronald's homes in Houston over 6 months ago. For the IRONMAN Foundation and its 100-plus athletes, race week at the 2018 Memorial Herman IRONMAN Texas  North America Championship was more than just toeing the start line early Saturday morning—they created real change that will be felt in The Woodlands' community long after they crossed the finish line.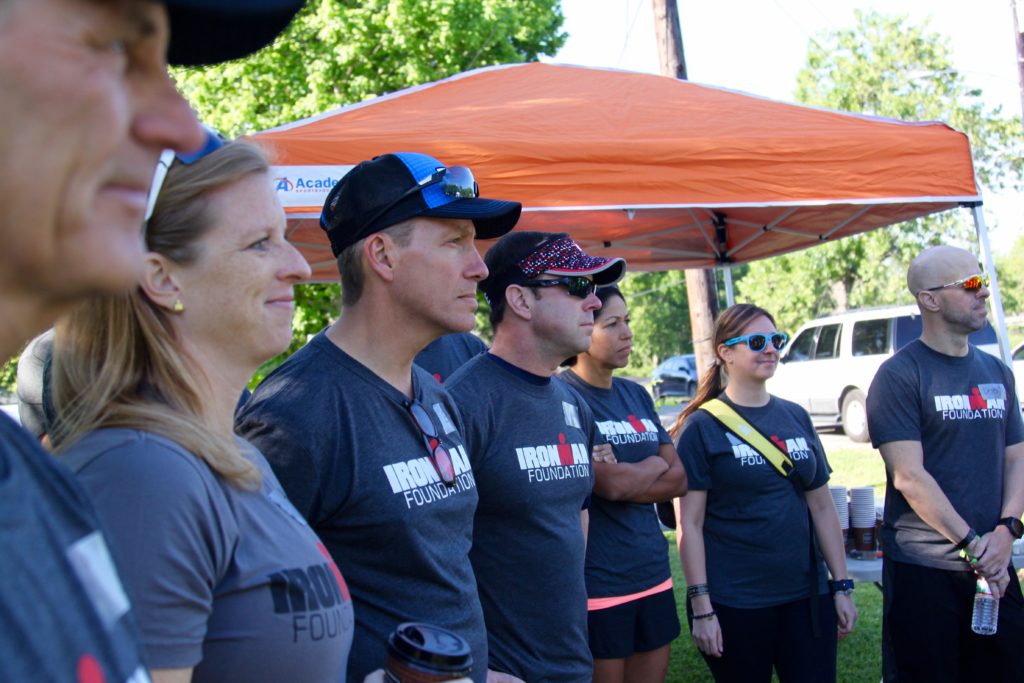 Service Project Day
IRONMAN Texas race week kicked off with the IRONMAN Foundation's third service project of the race season. On Thursday morning, 30 volunteers made up of IRONMAN athletes, family and IRONMAN Foundation Staff were welcomed into the homes of Ms. Dorothy and Mr. Ronald. Together they applied a fresh coat of paint on the exterior of Ms. Dorothy's home and on inside of Mr. Ronald's home. In addition, $35,000 was awarded to Rebuilding Together Houston, as they continue rebuilding homes in the Houston area post Hurricane Harvey.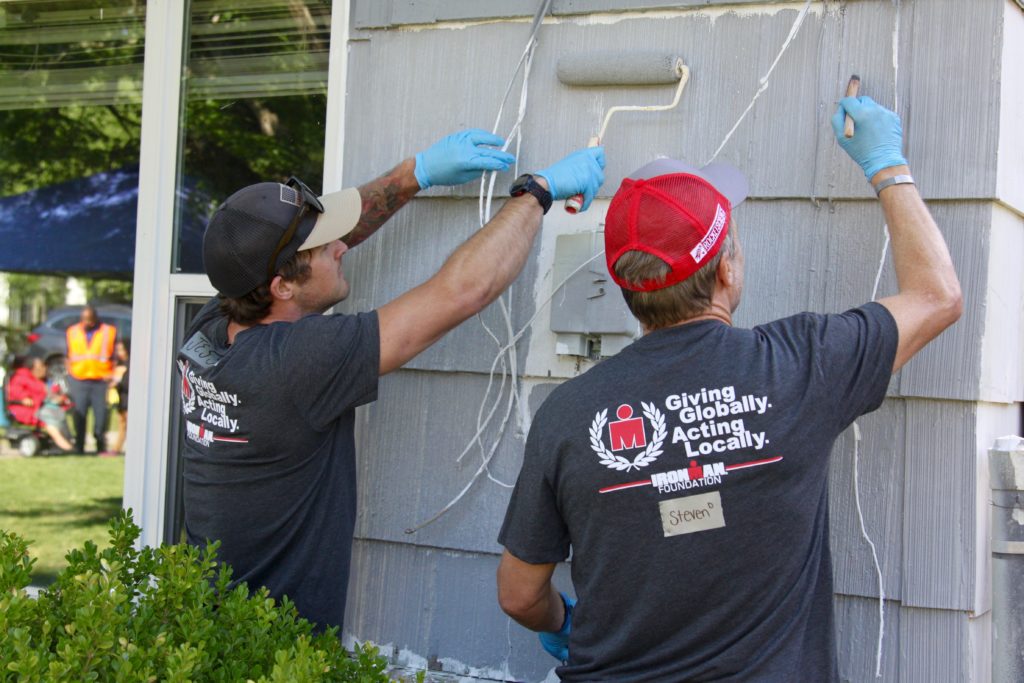 TEAM IMF Breakfast
Friday morning, 11 TEAM IMF Athletes, 3 IRONMAN Foundation Ambassadors, 1 Mālama Club member and their loved ones met at La Madeline French Bakery to celebrate over $40,000 of funds raised and all of their hard work and training before they tackled 140.6 miles the next day. This year, over $140,000 will go back into the IRONMAN Texas race community and will support over 150 nonprofits, bringing the overall giveback total up to $960,000. Joining the IRONMAN Foundation Athletes at breakfast were Acting Executive Director, Sarah Hartmann; the "Voice of IRONMAN" and IRONMAN Foundation Ambassador Team Captain, Mike Reilly; and the CEO of IRONMAN, Andrew Messick. Together they shared their love for the sport and the amazing change they create in their race communities.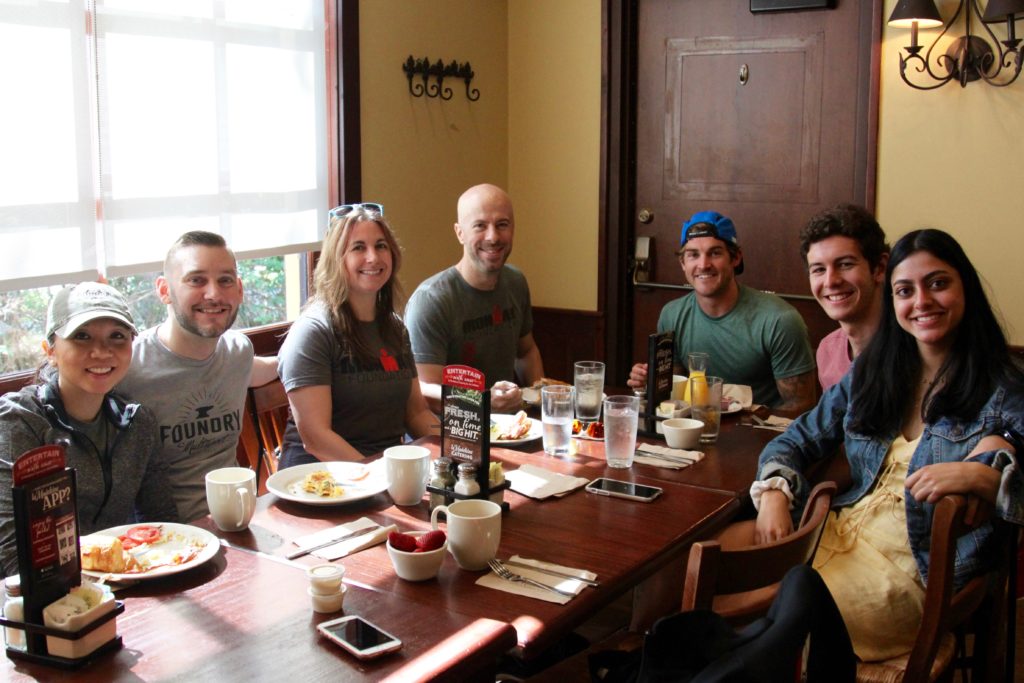 Race Day
Race morning arrived. The IRONMAN Foundation Athletes breezed through the swim, but as they transitioned to the bike, the infamous Texas heat sweltered and challenged them. It got even hotter as they moved from the bike to the run, and our Athletes had to push their limits all the way to the IRONMAN finish line, proving that "Anything is Possible" when you Race For More. ​​​​​​​​​​​​​​​​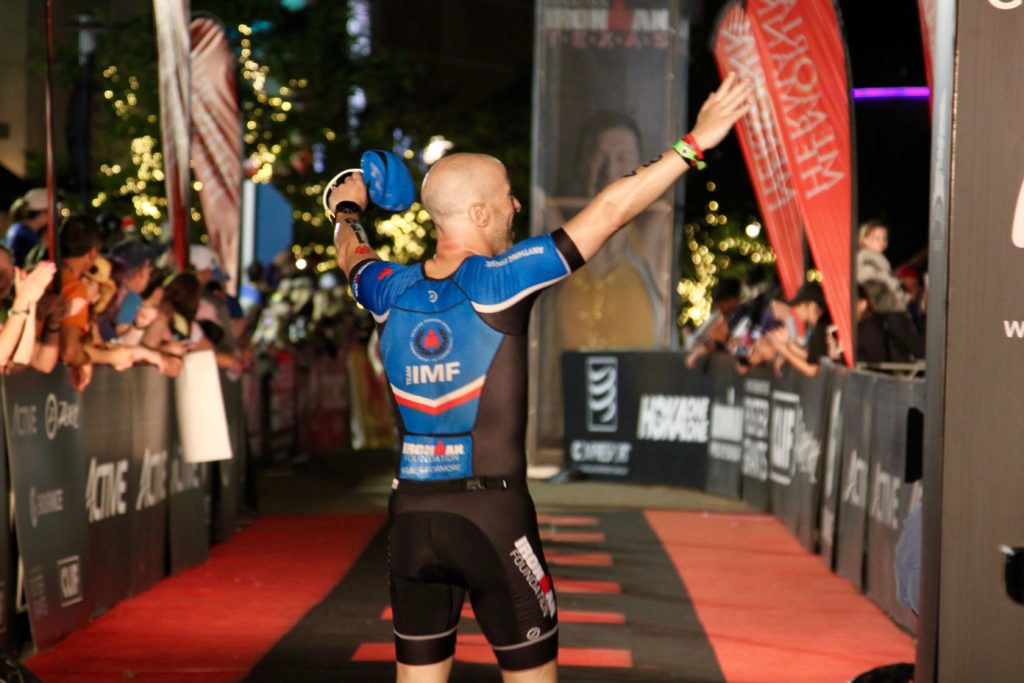 More Images From IRONMAN Texas: