Todd Behringer | Meet The Team
Get to know one of your TEAM IMF teammates, and top fundraisers, Todd Behringer. Todd will be racing with The IRONMAN World Championships this coming October in Kailua-Kona, Hawai'i. The Waco, Texas resident isn't just racing to race though, he's doing it to fuel life-changing grants within IRONMAN race communities and make a positive impact through his IRONMAN World Championship journey! You can also find him on the race course at IRONMAN Arizona later this year.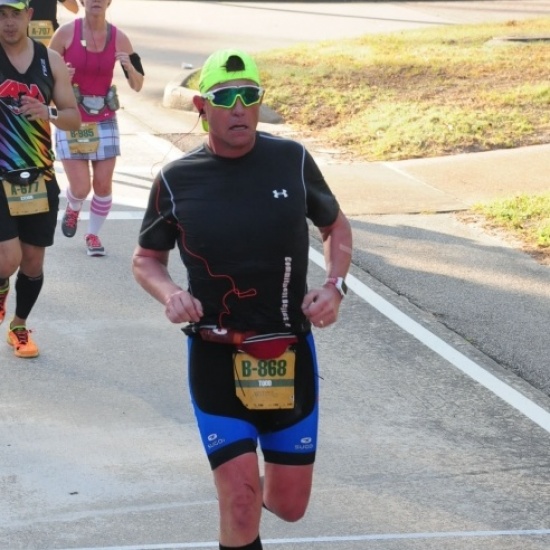 | THE LOW-DOWN ON TODD |
RAISED TO-DATE: $51,850
IRONMAN Resume
Four-Time IRONMAN 140.6 Finisher: IRONMAN Texas (x2), IRONMAN Florida, IRONMAN Lake Placid.
Eight-Time IRONMAN 70.3 Finisher: IRONMAN 70.3 Texas (x4), IRONMAN 70.3 Buffalo Springs, IRONMAN 70.3 Vineman, IRONMAN 70.3 Boulder.
On The Horizon: 2016 IRONMAN World Championships, 2016 IRONMAN Arizona, 2016 IRONMAN 70.3 Buffalo Springs, 2016 IRONMAN 70.3 Timberman.
Why did you decide to Race For More this year with The IRONMAN Foundation?
It started as a way for my son and myself to get involved in fundraising for his first full IRONMAN. He will turn 18 in October and IMAZ of course is in November.
What has been your most successful method of fundraising thus far?
My most successful method of fundraising has been matching either $1 for $1 or $2 for $1 on a limited promotional basis to show my commitment in leading the charge.
Any "Words of Wisdom" for first-time IRONMAN Athletes?
Train. Eat. Sleep. Repeat. Although you have 17 hours to finish, you don't want to be out there that long.
What is something unexpected about yourself that may surprise your teammates?
I did not start running until 2009 at age 43. I did not start swimming until 2010 at age 44. I had my first child in 2012 at age 46. And now an entry into the IRONMAN World Championships in 2016 at age 50! #NeverTooLate
Check out Todd's IRONMAN Foundation Fundraising page HERE.