IRONMAN Foundation Announces All-Star Lineup for 2019 Ambassador Teams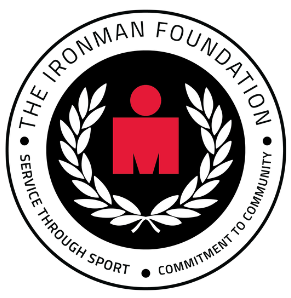 Mike Reilly to captain the teams inclusive of Hall of Famer Paula Newby-Fraser, and current professional triathletes Mirinda Carfrae, Timothy O'Donnell, Ben Hoffman, Sarah True and Matt Russell
TAMPA, Fla. (March 11, 2019) – The IRONMAN Foundation® announced today the 2019 IRONMAN Foundation Ambassador Team and recent inductions into the Mālama Club. The 2019 IRONMAN Foundation Ambassador Team consists of 27 carefully selected members. The Mālama Club will comprise 16 individuals.
IRONMAN Foundation Ambassadors have been chosen for their outstanding involvement in their own communities and will continue to exemplify what it means to 'Race for More' by focusing their efforts on the IRONMAN Foundation's 22 giveback initiatives this season. Leading the IRONMAN Foundation Ambassador team will be Team Captain and the "Voice of IRONMAN" Mike Reilly.
"Having the honor of representing the IRONMAN Foundation as the Ambassador Captain is one of the highlights of my career," said Mike Reilly, IRONMAN Public Address Announcer. "To be able to give back and help those in need throughout our IRONMAN® communities is very gratifying and needed. I am looking forward to continuing that role in 2019 and hope others consider being a part of the IRONMAN Foundation team this year."
After considerable servitude with the IRONMAN Foundation in past years, eight-time IRONMAN World Champion and IRONMAN and USA Triathlon Hall of Famer, Paula Newby Fraser will officially join the ambassador team for 2019. Five current professional triathletes will join "The Queen of Kona" as part of the IRONMAN Foundation Ambassador Team, including Mirinda Carfrae, a three-time IRONMAN World Champion, along with husband Timothy O'Donnell, a multi-year IRONMAN World Championship top-ten finisher. They are joined by former Olympic athlete, and USA Triathlon Olympic/ITU Athlete of the Year, Sarah True. Also new to the team is 2016 and 2017 IRONMAN® 70.3® Africa Champion Ben Hoffman and Matt Russell, who made a remarkable comeback and placed sixth at the 2018 IRONMAN World Championship.
"I've enjoyed working with the IRONMAN Foundation, especially the hands-on projects that are making a direct impact in the communities where we enjoy racing," said Mirinda Carfrae. "The interaction with the IRONMAN Foundation's athletes is inspiring and if I can help support their efforts and that of the Foundation then it's a win for so many."
Age-group athlete ambassadors include Shannon Spake, Mike Ergo and Derek Fitzgerald. Shannon Spake is a multiple IRONMAN 70.3 race finisher and a veteran sports broadcaster. After spending 10 years at ESPN, Spake joined FOX Sports in July 2016 as a three-sport star, covering NASCAR, college football, college basketball and the NFL. In 2019, she was named host of FOX NASCAR's race coverage, handling all anchor duties for MONSTER ENERGY NASCAR CUP SERIES and NASCAR XFINITY SERIES races and prerace shows. Most recently, Spake voiced the role of "Shannon Spokes" in Disney Pixar's Cars 3. Despite being diagnosed with scoliosis as a child and undergoing back surgery at thirteen, she swam competitively through high school and college and has been committed to staying active ever since.
Mike Ergo is a Marine Corps veteran who completed several tours in Iraq. He took part in the heavy urban combat during the Second Battle of Fallujah in 2004. While there, 29 of his battalion brothers lost their lives. Once he returned to the United States, Mike self-medicated to numb the pain. After he was diagnosed with PTSD, Mike used triathlon as a recovery tool. During each event, Mike wears the names of his fallen Marine Corps brothers on his race kit and dedicates the races to their memory and families. Last year, Ergo piloted an IRONMAN Foundation program called the Gold Star Initiative, giving veterans and active duty service members the chance to team up and honor Gold Star Families by carrying an American flag during the run portion of select IRONMAN and IRONMAN 70.3 events and presenting it to a local Gold Star Family at the finish line. He will continue to lead the program in 2019 with fellow ambassador and Gold Star Mother, Lisa Andereson.
At age 40, Derek Fitzgerald became the first American heart transplant recipient to complete a full-distance IRONMAN race. Before that, he spent a decade battling cancer and heart failure as he suffered from Non-Hodgkin's Lymphoma. After his first IRONMAN 70.3 triathlon, he co-founded the Tin Man Endurance Team consisting exclusively of heart transplant recipients. He also created a new foundation called The Recycledman Foundation whose mission is to educate and inspire supporters of advancements in cancer research, heart health, and organ donation. As an entrepreneur and technologist, Derek has spent over 15 years creating successful tech companies that specialize in building solutions for pharmaceutical and healthcare organizations.
2019 IRONMAN Foundation Ambassador Team
Team Captain, Mike Reilly – Poway, California
Paula Newby-Fraser – Encinitas, California
Mirinda Carfrae – Boulder, Colorado
Timothy O'Donnell – Boulder, Colorado
Ben Hoffman – Tucson, Arizona
Sarah True – Hanover, New Hampshire
Matt Russell – Sarasota, Florida
Abigail Anderson – Marblehead, Massachusetts
Lisa Anderson – Ventura, California
Sam Cardona – New York, New York
Mike Ergo – Petaluma, California
Derek Fitzgerald – Doylestown, Pennsylvania
Woodrow "Woody" Freese – Beverly, Massachusetts
Alicia Golden – Quincy, Massachusetts
Kelsey Hoffman – Tucson, Arizona
Alex Holderness – Denver, Colorado
Robert Maar – Plainfield, Indiana
Jason Massie – Alpharetta, Georgia
Barbie Nakamura – Kailua-Kona, Hawai`i
Erik Romanov – Hewitt, Texas
David Shand – Chesterfield, Virginia
Gina Shand – Chesterfield, Virginia
Erin Sheridan – Doylestown, Pennsylvania
Bethany Smith – Costa Mesa, California
Shannon Spake McSorley – Cornelius, North Carolina
Belen Valdovinos – Katy, Texas
David Wilson – San Antonio, Texas
In 2018, the IRONMAN Foundation expanded its ambassador program by launching the Mālama Club. Embodying the spirit of the Hawaiian word Mālama, meaning to "take care of, preserve and protect," a team of 16 IRONMAN athletes will continue to support the IRONMAN Foundation's mission of creating positive, tangible change in race communities.
Members of the Mālama Club include Marcus Cook and Dr. Timothy Deer. Last year, Marcus raced in the IRONMAN World Championship and raised $100,000 in support of the IRONMAN Foundation. The 46-year-old oil and gas executive lost over 250 pounds and continues to find ways to use his story to impact those he knows and those he hasn't met. Dr. Timothy Deer has raced in support of the IRONMAN Foundation for many seasons. This year, Dr. Deer will help lead a new IRONMAN Foundation program engaging the medical community to support health-related causes. New additions to the Mālama Club include Mike Berland of New York City and Stephanie Middleton of Hingham, Massachusetts.
"It's an extraordinary moment when an IRONMAN athlete has the opportunity to connect directly with the cause they support and make a difference in their race community," said Sarah Hartmann, Executive Director of the IRONMAN Foundation. "Our 2019 Ambassador and Mālama Club athletes truly embody our mantra of 'Service Through Sport and Commitment to Community,' and we are deeply grateful for their service and support."
2019 Mālama Club
Mike Berland – New York, New York
Louis Burns – Granite Bay, California
Marcus Cook – Houston, Texas
Timothy Deer – Charleston, West Virginia
Renzo DiCarlo – Toronto, Ontario, Canada
Kevin Edmonds – College Park, Georgia
Shay Eskew – Brentwood, Tennessee
Midge Kerr – Avalon, New Jersey
Zouheir Louhaichy – New York, New York
John McGrath – Paradise City, Arizona
Stephanie Middleton – Hingham, Massachusetts
Kelly Monahan – Irvine, California
John Ratzan – Montclair, New Jersey
Brenda Smith – New York, New York
Victor Trevino – Laredo, Texas
Bob Whitman – Park City, Utah
In 2018, the IRONMAN Foundation Ambassador team supported 16 service projects and contributed to the IRONMAN Foundation's $1.7 million total in grant funding to 1,400 organizations in IRONMAN and IRONMAN 70.3 race communities.
For more information on the 2019 IRONMAN Foundation Ambassador Team, visit www.ironmanfoundation.org/imfambassadorteam/. For more on the Mālama Club and the 2019 members, visit www.ironmanfoundation.org/malamaclub.
For more information on the IRONMAN Foundation and to register as a volunteer for the 2019 IRONMAN Foundation service projects, visit www.ironmanfoundation.org/service-projects. For media related inquiries, please contact press@ironman.com.
###
About the IRONMAN Foundation
The IRONMAN Foundation® creates positive, tangible change in race communities by engaging athletes and volunteers to participate in programs that demonstrate service through sport and commitment to community. Since 2003, over $50,000,000 has been provided through IRONMAN charitable giveback programs including the IRONMAN Foundation to more than 8,300 local, regional, national and global nonprofit initiatives. Through these partnerships, IRONMAN and Rock 'n' Roll Marathon Series athletes are powerfully linked to the community and together we leave the IRONMAN legacy behind in our race communities long after event day. For more information on IRONMAN Foundation programs, including Team IMF, Community Fund, Rock This Town, Your Journey Your Cause, and Women For Tri, visit www.ironmanfoundation.org.
   
About IRONMAN
As part of Wanda Sports Holdings, the IRONMAN Group operates a global portfolio of events that includes the IRONMAN® Triathlon Series, the IRONMAN® 70.3® Triathlon Series, 5150™ Triathlon Series, the Rock 'n' Roll Marathon Series®, Iron Girl®, IRONKIDS®, International Triathlon Union World Triathlon Series races, road cycling events including the UCI Velothon® Series, mountain bike races including the Absa Cape Epic®, premier marathons including the Standard Chartered Singapore Marathon, trail running like Ultra-Trail Australia™, and other multisport races. IRONMAN's events, together with all other Wanda Sports Holdings events, provide more than a million participants annually the benefits of endurance sports through the company's vast offerings. The iconic IRONMAN® Series of events is the largest participation sports platform in the world. Since the inception of the IRONMAN® brand in 1978, athletes have proven that ANYTHING IS POSSIBLE® by crossing finish lines at the world's most challenging endurance races. Beginning as a single race, IRONMAN has grown to become a global sensation with more than 230 events across 53 countries. For more information, visit www.ironman.com.
  
About Wanda Sports Holdings
Wanda Sports Holdings is the world's leading sports business entity, founded to capture the opportunities in the global sports industry and to contribute to the prosperous international sports landscape – in three key areas: 1) Spectator Sports (media & marketing business), 2) Participation Sports (active lifestyle business), 3) Services (digital, production and service business). Wanda Sports Holding incorporates the international sports marketing company Infront Sports & Media, the iconic endurance brand IRONMAN, and Wanda Sports China. The headquarters are in Guangzhou, China.