IRONMAN Foundation Makes an Impact in Madison

The IRONMAN Foundation® Community Fund will distribute $65,000 in grant funding to non-profit initiatives and groups in the greater Madison, Wisconsin community in conjunction with the 2015 IRONMAN® Wisconsin triathlon taking place on Sunday, September 13, 2015. The IRONMAN Foundation Community Fund provides community and volunteer grant opportunities to non-profit organizations where U.S. IRONMAN® events are held. With this most recent donation from The IRONMAN Foundation, a total of $879,000 has been given back to the Madison community since the race began in 2002. In 2015, The IRONMAN Foundation will provide more than $1.5 million to support the needs of IRONMAN race communities across North America.
Community Grants
The IRONMAN Foundation provides charitable support to a variety of local non-profit organizations that recognize citizens in need and support The Foundation's mission. The Foundation works with community leaders to identify projects and initiatives and to provide funding in order to support worthwhile causes. This year, The IRONMAN Foundation's Community Fund will provide a $35,000 community grant to the Madison Area Sports Commission (MASC) to support their youth grant initiative, which provides support to organizations that serve adolescents under the age of seventeen throughout Dane County. "Grant funding is one way that The IRONMAN Foundation leaves a lasting legacy in the communities where IRONMAN races take place," said Dave Deschenes, Executive Director of The IRONMAN Foundation. "We are thrilled to support the Madison community with these community grant awards."
The IRONMAN Foundation/MASC partnership will be recognized at the Athlete Welcome Ceremony at 5:30 p.m. on Friday, September 11, 2015 at the Monona Terrace Exhibition Hall.

Volunteer Grants
Within IRONMAN's race communities, The IRONMAN Foundation provides a grant program to support organizations that have a volunteerism component. This year, The IRONMAN Foundation's Community Fund will provide an additional $30,000 in volunteer grant donations. "We are thrilled to expand The IRONMAN Foundation's reach and impact through volunteer grants in the Madison community," said Christine Perkins, Community Relations Manager for The IRONMAN Foundation. Last year, volunteer grant funding was distributed among 41 community groups in the region.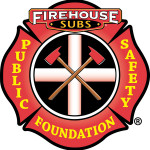 Firehouse Subs Public Safety Foundation
The IRONMAN Foundation, in partnership with the Firehouse Subs Public Safety Foundation (FHSPSF), will also provide an additional grant of over $18,700 to the Madison Police Department. This donation will be used to purchase 13 powered air-purifying respirators, which will allow police offers to operate more effectively for longer periods of time in critical situations. "The Madison Police Department greatly appreciates this support from Firehouse Subs Public Safety Foundation and The IRONMAN Foundation," said Madison Police Department Chief Mike Koval. "This equipment will allow us to serve the community more safely and effectively, and further demonstrates the great partnership between the city and IRONMAN."
"Firehouse Subs Public Safety Foundation, along with The IRONMAN Foundation, is grateful for the opportunity to give back to those who loyally serve our communities," said Robin Peters, Executive Director of FHSPSF. "As IRONMAN athletes prove that 'Anything is Possible,' we feel that the mantra also represents what can be done to support the men and women who have dedicated their lives to protecting others."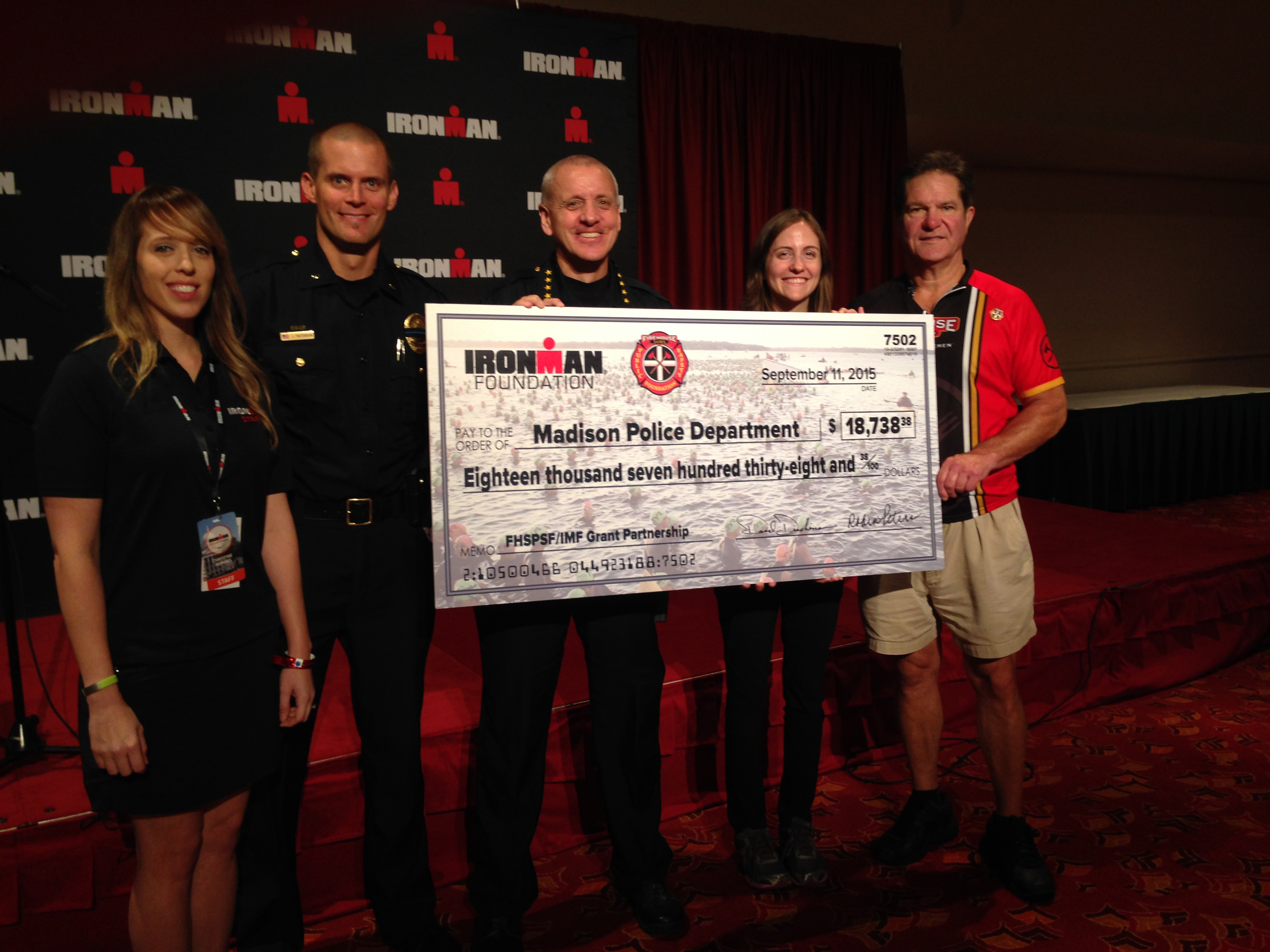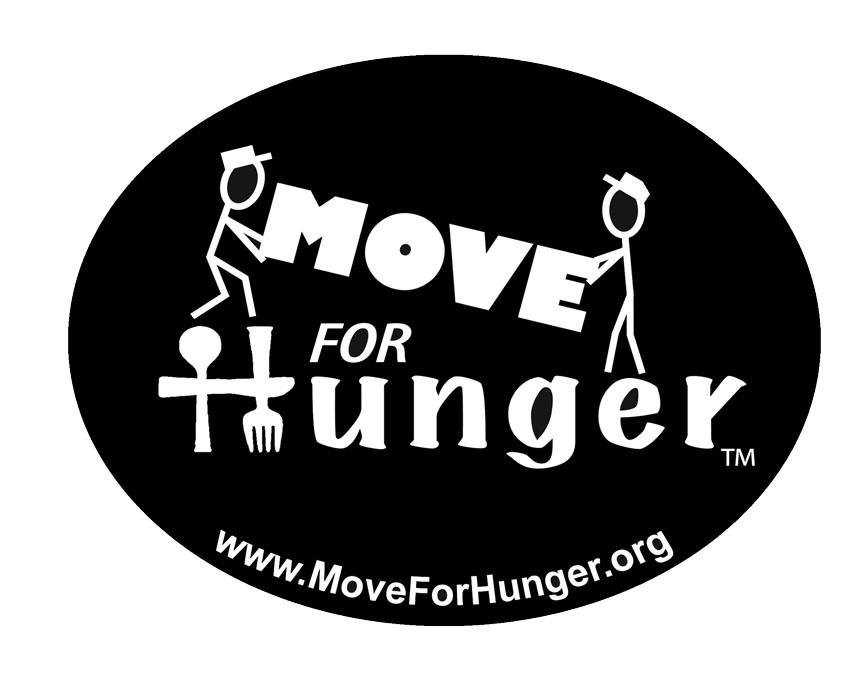 Move for Hunger
The IRONMAN Foundation will continue a partnership with the national non-profit organization Move For Hunger at this year's IRONMAN Wisconsin triathlon in order to fill our nation's food banks. In an effort to give back to the local community, The IRONMAN Foundation has agreed to donate leftover food from select races throughout the United States to neighborhood food banks. By teaming up with moving companies, Move For Hunger arranges pickup and delivery directly from the event to the local food bank. With moving trucks and forklifts, the movers devote their free time by volunteering for the non-profit organization.
"We are beyond excited about the partnership with the IRONMAN Foundation for these select races," said Adam Lowy, Move For Hunger Executive Director. "Not only is IRONMAN making a big impact in the fight against hunger, the food donated is of high nutritional value, great for those who are malnourished." One in six Americans, including 17 million children, are considered food insecure. Move For Hunger and The IRONMAN Foundation have partnered in five other race communities in 2014 and 2015, transporting a total of over 105,000 pounds of food for delivery to those in need.
Your Journey, Your Cause
The IRONMAN Foundation also provides registered athletes with the platform to fundraise for The Foundation or a non-profit beneficiary of their choice as they train for their IRONMAN event. These athletes have signed up to participate in The IRONMAN Foundation's "Your Journey, Your Cause" fundraising program. Through their participation with The Foundation, these athletes are racing for something greater than themselves, and are giving back to non-profit organizations to make their race experiences more than just crossing the finish line – they are racing for a cause. Several of these athletes will tell their incredible stories during the athlete panel taking place at 12:00 p.m. noon on Friday, September 11 in the IRONMAN Village. Collectively, all of The Foundation's Your Journey, Your Cause athletes have raised over $280,000 for their respective causes in 2015.